Tour Details
Tour Description
Known as the City of Love and Light, Paris is likewise the City of Style. Nearly synonymous with fashion, luxury, and haute couture, Paris boasts a long list of fashion history's most iconic designers. From Worth and Poiret, to Chanel and Dior, these fashion visionaries turned the city into a haven for designers and trendsetters alike. On our three-hour Paris fashion tour in the company of one of our experts, we will weave a narrative through the Parisian fashion history, from the late 18th-century notion shops in covered passageways, the rise of the grands magasins, and finally the 20th-century designers who revolutionized the way we dress.

Disclaimer: The Opéra Garnier is currently undergoing exterior renovations and a large part of the façade is covered with scaffolding. This tour does not visit the interior of the opera.
Sites Visited
Palais Royal
Opéra Garnier (exterior only)
Grands Magasins
Place Vendôme
Included
3 Hours with a PhD or MA level guide
Itinerary Details
We will begin at the Palais Royal where we'll stroll through the covered passages that introduced glass-front shops to the 18th-century. Designed by Louis-Phillipe d'Orléans, Duc de Chartres in 1781, Palais Royal combined shopping, entertainment, and leisure space, becoming an instant sensation with the Parisians.
We will then move towards the Opéra and the
grands magasins
created as a result of Baron Haussmann's 19th-century urban revitalization plan. Here, we will learn how the most current fashion trends of the Second Empire became accessible to a wider audience. We'll pass by the former ateliers of high-end designers such as Charles Frederick Worth and Jacques Doucet, whose luxurious and stylish gowns attracted customers such as Empress Eugénie and other nobility.
Passing through the Place Vendôme, now home to high-end jewelers and boutiques, we'll step into fashion of the 20th-century. Pioneered by Coco Chanel, who installed her studios nearby, we will look at the shift away from the excessive, constrictive designs for women's fashion towards more practical—yet no less stylish—silhouettes.
We'll finish our time with a better understanding of how various fashion movements in Paris influenced shoppers over the years and having become acquainted with some of the more significant shops and locations in the fashion capital.
FAQ
Will there be any opportunities do some shopping during the walk?
This tour focuses on illuminating the timeline of fashion history in Paris. The tour will stop inside of some shops to provide historical context, but this is not a shopping tour.


Is this tour walking intensive, and/or wheelchair accessible?
We do cover extensive territory on this tour. Please contact us with any questions; we will be happy to advise if this tour will be appropriate for you, and can also design a private, adapted tour for visitors with mobility issues.
Where You'll Start
Tour Experts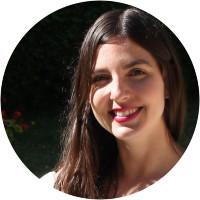 Marine comes from Marseille in the South of France but has been living in Paris for 12 years. A licensed tour guide since 2014, she first studied Art History at the Ecole du Louvre and then History at Nanterre University, from which she was awarded a Master's degree. She also spent a semester in Italy, at the Scuola Normale Superiore di Pisa. In addition to her academic work in history and art history, she has a diploma in enology from the Wine and Spirit Education Trust. Before becoming a tour guide, Marine worked for museums and art foundations. Now, in addition to guiding, she teaches History of Architecture at the Ecole du Louvre. She is passionate about architecture, the history of fashion and street art.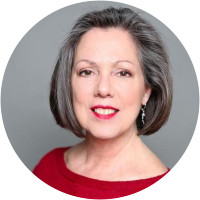 Rosemary, writer, artist and lecturer, is a Columbia University graduate who has lived in France since 1989. She has copied at the Louvre and trained in masters' techniques; her portraits and paintings are in collections internationally. Rosemary is author of Angels of Paris: An architectural tour through the history of Paris (The Little Bookroom, NYC, 2012; French version, Editions Guy Tredaniel, 2015). Her love of art history is expressed in numerous articles published in France Today, Bonjour Paris, and Lonely Planet blog. She has lectured at venues including the Athenaeum Library, Philadelphia; Loyola University Museum of Art, Chicago, and the National Arts Club, NYC. Rosemary delights in conveying the life and times, and personality and work of artists throughout the ages.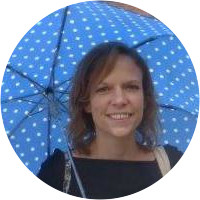 Erell was born and raised in Paris. She grew up in a "library" flat, packed with historic and literary books. After graduating in Art History and Archeology from the Panthéon Sorbonne University, she became a licensed tour guide to share her passion for Paris, its museums, and its anecdotes. Since 2012, she has specialized in the history of fashion, food, hospitals, and table manners. She loves giving "classic" tours, essential to a first visit in Paris, and never tires of visiting the Louvre museum or the Versailles château, even if she's been to them hundreds of times before. For her, being a guide is not only sharing knowledge, but also communicating a bit of our "Parisian way of life", by explaining the latest culinary trends, or recommending a good bar, or a special shopping spot.
Reviews can only be left by Context customers after they have completed a tour. For more information about our reviews, please see our FAQ.
What a fantastic tour with our guide Rosemary! Delivered more than we expected, very interesting and informative dive into the history of fashion in Paris. Highly recommended
May. 23, 2023
Elisa was fun, knowledgeable and perceptive
Apr. 18, 2023
I had a lot of fun on the fashion history tour; however, I was a little surprised at the structure of the tour. It may already be in the description and I missed it; but it would have been good to know that there was an opportunity to go into shops during the tour - I would have come more prepared.
Jan. 19, 2023