Tour Details
Tour Description
More than simply a division between Paris' Rive Gauche and Rive Droite, the river Seine acts as a point of reference for tourists and Parisians alike. Orient yourself to Paris' history, iconic architectural highlights—from Notre Dame to the Eiffel Tower—and the relaxed rhythm of daily life in the French capital on our Seine river cruise. This 1.5-hour private Paris tour by luxury yacht, led by a local scholar, contextualizes the architectural gems we pass within the sparkling, international metropolis of today.
Paris by Private Luxury Yacht Tour—Bienvenue!
Meeting at the quai du Seine beside the ornately decorated Pont Alexander III, we will board our private yacht. As we meet our captain and settle in to our sumptuous leather banquettes, our docent, a local scholar, will provide a general historical overview of Paris, putting the city's centuries of narrative into context. Once a simple fishing village, Paris survived off of the fruits of the river, clustering around its banks. As such, It's fitting that the city's municipal coat of arms still bears the image of a boat tossed by waves, honoring its nautical past.
Luxury Seine River Cruise
Setting off, we'll cruise past some of the city's most iconic monuments and structures—le Grand Palais, le Pont des Arts, les Îles de la Cité and Saint-Louis, among many others—viewing them through the convertible roof of our boat. From this unique vantage point, we will note the scale of these structures. Together, we will discover Paris' story: from Roman outpost, to the seat of the French government and center of art and bustling industry. Gliding past the former site of the World Exposition of 1889 and 1900, we'll hear about the importance of these Fairs, as well as which "temporary" exposition buildings have stood the test of time. Built close to the river, the style of these buildings span a period of over 50 years. Together, we will note the changes and advances in architectural styles in such buildings as the Musée d'Orsay, the Grand Palais, the Palais de Tokyo, and the Tour Eiffel, bien sur. Our time will be punctuated by the expert commentary of our docent, covering historical anecdotes, or answering questions about the city's layout and cultural customs.
Take Aways
In the shadow of the majestic tour Eiffel, we will conclude with a refreshing champagne toast, pairing the majesty of Paris' stunning architecture with the exceptional quality of its gustatory products. Together, we will end our discussion by answering any lingering questions about daily life in Paris, the history of the architectural marvels lining the Seine, and emerge with a better understanding of Paris' magnificent story.

Given the exclusivity of this tour, please consider that the final confirmation is pending availability and that there might be a possibility that we might ask for your flexibility for tour times and dates.


FAQ

What type of boat will be used? Is it a covered boat?
The boat is a luxurious wooden Venetian cruising yacht with a convertible roof and leather banquette seats.

I use a wheelchair. Is this experience accessible for me?
Unfortunately neither the boarding area nor the boat are wheelchair accessible.

Are children permitted on board?
Yes, and we are happy to pair you with a family-friendly docent (though please note that this tour is not part of our family program.

I have more than 5 people in my party. Can you accommodate me?
The boat that we contract cannot legally accommodate more than 6 passengers (including your guide). Please contact us to see about alternate arrangements.

I do not wish to book a private tour. Do you offer this as a group tour?
This experience is only available privately. For group orientation options, please see our Paris By Riverboat experience.


Where You'll Start
Tour Experts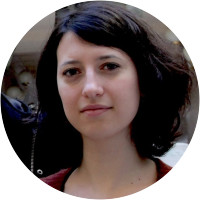 The daughter of a sculptor, Marie has been surrounded by art ever since she was born. A native Parisienne, she holds an undergraduate degree in history and art history, with a specialty in iconography and French and Flemish paintings from the 16th to the 18th centuries. She also holds a Master's degree in museology from the Ecole du Louvre and one in Art History from the Sorbonne. She currently works for the French National Art History Institute on special cultural events. Since she loves literature, ballet, theatre, opera, jazz clubs, and classical concerts—she has been playing the piano since she was 9—Paris and its artistic life are a perfect fit.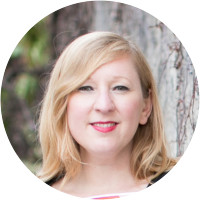 Originally from Canada, Lily is a freelance travel writer who has been living in Paris since 2000. She holds a Fine Arts Degree from the University of Guelph and has extensive experience in tourism and culture having worked for several French universities, museums, cultural sites and previously in the office of Context Travel. Her writing has been featured on the Huffington Post, Business Insider, CondeNastTraveler.com, Frommer's print guides and online, DK Eyewitness, Fodor's and others. She is also the author of two books on looking for romance in Paris and runs an award-winning blog on Paris, travel and romance, <a href="https://www.jetaimemeneither.com">Je T'Aime, Me Neither</a>.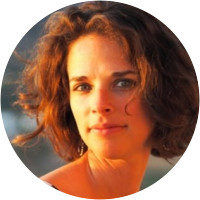 Rebecca was born and raised in London. She fell in love with Paris as a teenager and cultivated her passion for French culture through a study abroad program as an undergraduate art student. She went on to earn her Master's Degree in History of Decorative Arts and Design at New York's Cooper-Hewitt National Design Museum, in partnership with Parsons the New School for Design. Her research in French Art Deco brought her back to the City of Light in 2007, where she has lived and worked ever since. She teaches design studies at Parsons Paris, and translates art and design-related texts for publishing houses, museums and cultural organizations in France and the USA. Rebecca is also a singer, performing and recording regularly with her jazz ensemble, The Chamber Jazz Quintet, and with her husband in their electro-pop duo, Wonder Room.
Reviews can only be left by Context customers after they have completed a tour. For more information about our reviews, please see our FAQ.
Exceptional!
Jul. 21, 2022
What a great tour! Not even the rain disturbed our tour! Marie was fantastic given us lots of information about Paris's history and buildings. Besides, she herself was very nice. The crew of the boat was very kind and attentive.
Jun. 17, 2018