Tour Details
Tour Description
Constructed in the wake of the great Centennial Exposition of 1876, the Philadelphia Museum of Art (PMA) rises on a manmade hill above the city at the end of a great Parisian-style boulevard, cutting through William Penn's rational grid in ceremonial flourish. Housed in neoclassical architecture, the PMA was founded in the great age of public institutions that saw the birth of the Met in New York City and the Museum of Fine Arts in Boston. During this 3-hour Philadelphia Museum of Art tour, we'll join an art historian from a local university for an in-depth look at this collection, one of the finest in the U.S.
Philadelphia Museum of Art Tour
In the company of an art historian, our journey begins on the front steps of the museum made famous in such movies as
Rocky
, overlooking the Benjamin Franklin Parkway. We'll discuss its original founding in the waning years of the 19th century, a product of the 1876 Centennial Exposition. With the Parkway as its red carpet and the Greek neoclassical architecture as its throne, we'll discuss how the PMA's first collection was pulled together, and the curatorial prowess that has kept it at the forefront of American museums today. (Note, the "Rocky Statue" is covered more in-depth, and put in context, on our
Philadelphia Mural Tour
.
Led by an Art Historian
Once inside, our walk's trajectory will depending on the background of our docent and the preferences of participants in the group. We will make sure to spend ample time in the European painting and American fine art collection—two of the most significant collections of their type in the U.S., and home to masterworks by Rubens, El Greco, Eakins, Van Gogh, and Duchamp. We will also carve out time to consider the American period rooms, one of the finest collection of early American furniture and decorative arts in the world, where we will discuss some of the major curatorial impulses that have driven the museum over the past century.
Special Exhibits
Other collections worth considering include a staggering assemblage of medieval arms and armor, a world-class Chinese porcelain holding, and furniture from Europe and Asia. Depending on the time of year, we may also include a visit to any significant current exhibition, which in recent years have included such diverse topics as Frida Kahlo and Cézanne.
Take Aways
With our docent, a trained scholar with deep experience in the museum and its collections, we will emerge with a profound knowledge of the Philadelphia Museum of Art and its place in the history of American collecting, museums, and art.


Where You'll Start
Tour Experts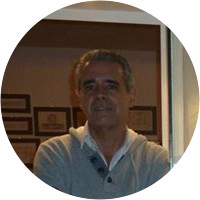 Jose
Jose brings an unusual combination of theoretical knowledge and practice to his walks, which he has led in Philadelphia and in the New York Metropolitan Museum of Art, as well as in Rome, Naples, and Florence. A professional fine artist with an art studio in Rome near the Church of Santa Maria sopra Minerva and graduate of St. John's College in Annapolis, Maryland, Jose knows how to read the almost forgotten languages of Greek and Roman mythology embedded in the art and architecture of Rome. His studies of Plato's dialogue, TIMAEUS, for example, open up dimensions of Raphael's School of Athens fresco and of Michelangelo's Sistine Chapel ceiling frescoes otherwise unsuspected by visitors to these two sites. In addition, his own native Cuban background and master's degree in Spanish literature from the University of Delaware in Newark give his walks a Spanish flair and sense of humor that can be most welcome elements. Jose also studied fresco painting, history, and restoration at the Spinelli Institute of Art and Art Restoration, in Florence, but his St. John's College "Great Books" education earned him a rich 20-year-plus teaching career at the University of Miami, first in the English Department (specializing in Composition), followed by art history and freehand drawing in the School of Architecture. During the summers, this docent has taught "plein-air" drawing for the Rome Art Program directed by artist Carole Robb. Jose holds the official Italian tour guide license for Italy, issued in Rome (Province of Lazio) in 2017.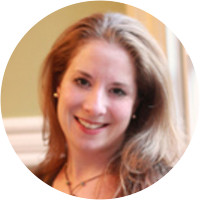 Carolyn
Carolyn joined Context in 2010 from the Philadelphia Museum of Art where she created cultural programming for over seven years. She is an Adjunct Instructor of art history and museum studies at the Art Institute of Philadelphia, and holds a BA in English literature and art history from Colby College, and an MA in museum studies from the University of Newcastle upon Tyne. Carolyn works in our Philadelphia office managing Context's programs in Boston, New York, Philadelphia, and Washington, D.C., as well as overseeing the client services team.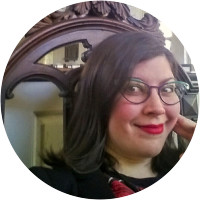 Flora
After traveling and training as a historian of medieval art in Canada and Spain, Flora adopted Philadelphia as her new home. Drawn to the city's complex past as well as its vibrant contemporary arts scene, she works as a tour guide, art writer, editor and teacher. Flora loves sharing her enthusiasm for Philadelphia past and present, with its unique character and delightful idiosyncrasies.
Reviews can only be left by Context customers after they have completed a tour. For more information about our reviews, please see our FAQ.
Jose was very knowledgeable about art, and it was great to see him being so passionate. I think it was a little hard to get a good feel for how a Context tour normally is as the group was very large. It could be a little difficult to hear Jose at times. Great experience, though!
Jan. 10, 2019
It was unique, very interesting and engaging.
Jan. 9, 2019
Totally awesome. Thanks for the opportunity.
Jan. 9, 2019