Tour Details
Tour Description
Led by a wine producer or chef, this Porto Wine Tour and Tasting provides an in-depth tutorial in wine history, technique, and appreciation. Porto is the spot to understand wine history given its location 60km away from the most well-known wine region in Portugal, the Douro Valley. Our 3-hour Porto Wine Tour and Tasting introduces the basics of Portuguese wines, from Port wine to Vinho Verde (Green Wine) and even the country's lesser known appellations. Over a few glasses of wine, we will discuss the wine-making process and the evolution of wine in Portugal, as well as food and wine pairings, current trends, and tasting techniques to help you continue your appreciation at home or abroad. We'll visit two or three characteristic wine bars or wine stores, where locals congregate to imbibe, snack, and socialize (where we'll join in the fun too).
Porto Wine Tour and Tasting
We'll begin our Porto Wine Tour in the center of Porto at a small, authentic wine bar. Here, we'll kick things off with a glass of wine and a discussion of Portugal's history of wine production, which dates from 200 BC. We may learn about the art of tasting, and we'll explore the history of wine in Portugal with a specific emphasis on the Douro Valley (where Porto is located). We'll learn about the grape varieties common to the Douro region, the process of fortified or unfortified wines and how the valley handles the sub-regional temperatures. We may pair another glass of wine with a Portuguese delicacy such as a small pie or some cheese. This is a fitting setting to showcase the diverse styles of Portuguese wine: these tastings will serve to calibrate your palate and introduce the rest of the tasting tour.
Perfect Pairings
We'll move on our Porto Wine Tour to another local establishment, where we'll settle in to taste a couple of menu options of our choice. Surrounded by organic produce from regions throughout Portugal, our guide will use this location to talk about Portuguese gastronomic traditions linked to wine. We may try a Vinho Verde (Green Wine) washed down with some Portuguese charcuterie, cheeses, and olives. Or, perhaps we'll decide to savor some tawny Port wine while tasting some Portuguese sardines and homemade bread. Our guide will use this opportunity to discuss the thinking behind pairing food and wine and the typical dishes that find themselves linked to certain wine varieties.


For a more focused examination of Portuguese cuisine, we recommend our
Porto Food Tour
.
Just Around the River Bend
We'll finish up with a farewell wine at a location near the Douro River, down at Cais da Estiva. As we sip on a wine carefully selected by our guide, we'll talk about the importance of this main artery, which cuts in deep twists and turns through some of the most rugged and hilly wine regions of Portugal. We may touch upon the transportation methods and the Port wine houses as we gaze across the river to Vila Nova de Gaia. The setting adds a symbolic ending to our Porto Wine Tour as we finish our glass of Portuguese sweet nectar, reflecting on the history and economic adventures of this charming region.
Take Aways
We will emerge with a greater understanding of the history of the region in relation to the wine along with our taste buds awakened from tasting a sample of Portuguese local snacks. We will leave our walk with new gustative knowledge of Portuguese wines that we can take home with us and put to good use when buying or drinking Portuguese wine anywhere in the world. The emphasis is on learning to enjoy Portuguese wines and observing, through tasting, how they reflect and encapsulate Portuguese culture itself.
FAQ
What is the legal drinking age in Portugal?
The legal drinking age is 18.


Is this tour wheelchair accessible?
Some of the shops we visit are small and many will have a step up to access them. The general route may include small streets with narrow sidewalks; please contact us if you have any questions regarding accessibility.
Where You'll Start
Tour Experts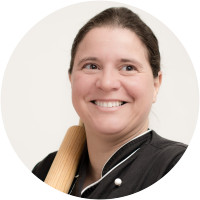 Maria is a Portuguese native and professional chef. She has studied and worked as a chef in UK and has traveled extensively, giving her a very good sense of the comparisons between ingredients, cuisines and traditions. At the moment, she is doing workshops, catering jobs, baking, food events and restaurant adviser. She loves everything related to food ... shopping, cooking, sharing recipes and of course, eating.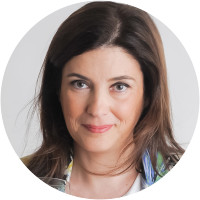 Maria is Porto born and raised with a passion for the city. After working in the marketing area, she found her passion for wine and food and has never let it go. She has a WSET level 3 degree in wines, a cooking degree and many stories to tell. Get to know her combined passion for wine, food and Porto in a unique tour through Porto streets.
Reviews can only be left by Context customers after they have completed a tour. For more information about our reviews, please see our FAQ.
Maria J was great. The tour was one of the best we´ve had. Delicious and informative. We strongly recommend it and congratulate Maria for a fantastic job.
Jan. 4, 2023
Maria J was truly amazing. We had the most delightful time on our wine tour. Maria is extremely knowledgeable and an expert in her field. I highly recommend!!
Sep. 4, 2022
Maria João was fantastic. She kept in touch ahead of time with what's app and was very responsive to our wishes. She is very knowledgeable and gave us a terrific tour. Would highly recommend her and the tour.
Jul. 13, 2022