Tour Details
Tour Description
Join us on this 3-hour walking tour of Porto for a journey through the city's historic center. In the company of a historian, architect or local expert, we will take in some of the best-known sites in the charmed cobbled streets of Porto, such as the Cathedral (Sé), São Bento Station and Ribeira. We'll also soak up some lesser-spotted ones, too, and our small group allows us to dive off down medieval alleys, all the while discovering more about Porto's fascinating past. In comparison to its cousin and rival, Lisbon, Porto survived the earthquake of 1755 and therefore retains a unique feel given its medieval streets and architectural heritage. We'll give an overview of the evolution of this city from its Roman days through the "Age of Discoveries" and the prominence of Porto as a main trading hub, particularly for its wine.
Introductory Walking Tour of Porto
We'll begin in a quiet square just behind the Town Hall in the heart of downtown Porto. From the setting of an 18th-century church facade, our guide will introduce themselves and get acquainted with the group to discover our historic interests from this calm setting. We'll move to admire the central promenade called Aliados Avenue (known as Porto's Champs Elysees) and the buildings surrounding it such as the Town Hall and its palatial white marble and bell tower. Our guide will discuss the influence of the architects involved in this grandiose creation and the evolution from the neoclassical to the Beaux-Arts. From here, we may dive off in a number of different directions. Our guide may point out the various historical figures located throughout the square, such as Dom Pedro IV, known as the ´Liberator' of Brazil, who had an immense fondness for Porto - so much so, he left his heart (literally) in a church nearby. We may walk to the nearby baroque Clérigos Church and Tower, designed by the Italian architect and painter Nicolau Nasoni (his name will become familiar), and which has since become a prominent feature in the city due to its height. Inside the church, our guide may point to a baroque work of the first half of the eighteenth century, particularly noted for its unusual shape, and Baroque-Rococo style.
Tiles, Train Stations and the Porto Cathedral
It wouldn't be a Porto introduction without a visit to the celebrated historic station by José Marques da Silva. 'São Bento' Station, named after the Benedictine monastery that once occupied its space back in the 16th century, has to be one of the most stylish arrival points in any major city. Our guide will use the striking blue and white tiles to illustrate some of Portugal's most important historical moments and figures such as Prince Henry the Navigator and King João I. Although we won't have time to cover all 20,000 of Jorge Colaço's painted tiles, our guide will aim to impart the crucial periods of Porto's antiquity. As we move away from the main arrival point of Porto, we will walk in the direction of Porto Cathedral to the commanding hillside position from which we can best take in the views. With the cities of Porto and Vila Nova de Gaia sprawling out before us, we'll see the city in a different dimension. We will pop inside the impressive structure which dates back to the 12th and 13th centuries and is celebrated for its dashes of Romanesque and Gothic style. In the intricately opulent interior, our guide will dig into the history of this building and offer commentary that goes beyond the small written displays within the cathedral.
Waterside and Ribeira
As we leave the stunning cathedral setting behind us, we may either walk across the bridge to admire Porto from up high or amble down the alleyways to reach the waterside and Ribeira. From either observation point, our guide will conclude our time together by explaining how decisive moments across its history have shaped the way the city has evolved, as well as how the Porto locals—known affectionately as tripeiros, or tripe eaters, live today. We'll use the architecture along the waterfront to talk about the development and decay of this emblematic stretch along Ribeira: the traditional vs. the modern. We'll talk about the wine trade as we gaze over at the Porto wine houses across the Douro River and discuss the history of this important liquid gold for the growth of this charming location.


Take Aways
We'll leave better acquainted with Porto and with a deeper understanding of the city's development from medieval times to the present day. Our guide will ensure we are well-equipped with recommendations for how best to explore the city further. For a comprehensive, personal introduction to Porto's beloved Port wine, try our
Porto Wine Tour
.
If you are interested in finding out more about history and Portugal, you should visit Guimaraes during your time in Porto. Luckily, one of our
Porto Day Trips
visits this medieval city.
FAQ
Is this tour walking intensive, and/or wheelchair accessible? We do cover quite a bit ground on this tour. Although we have designed it to move generally downhill, Porto is known for being hilly and many of the streets in the old town are cobbled. Some of the shops we visit are small and many will have a step up to access them. Please contact us with any mobility questions; we will be happy to advise if this tour will be appropriate for you or propose modifications where necessary.
Where You'll Start
Tour Experts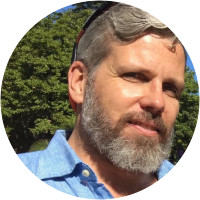 With a background in Architecture (University of Porto) and a postgraduate degree in Sociology (MPhil Cities Programme - London School of Economics and Political Science), Ricardo is particularly interested in change and transformation and how they impact cities, and in urban space as the outcome of socio-historical processes. After living several years in Helsinki, London and Milan, Ricardo returned to his hometown where he enjoys acting as mediator between the visitors and the city's landscape. In the course of the walks he proposes, participants are encouraged to engage with more in-depth readings, and find new meanings, in the built environment. The aim is also to endow each visitor with an enhanced ability to unravel the multiple identities that make up Porto's singular character through an understanding of how these identities became embedded in the city's fabric. Ultimately, Ricardo's explorations of Porto's city space throughout the different ages provide equally an opportunity for a broader reflection on the aspects that render places unique, and on the ways places can be improved as to become settings for better forms of public, and private, social life.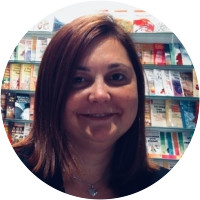 Susana is a writer who was born and raised in Porto. She has been writing about the cultural features of cities in Portugal but mainly about Porto. Her biggest achievement so far was conducting all the research and texts for a book called "Azulejos with History". She studied English and German Literature in Coimbra and spent some time in Manchester teaching Portuguese culture to teachers and students. She loves travelling and trying to get the most of experiences in foreign countries but most of all she loves her city and showing it to visitors in a unique way.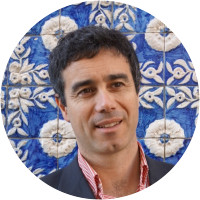 Francisco is a docent from Porto. He holds an MA in "Theater and Education" from Vigo University, Spain and a Post-grad in "Theory of Literature and Portuguese Literature" from Minho University, Portugal. He did undergrad studies in Religious Sciences at Porto Catholic University and also has a BA from Porto's University in Languages and Modern Literatures - Variant Portuguese Studies. He has taught various courses on the subject of education and has been responsible for organizing academic seminars and conferences. He enjoys his work as an interpreter and cultural guide in Portugal and is eager to show the array of delights that his city offers.
Reviews can only be left by Context customers after they have completed a tour. For more information about our reviews, please see our FAQ.
We had a fantastic time with Susana as she gave us our first introduction to Porto on our very first day in Portugal, she was knowledgeable, friendly, and fun! Highly recommend this tour!
Mar. 29, 2023
Context tour guides never disappoint and Jelena was no exception. She was absolutely incredible - so knowledgeable (she has a PhD in architecture and city museums) but also so warm and engaging. She had prepared materials to point out Portuguese history, geography, culture and politics at every stop. She made a special effort to engage my 16yo son with fun challenges that he enjoyed and appreciated. She even treated us to some delicious pasteis at the best bakery in town - above and beyond! We had the most amazing introduction to the beautiful city of Porto and we couldn't have asked for a better guide - thank you Jelena!
Mar. 24, 2023
Ricardo was excellent, very knowledgeable, well prepared and a delight to speak to. Very informative.
Mar. 21, 2023