Tour Details
Tour Description
Outside of perhaps K-Pop, Korea's best-known and most beloved cultural export is its food. Sink your teeth into the distinct flavors and traditions of Korean food on this Seoul Food Tour, in which we join a local culinary writer, chef, or expert in Korean cuisine for a visit to Gwangjang Market, also known as Seoul's largest 'meokjagolmok' (food alley). We'll plunge into this buzzing culinary hub, experiencing traditional Korean food and culture all in a 3-hour eating extravaganza. Starting at the renowned market, located near the city center, we'll also sample bites in another of our guide's favorite locations for additional culinary exploration and an insider touch, tasting all manner of Korean delicacies and local favorites along the way.
Seoul Food Tour
Our Seoul Food Tour is much more than a delicious romp through Korean food; in the company of a local expert, we will cover a range of culinary topics from ingredients, to the history of the market, to an explanation on Korean tradition and cooking. We may kick off things with a raw beef or live squid bibimbap as we sit down, go over the plan, and sort how adventurous our palates are. As we head to the market and wander through its narrow streets, our guide will point out and explain the array of sights and smells we encounter, from kimchi, to pungent dried fish, to steaming pots of vegetables. Our route will take us to a range of stalls and street sellers to sample celebrated Korean items from Mayak Kimbap (Korean sushi rolls), to Mandoo dumplings, to live squid bibimbap.
Exotic Influences
As our guide selects what will be on our Seoul Food Tour tasting menu, we will learn more about how, why, and what Koreans eat on a daily basis, and the importance of markets in this culinary conversation. We will dive deep into explanations of Korean culture, explaining some of the history behind the various dishes and methods of cooking. We may well discuss pork belly, intestines, and hangover soup as a real treat for Koreans (originating from the Japanese invasion) and the evolution of Korean spicy food, which has not always been a theme in Korean cooking.


(Keen for a casual quick meal with an expert? Why not try our
Seoul Night Tour
which ends with a bowl of bibimbap in Hongdae).
Time for Rice Wine
Before we move on from Gwangjang Market, we may drop in on a stall known for its rice wine, a hallowed Korean tradition. As we take a sip, our guide will touch on drinking tradition and the working culture in South Korea. Moving on to the next location, we'll note that these markets aren't simply sources for meals and ingredients, but also offer a range of clothing and accessories that reflect a distinct Korean take on fashion. As we head to a nearby neighborhood less frequented by tourists, we will see locals nestling up together over bowls of noodles and beef broth. Our guide will be able to comment on what we are seeing, and tasting, how they're prepared, and how to go about ordering on our own before sampling a few delicious dishes, from noodles, to rice cakes, to sweet desserts.
Take Aways
By the end of our Seoul Food Tour we'll have a well-rounded introduction to the different types of Korean markets and their role in Korean culture, leaving with the right tools to navigate markets on our own. For those looking to delve further into Korean food, we also offer an Seoul Night Tour which visits a couple of traditional Korean restaurants for an annotated evening dinner.


FAQ
Will you be able to accommodate those with allergies or dietary restrictions?
We do our best to accommodate everyone but please let us know any dietary requirements in advance. The best thing to do is let us know when you book if anyone in your party has allergies or dietary restrictions. We can check in on dishes, think up other options, and do everything possible to ensure you enjoy your tastings.
Where You'll Start
Tour Experts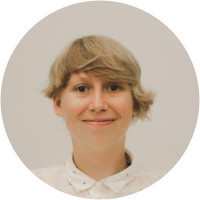 Marie Boes has extensive experience in tourism and culture having worked for several government tourism organisations as a writer covering Korean tourist destinations and Korean culture, on top of that she runs her own blog and is involved in many cultural activities for foreigners. In 2021 she became an Honorary Seoul Citizen. She has experience working as a French/English speaking guide in central Seoul and Gyeongsangbuk-do province which is located in the South, during these tours she would visit main historic tourist spots. When she is not working, you can find her travelling around Korea, discovering everything the country has to offer. You can read her articles on bemariekorea.com She graduated from Nottingham Trent University (UK) with a masters in Medical Industrial Design. She received her bachelors from Antwerp University (Belgium). Her whole education has been scholarship funded. She moved to Korea in 2016 after an Asia solo trip in 2014. She has been passionate about Korea ever since, taking many courses and lectures about Korean history, culture, art (traditional painting, traditional Janggu drum, calligraphy and Bojagi patchwork) and language which she studies at The Cyber University of Korea. Currently she owns her own marketing agency and works as a local guide.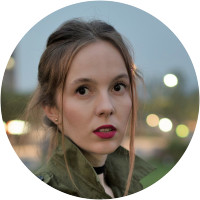 Maria is currently a PhD student majoring in Korean History and Culture. Born in Romania, she has lived abroad for 10 years and is proficient in 4 foreign languages. After graduating with a Master's degree from Université d'Aix-Marseille (France) majoring in Korean Art History, she came to Korea and started working with the Korean National Federation of UNESCO as an instructor and guide. She loves Chinese characters, Asian calligraphy (Korean and Chinese), and is particularly interested in Korea's religious diversity. Her academic background offers a special insight into the city - being able to provide clients with fascinating stories about Seoul, its palaces and temples, Korean kings and queens, and fengshui mysteries. She is also passionate about world heritage and the ways to preserve it.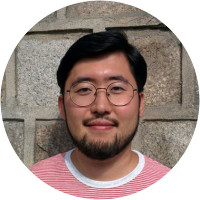 Evan's curiosity for food started when moved out of his parents home, aged 19 and was forced to prepare and cook and test out recipes for the first time in his life. He learnt a host of Korean recipes during this time, before embarking on a journey in creating his own travel company. With this business, he met many foreigners and chefs who both inspired and advised him on how to prepare foreign food. With this in mind, he has since taken cooking classes and endlessly watched YouTube tutorials, cooking shows and competitions. He currently works on introducing Korean food and food culture to foreigners by hosting supper clubs and giving food tours. He enjoys tasting different food from restaurants and markets, trying to discover their ingredients and ways of cooking.  
Reviews can only be left by Context customers after they have completed a tour. For more information about our reviews, please see our FAQ.
Evan knows so much about traditional Korean food. We enjoyed our evening with him.
Oct. 13, 2019
As an asy going, knowledgeable, interesting guide, Evan introduced us to how, what and where Koreans eat food. Even though we were 15 minutes late he was patiently waiting for us and welcomed us warmly. Suggestion is to send tour participants the cell number of the guide to communicate last minute delays. Also, consider more protein dishes for the night tour.
May. 17, 2019
Evan was terrific: intelligent, highly knowledgeable and fun to be with, and therefore an excellent guide to the world of Korean food. We really, really loved our morning with him!! No improvement needed here.
Oct. 23, 2018