Tour Details
About the Tour
Duration

From 1 Day to 6+ Days
Tour Description
Discover Sicily with Context's custom private tours. We can help you design a personalized tour based on your own interests, accompanied by guides who have expertise in a wide range of topics that include history, archeology, food, and art. These tours can also vary in length, from half-day, full-day or anywhere in between, depending upon your preference. Please select from one of the below itineraries or specify in your client notes an alternative request. We have an amazing network of experts and scholars - no request is too abstract!
Fill out our
CUSTOM FORM
or email us at custom@contexttravel.com to get started.
Itinerary Inspiration
A good place to start brainstorming is with a perusal of our other
Sicily tour options
. For those unsure of exactly what they'd like to do, below is a sampling of
example
Sicily itineraries to ignite your imagination:
Taormina Boat Cruise - Sail along Taormina's coastline, from Giardini Naxos, to admire some of Sicily's most spectacular sights such as Isola Bella Island (which is known for its lush vegetation and the Grotta Azzurra) and along the rocky Cap of S.Andrea which closes the Bay of Mazzarò where the mesmerizing Villa S.Andrea is located. In the summer and autumn months, there is a chance to swim in Taormina's beautiful waters. Depending on the time of the tour, an aperitif, a light lunch or dinner made with all fresh local products will be served.
Street Food & Culture in Catania - Tasting Catania's street food is the best way to understand the city and its inhabitants. On this walking tour, we will explore some of the center's most characteristic alleys, making stops at some of the city's iconic food landmarks and exploring the history of Catania. We will go further than just trying local cheeses, sundried tomatoes, and arancini (stuffed rice balls). We will navigate such specialties as cipolline (pastry filled with cheese, onions and sauce), cipollate (bacon rolled around a green onion), zuzzu (pork gelatin), granita, minni ri virgini (a ricotta cheese dessert shaped as breasts) and scricciu (a soft drink made from soda water and lemon, tangerine or grape-flavored syrup). We will visit some of its most beautiful monuments, including St. Agatha Cathedral, the Piazza del Duomo with its Liotru (lava elephant), and the 2nd-century Roman amphitheater. We will also take a delightful stroll along via Crociferi, the most scenic street of Catania, which is surrounded by superb baroque churches and convents.
Savoca - The Godfather Saga Tour - This tour begins at the picturesque town of Savoca, which is of particular interest to Godfather aficionados. Here, we will begin to enjoy a half-day with our guide, strolling through the town, understanding its history and visiting some of the most iconic settings in the Godfather saga: the Church of Santa Lucia/San Nicolò. This was used as the setting for Michael and Apollonia's wedding, the famous bar Vitelli where Michael meets his future wife and asks for her hand. In Savoca, we will also stop at the Capuchin convent which crypt contains some 32 embalmed bodies from the 18th and 19th centuries. The bodies (mostly noblemen) are displayed in wooden coffins and niches. We then head to another lovely hilltop village named Forza d'Agro, where scenes from The Godfather II & III were shot, notably the scenes showing Vito being pursued by Don Ciccio's men.
Etna Helicopter tour - Once at 3,500 mt (11,500 ft), we will be able to admire the unique lunar landscape that characterizes Mount Etna, and its smoking craters. This flight will give a unique vista on the life of this majestic volcano, with its long highways of black lava and jaw-dropping craters. It will also help us to better understand the ever-changing nature of the Etna and the impact it has had on the surrounding landscape, which can only truly be appreciated from the sky. The 20-minute flight is carried out with an Ecureil AS 350.
Etna and the Aeolian Islands Helicopter Tour - An unforgettable flying experience which will take us first above Etna at 3.500 mt (11500ft.), and then through the "Channel of Messina" with its wonderful sights of the sanctuary of Tindari and its beautiful white beach. Once there, we can admire the Island of Vulcano with his "Gran Cratere," the Faraglioni of Lipari and Panarea. The Stromboli (one of the most active volcanoes of the world) will astonish you with its natural fireworks. This tour includes a 2 hour stop in the beautiful island of Panarea before heading back to Taormina.
Please note: we can design a wide variety of walks for people with special interests or needs, lasting from 4 hours to 4 days.


When requesting a custom tour, please provide the following details in the Notes section when adding the tour to your shopping cart:
How many hours would you like the tour to last?
What are your main goals for the tour?
Which sites, venues, or topics would you like to prioritize?
Do you have any mobility concerns?
Describe your group's interests and personality.
Once we receive your custom tour request, we'll review the details and follow up with you by email to refine your itinerary and give you final pricing.
Don't worry, we will not be charging your card at this point. Your order will go into our system as pending.
FAQ
What is included in the Custom itinerary of Sicily?
Cost details will vary based on the exact itinerary, but all of our Custom itineraries include the cost of your private guide. In many cases, vehicle/transportation costs, select meals, and site entrances may also be included. Your Context planning specialist will confirm exactly what is included in your personal itinerary before charging your credit card. Accommodation is not included.
What information do you need from me in order to build a custom itinerary?
Our planning experts will be in touch to help you build your perfect tour, but in general, try to include the following pieces of information in your custom request form:
How many days would you like the tour to be?
Do you have specific goals for your trip?
Which sites and venues would you like to prioritize? Do you want to just pass by or explore inside as well?
Do you have any mobility concerns?
Who are you traveling with? What are their ages and interests?
How much does the Custom & Multi-Day tour cost?
Pricing will vary by itinerary. Your planning expert will provide an itinerary and pricing proposal for your trip before confirming your Context tour and charging your credit card.
How does the Custom & Multi-Day bookings process work?
Once you submit your custom request form (or contact us at
custom@contexttravel.com
), we'll get in touch via email or phone to review your ideas and finalize an itinerary. We only charge your credit card once all details have been confirmed.
Is this suitable for children and/or travelers with mobility challenges?
Yes. We can adapt the route based on the ages, needs, and interests of travelers in your party.
Where You'll Start
Tour Experts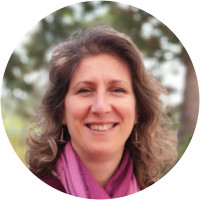 Trude holds a PhD in Early Modern History from the University of Catania. Her doctorate thesis focuses on the history of Palermo. Trude also studied in Palermo and Berlin, and worked on a variety of projects in Madrid and London. She has been a lecturer in History at the University of Palermo for more than ten years. Trude is fluent in English and German, and published several essays about Sicily. Her passion for history and culture extends beyond her intimate knowledge of the island, and this is one of the reasons why she makes a great tour leader, allowing her to contextualize the information she shares with our guests. She loves any opportunity to share her knowledge and passion with others.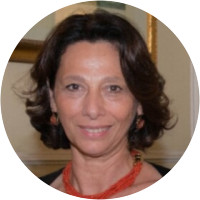 Cetty holds a degree in architecture from the University of Palermo. After her graduation, she moved to the United States where she attended a course in interior design at the New York School of Visual Arts. After many years in Boston and New York, where she worked for several architectural firms, Cetty has returned to Sicily, her native land, and now leads cultural tours in Palermo and beyond. Her walks are infused with her interests in architecture and the history of arts.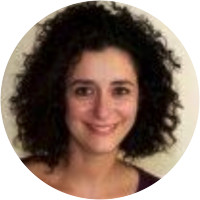 Anna holds a Master's degree in art history from the University of Florence, where she specialized in modern art. She then worked at the Sorbonne University in Paris, where she took great interest in Renaissance and Baroque art. She moved on to the École Nationale Supérieure des Beaux-Arts in Paris, and worked with the section heritage and collections, doing research on 17th century French sketches and engravings. Upon her return to Ragusa, her native town in Sicily, she enrolled in a Master's program at the University of Catania. There, her research concentrated on the 18th century baroque art and architecture in south-east Sicily.