Tour Details
Tour Description
Discover Agrigento on our 4-hour half-day tour with a local expert or scholar. Crafted to allow a solid introduction for those visiting Agrigento for the first time or travelers returning, explore the local history and cultural depth of this intriguing area of Sicily. The famous Greek poet Pindar described Akragas (Greek for Agrigento) as "the most beautiful city on earth" for its spectacular location and monumental buildings. Join a Context tour to see what Pindar was describing.
Sites Visited
Valley of the Temples
The Griffo Museum
Included
4 hours with an MA or Ph.D. level guide
Itinerary Detail
We will start off our journey in the Valley of the Temples to help familiarize ourselves with the ancient urban layout of Agrigento; its main streets, fortifications and sacred buildings dedicated to the cult of the Olympian gods. Each temple presents its own unique and singular characteristics. In particular, your expert guide trained in archaeology or history will discuss the importance of the Temple of Concord and the Temple of Olympian Zeus. The remains of the former, built around 450 B.C., including its inner structure and cellar, was where the divinity was set. The latter, whose construction began around 480 B.C., is perhaps the largest Doric temple ever built.
Afterward, we will make our way to the Griffo Archaeological Museum to learn about its precious collection of Hellenistic and Roman artifacts discovered in various excavation campaigns carried out in Agrigento and its surroundings. Amongst these great finds includes a giant original telamon belonging to the Olympian Zeus, which is the most ancient telamon known in the ancient Greek world, as well as a remarkable statue of an Ephebus dated to the 5th century B.C.
To continue your explorations of Sicily with Context, we recommend our
Palermo in a Day
tour.
FAQ
What is a private tour?
Our private tours are limited exclusively to travelers in your party. They are designed to provide a learning experience that is completely tailored to you and your traveling companions. Private tours give you more flexibility with scheduling (you decide when the walk best fits in your trip), the ability to tailor your itinerary (we'll work to match the itinerary to the interests and dynamics of your group), and more personalized time with your guide.
Where do we meet? Where does it end?
We meet at the ticket desk on-site, near the Temple of Juno. Your route may differ according to your guide. Your confirmation email will have the exact meeting point details along with a map.
What if it's raining?
Tours operate rain or shine, but in the case of inclement weather, your expert will modify the tour so more time is spent indoors. It never hurts to be prepared; we encourage keeping an eye on the weather and bringing along an umbrella, sunscreen, water, or a hat as needed.
Can children join this tour?
Yes, we can adjust the time to 2 hours and the content to be more appropriate for younger learners. Alternatively, check out our
Sicily for Families
options.
Is this tour walking intensive, and/or wheelchair accessible?
We do cover quite a bit of ground on this tour and therefore we recommend contacting us with any mobility questions; we will be happy to advise if the itinerary will be appropriate for you or propose modifications where necessary. Please feel free to contact us.
Where You'll Start
Tour Experts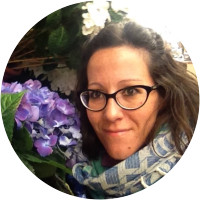 Laura is a classical archaeologist. She holds a specialization diploma from the Archaeological School of Athens, and a Doctorate's degree in classical archaeology from the University of Messina. She was also granted a Post doctoral fellowship to study at the Accademia dei Lincei. Laura has a great deal of experience excavating in Greece, Magna Grecia and Sicily, and has published a monograph and numerous scientific papers on Greek pottery. She is currently examining archaic and classical materials from Agrigento for the University of Palermo, and is also involved in developing learning programs for school children at the Valley of the Temples.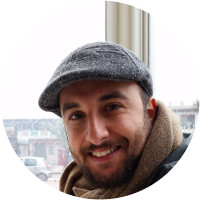 A native of Agrigento, Salvatore holds an MA and Postgraduate Diploma in Late Antique and Medieval Archaeology from the University of Palermo. He specialized in Forensic Anthropology, studying human skeletal remains of late-Antique people. No ancient cemeteries in the region has kept any secret from him… Salvatore's other great passion is photography. He loves taking nature lovers and photography aficionados to breathtaking sites around the islands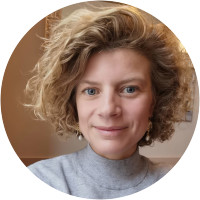 Alice holds a degree in Classics from the University of Bologna and a postgraduate master degree in Art History and Archaeology from the Ecole Pratique des Hautes Etudes, Paris. She has been working for many years as a field archaeologist. Since the beginning of her career, her main goal has always been to make archaeology and art more approachable to the general public. Her long experience as a museum educator gave her the right training to work easily both with children and adults. She likes to see herself as an enthusiast and passionate ambassadress of Sicily' s cultural heritage.
Reviews can only be left by Context customers after they have completed a tour. For more information about our reviews, please see our FAQ.
Nothing. Marco was very helpful and knowledgeable. He made the tour come alive and was wonderful.
Sep. 18, 2022
Alice was the best tour I've ever had, we have had many
Jun. 11, 2022
Wonderful tour!
May. 31, 2022