Tour Details
Tour Description
Kampong Glam once began as a fishing village ('kampung' means 'village) at the mouth of the Rochor River. It's allocation to the Malay Sultan of Singapore in 1822 has meant that there has been a large Malay community in the neighborhood ever since. On this 3-hour Kampong Glam Tour, our docent will dive deep into the history of the communities that have lived here throughout its many iterations, from Malay to Javanese to Chinese to Arab. We'll talk about Islamic religion as we pop into Malabar Muslim Jama'ath Mosque, address Malay royalty inside a very distinctive cemetery, and we will finish up in the Malay Heritage Centre (the former Sultan's Palace). This is a fitting walk for anyone intrigued by the Malay influence in Singapore.
Kampong Glam Tour
We'll begin our Kampong Glam Tour with a discussion of Madrasah Aljunied, one of six madrasahs—Muslim education institutions—in Singapore. Our docent may touch on the strict discipline of ex-headmaster Abu Bakar as we continue our dialogue about Arabic influence in the area. We'll continue our path to Jalan Kubor Cemetery, home to the remains of Malay royalty and a natural point to discuss traditional rites of passage. Our docent will be able to tell the group about the meaning behind traditional Malay colors, Malay burial customs, and the significance of tombstone shapes as we walk through this green, seemingly abandoned space, which has been an Indian Muslim cemetery since the 1820s.


[We do have a tour focusing specifically on the Indian community in Singapore. Try our
Little India Tour
if this subject piques your interest].
Madrasas and Malay Royalty
As we leave the thought-provoking cemetery behind, we will proceed on our Kampong Glam Tour to the Malabar Muslim Jama'ath Mosque, also known as the Golden Dome Mosque. Strikingly picturesque in blue geometric tiles, this corner-stop is hard to miss. The sole site in Singapore dedicated to Malabar Muslims, a group from Kerala in Southern India, the Golden Dome Mosque allows for a discussion of this community. If we pass on a Friday, Aidil Fitri, Aidil Adha, or during any other major functions, we may well see a gathering of Malabar Muslims coming to worship. From this architectural highlight, we might pass another notable Islamic school of education, Madrasah Alsagoff, founded on the wishes of Syed Mohamed b Ahmad Alsagoff's final will in 1906. The establishment has since evolved to being a female-only Islamic institution, the history of which our docent will delve into as we pass by. Our route will then continue to a number of other establishments critical to the Kampong Glam community, from an establishment crucial for printing and publishing, to a former Chinese school.


Sultan Mosque and Malay Heritage Centre
In the the final third of our Kampong Glam Tour, our docent will take us to visit the Malay Heritage Centre, using visuals within to further exemplify the Malay involvement and history in Singapore. Our docent will guide our brief but informative visit to this former Sultan's Palace, outlining the development of the Kampong Glam area from a heritage and historical perspective. After, we'll stroll past Gedung Kuning, a former Malay Palace, and address the story of Haji Yusoff and his lucrative 'belt' business, linked to Mecca Pilgrimages. As we walk through Bussorah Street soaking up the sights, sounds and smells of a quintessential Kampong Glam area, we will pass by the Sultan Mosque, built using whichever contributions could be gathered from the Muslim community—even glass bottles. We'll also pay a visit to the Masjid Hajjah Fatimah Mosque, which remains an important and particularly influential mosque due to having been founded by a woman. The building stands on site of her former house, which was ransacked and burned down. Masjid Hajjah Fatimah, attributing her survival to God's protection, built the mosque in its stead, which offers a quiet and contrasting view to the previous mosques we have seen; it features traditional stained glass, wooden windows, and a distinctive, leaning Minaret.
Take Aways
We'll emerge with a better grasp of the Malay community in relation to Singapore, as well as such other communities that have resided in Kampong Glam as the Sumatrans, Javanese, Chinese and Arabs. We will have gotten the chance to see a number of religious worship sites and wandered the atmospheric lanes of Kampong Glam in order to better understand the stories of said neighborhood.
FAQ
Where do we meet? Where does it end?
The walk starts near the Landmark Village Hotel and ends in the Bugis area at a mosque near Beach Road. Your confirmation email will have the exact meeting point details along with a map, and 24 hour phone number for any last minute issues.


What if it's raining?
Tours operate rain or shine. Singapore is known for its sporadic weather, so please bring an umbrella, a hat and sunscreen. There are areas on this walk where we can take cover if needed.


Where You'll Start
Tour Experts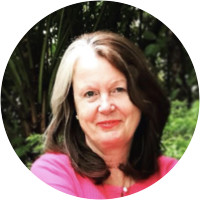 Jane Iyer's love affair with Asia started on her arrival as a "wee lass" in Singapore (by boat!) in February 1963. A native Brit, life has ensured that she has boomeranged back to Asia - as a trailing teenager in 1970, followed by 2 stints as a trailing spouse from 1999, in the middle of which she sandwiched 6 years in New York City.  She's grasped opportunities to get involved, and sees her volunteer work with Friends of the Museums (FOM) as nothing less than life changing. She served as its President in 2003/4,  has guided in 3 museums, coordinated the Explore Singapore! Team, led Study Tours to other parts of Asia and ran film and book groups. In 2015 she took the plunge to study to be a Singapore Tourist Guide and starting to set up regular tours following on from this. An excellent organiser and administrator, she's a passionate ambassador for her adopted home of Singapore. Particularly interested in heritage and history, she is also a keen supporter of the performing arts.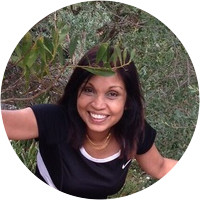 Shanti is a Singaporean born and bred but her studies have taken her to the Paris Sorbonne and the Pushkin Institute of Moscow. In the 80s, Shanti was involved in the opening of Singapore's private Peranakan Place Museum which showcased this unique, local culture. In the 90s, she worked alongside Singapore's first Chief Minister, David Marshall in Paris. Apart from being licensed to guide in English, French and Russian, Shanti also speaks fluent Malay and Bengali. After having trained at the Urban Redevelopment Centre, the national urban planning authority of Singapore, she is now a docent at the Singapore City Gallery. Although Shanti is adept at many Singapore tours, she particularly enjoys lifestyle tours - from understanding urban greening policies to visiting hipster cafes in sub-urban neighborhoods; from strolling through a Singapore street festival to checking out hidden bars that use ingredients from their backyard.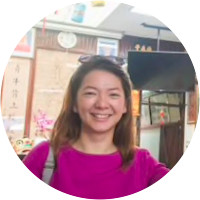 Born and raised in Singapore, Claire is still fascinated by the different facets of this country she calls home. She enjoys sharing the 'under-explored' charm of this city, beyond the usual tourist sites and purpose-built entertainment centres, and discover the soul of Singapore. Besides being a qualified Licensed Guide, she is a gallery docent, museum host and an educator.
Reviews can only be left by Context customers after they have completed a tour. For more information about our reviews, please see our FAQ.
We always enjoy our Context Tours. David was an exceptional tour guide. We look forward to our Little Red Dot tour tomorrow afternoon.
Apr. 24, 2019
Pavla was excellent, knowledgeable and was very understanding with our children. Thanks.
Oct. 31, 2018
I cannot think of anything to improve! Shanti was very knowledgeable and fun to be with. She was easy to understand and happy to answer my many questions. She gets a 10 in my book! I will request her for future Context tours in Singapore.
Jul. 17, 2018