Tour Details
Tour Description
A city more than a millennium old, sitting on pilings and mud in the middle of a lagoon, Venice is—simply put—amazing. During this two-hour Ecology of Venice, led by a local ecologist, we'll explain how Venice was built, the engineering that sustains it, and the critical threats facing it today and in the future. This is an excellent study for those interested in learning about the engineering, ecology, and architecture of the city, and it provides a great framework for further wanderings during your trip. You'll never look at Venice the same way again.
Ecology of Venice
The walk takes place in the San Polo neighborhood of Venice, threading its way among some of the tiniest alleyways and unknown quarters of the city before ending up at the Rialto Bridge. Along the way we will see the entrance to a historic palace, where the Serenissima Republic's urban planning policy will be explained, witness many different examples of building degradation linked to increasingly frequent flooding and chronic water level rise, and identify the various structural methods for adaptation and mitigation of changing physical circumstances in Venice. If possible we will also visit one of the sites where urban maintenance (canal dredging, relaying cables, raising walkways) is being carried out, to better understand the fabric of Venice and the techniques involved in safeguarding its future (depending on where the works are being carried out at the time).


Participation in this walk automatically includes a donation to the Context Foundation for Sustainable Travel.


FAQ
What is a private tour?
Our private tours are limited exclusively to travelers in your party. They are designed to provide a learning experience that is completely tailored to you and your traveling companions. Private tours give you more flexibility with scheduling (you decide when the walk best fits in your trip), the ability to tailor your itinerary (we'll work to match the itinerary to the interests and dynamics of your group), and more personalized time with your guide.


What is a small group tour?
Our small group tours cover many of the same itineraries as our private tours, but they place you with other travelers in groups of 6 or less. They operate on a pre-scheduled calendar, and are designed to provide an opportunity to engage with and learn from other travelers.


Where You'll Start
Tour Experts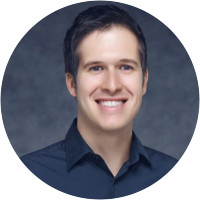 Marco holds a Ph.D. in Environmental Sciences from the Ca' Foscari University of Venice, where he assessed the projected effects of climate change on the quality of water in the Venice lagoon. He has studied the identification of sustainable alternatives to prevent large cruise ships from navigating the historical center of Venice. Currently, his research interests have shifted to circular economy and corporate sustainability. His passion and commitment to environmental preservation and sustainability challenges have led him to study and conduct research in Iceland, Austria, China, and the United States. In his free time, he enjoys traveling, learning languages, running, and skating. Born and raised in Venice, Marco is happy to share his knowledge and experience with everyone eager to learn more about the environmental status and challenges that one of the most beautiful and breathtaking cities in the world has to face.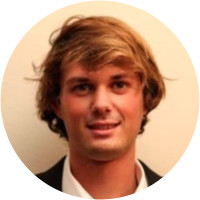 Gian Marco is an Environmental Scientist graduated at Ca' Foscari University of Venice. He is a PhD student working for the National Research Council of Italy, Institute of Marine Science, on the effects of ship wakes on the morphology of the Venice Lagoon. Since 2014 he has been investigating the hydrodynamics effect generated by marine traffic in sensitive environments. He expanded his research abroad studying the City Cat wakes in Brisbane River (Australia) and the fast ferries in Tallinn's bay (Estonia). His strong interest for the environment is also shared in his side job as sailing instructor. Recently he is also working on micro-plastics deposition in marine environment and aerial photogrammetry to evaluate morphological changes and sediment resuspension. In his free time, he keeps himself connected to the subject of his research by surfing and windsurfing.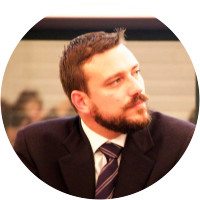 Francesco is a physical oceanographer with a background in marine biology. He is working since 2011 at the Institute of Marine Sciences in Venice where he focuses on physical and biological oceanography using both observations and numerical modelling tools. His major research interests are the processes that leads to the formation of dense waters and their dynamics, riverine plume dynamics, pollutants and particle dispersion in marine environment. Lately he also started to study the physics of lakes and of their circulation. His research interest span from mesocale dynamics to microscale and turbulent processes.
Reviews can only be left by Context customers after they have completed a tour. For more information about our reviews, please see our FAQ.
Luca is extremely personable and extraordinarily knowledgeable. What a treat to have a cultural tour by a professional scientist who could speak so authoritatively on both the history and ecology of Venice.
Jan. 12, 2020
An excellent aspect of the history of Venice. Luca's practical experience was very helpful.
Jan. 10, 2020
Gianmarco was very informative. We especially enjoyed the time he took to explain his research and findings. We didn't look at Venice the same way after learning so much from him!
Dec. 5, 2019