Tour Details
Tour Description
Once the ornate epicentre of the Austro-Hungarian Empire, Vienna is a city of contrasts—imperial splendor (as seen on our
Schönbrunn Palace tour
) meshes with contemporary
joie de vivre
and exceptional cuisine on display in our
Vienna Food Tour
and
Vienna Wine Tour
) to form a distinctly Viennese identity. Our personalized orientation experience, led by a Context docent, is designed to answer practical questions, including a brief language lesson, a guide to public transit, and more—and kickstart your Vienna trip.
Tailored To Your Needs
Your docent, a resident of and expert on Vienna, will arrive at your hotel or apartment to sit down and orient you within the area where you are staying, placed within the greater geographical context. We can discuss your itinerary and help you make any last-minute plans, as well as answer all your questions, from how to make sense of the currency to how the public transport system works. With maps and guidebooks to the city in hand to help you get acquainted with the places and things that you will be seeing, we'll offer tips on local customs and suggestions for dining, shopping, insider events, and concerts in Vienna.
A Local Orientation
We will then head outside for a neighborhood stroll, taking time to discuss the area's history and absorb the ambiance under the guidance of a seasoned local. We will stop occasionally to talk about historic buildings and monuments (for more, try our
Vienna Walking Tour
), or maybe to go over how to recognize and pronounce key vocabulary—as well as point out where the best markets and traditional cafés can be found. When you and your Vienna city guide part ways, you'll be equipped with maps, a little bit of historical background, and a better sense of how to navigate the rich and varied landscape of the Austrian capital.
Where You'll Start
Tour Experts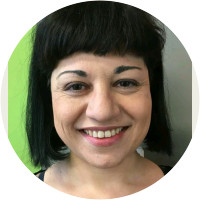 Katerina Nussdorfer, born Pejovska, has lived in Vienna for 7 years. Originally from Macedonia, she has lived in the USA and England and has been teaching English for 15 years. She has two Master's degrees (English/Literature and International Economics) and has also studied on a full scholarship at Roosevelt University in Chicago, majoring in Liberal and Performing Arts. Her constant obsession with everything food, since as early as she can remember, has led her to pursue a doctoral degree in the anthropology of food, more specifically food as ethnic identity in North American 21st-century immigrant memoirs, which she is currently finishing at the University of Vienna. She continues to actively present papers on food-related topics at numerous academic conferences and has contributed to several edited volumes of food encyclopedias and reference book. Her areas of expertise include (national) meal cultures, food, diaspora and ethnicity, food in literature, street food, culinary nostalgia, food and tourism, food and technology, and of course, Austrian and Macedonian food. Her (food) interests include Jewish food, American foodways, food memoirs, the ethnography of food, food fads, the symbolism of food in religion, the semiotics of food, and the work of Joe Bastianich.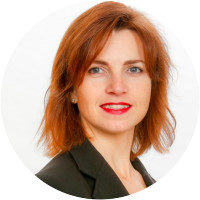 Miriam has her roots in Rhineland-Palatinate, Germany's leading wine land, and has been a wine lover since the first drop. She studied translation and interpreting in Cologne, but pursued continual development in the specialist fields of wine-growing/wine, including creation and translation of websites and advertising texts for the wine industry. Now based in Vienna, the world's only wine-growing metropolis, she is a leader of guided wine-tastings in multiple languages at the premises of renowned producers and has trained and received certification at the Weinakademie (Austrian Wine Academy) and holds a WSET Diploma in Wines. She has enthusiasm and passion for helping visitors to experience some true Viennese "Gemütlichkeit" at a Heurigen restaurant over a glass of typical Viennese wine and to feel how wine is regarded not only as an important economical factor for the region, but also as part of the cultural heritage and something inseparable from Vienna.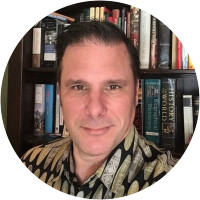 Being half-Austrian and half-American, Chris has lived, worked and studied in the US and Austria. He feels himself truly at home in countries, but Vienna has never really let go of him and he has spent most of his life in this city. He spends his professional life as an economics lecturer at Webster Private University Vienna, where he has also had a 16-year stint as Department Head for Business and Management. However, he also has a passion for history and food, which first found an outlet in History of Economics and has since transitioned to Culinary History. In Chris' current seminars, he covers social aspects of European culinary traditions (with focus on Roman, Medieval and Baroque times) and cooks authentic period recipes with his students. This love for history has also turned him into an aspiring historical fiction writer, and he has just completed a novel set in 17th-century Austria. Having grown up with Vienna's history, stories and folk tales and having walked its streets for decades, Chris has explored every nook and cranny and enthuasiastically shares this love with visitors.
Reviews can only be left by Context customers after they have completed a tour. For more information about our reviews, please see our FAQ.
Katerina was highly motivated and very pleasant. However, her tour seemed to be geared much more towards inexperienced travelers who need to be chaperoned rather than the well traveled who are looking for "insider's tips". It wasn't a very efficient use of the guide's time (for which we paid dearly) - to provide us with the nearest locations of ATMs, our embassy's contact information, a tutorial about how to use public transportation, etc. etc. Katerina told us that most of her (Texas based) US clients appreciated this kind of information. For us, however, it was a tour we probably shouldn't have booked. By simply looking at the history of our dealings with Context (including tours we booked in Florence, Venice, Rome, Madrid, Andalusia, Lisbon, Tokyo, Kyoto, London, etc) - one could have realized that we could probably find our way around.
Sep. 14, 2021
Katerina was a superb guide for our introduction to Vienna. It was indeed a day to remember!
Dec. 23, 2019
Katerina was wonderful! The tour was informative & Katerina was very helpful with tips for getting around on our own. My husband & I really enjoyed Katerina's company too. We found her to be very warm & personable.
Oct. 12, 2019