Tour Details
Tour Description
As the 1800s slipped away and a new century dawned, Viennese artists like Gustav Klimt and Otto Wagner envisioned a new aesthetic that broke with the past—naming their movement the Vienna Secession. During this 3-hour, immersive Vienna architecture tour with a local historian or architect, we'll explore Art Nouveau and the birth of Modernism through the eyes of the creatives who made it happen.
Vienna Secession
We'll begin our trip back in time to Vienna's Belle Epoque with a visit to the Museum of Decorative Arts, which boasts a fantastic collection of early 20th-century furniture and design, including Gustav Klimt's preparatory drawings for one of his most famous paintings. Here, we'll discuss the social and economic context of Vienna in the first decade of the century, when industrial progress and global trade began unraveling the Austrian monarchical system. During our visit to the museum, we'll also encounter the work of architect Josef Hoffman and the Wiener Werkstätte, an artists' collective focused on decorative arts.
Vienna Architecture of the Golden Age
Our tour will lean heavily on architecture to help us visualize the radical effects of the Vienna Secession, visiting some of the most important buildings from this period. Otto Wagner left a permanent mark on the city with masterworks like the Vienna post office, as well his subway entrances that rival the work of French Art Nouveau masters. We'll also take a ride on the subway, itself a product of this period and very reflective of the new emphasis on technology and functionalism.
Artistic Visionaries
Depending on time and interest, we may also include a visit to the Secession House, a major work of Jugendstil architecture that features Klimt's "Beethoven Frieze." Originally conceived as an exhibition hall, this space allows us to consider the exchange of ideas between the avant-garde in various cities across Europe as the continent teetered on the edge of World War I. At the end of our time together, we'll have a deeper understanding of the history of Vienna's 20th-century artistic revolutionaries and the climate in which they created some of their greatest works of art and architecture.


Where You'll Start
Tour Experts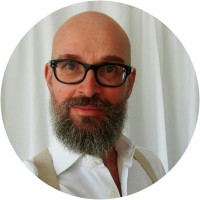 Swiss artist Gilles Gubelmann studied piano and dance at the Geneva Conservatory. He then worked for many years as an expert for arts and antiques in an important Swiss Auction House (Koller Auctions) where he was director of the Department of Antique Furniture and Decorative Arts. He realised a dream and moved to Venice where he started working as a painter and as an opera set and costume designer all over Europe, and also deepening his knowledge of art history and architecture. Settled now in Vienna, Gilles continues his artistic activities, works as a lecturer at the University of Music and Performing Arts and highly enjoys uncovering the rich cultural and artistic heritage of Vienna to curious travellers.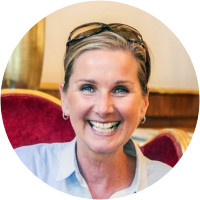 Alexandra Brauner is a Vienna-based art historian and psychological counsellor. With expertise in modern and contemporary art, architecture, design and human development, she leads bespoke tours in Vienna. Alexandra has been passionate about art and architecture since high school. She graduated with a Master of Art History from Vienna University, where she specialized in Viennese Architecture of the Eighteenth Century and Venetian Renaissance Painting between 1440 and 1580. Alexandra looks forward to showing you the many facets of her hometown in the walks Introduction to Vienna, Art Nouveau in Vienna and Crash Course of the Kunsthistorisches Museum.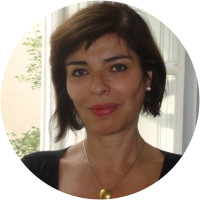 Piroska Mayer-Sebesteyén has been living in Vienna for over 20 years, after spending her childhood in Santiago de Chile and subsequently receiving a diploma in architecture in Barcelona from the Escuela Técnica Superior de Arquitectura Barcelona (ETSAB). Originally drawn to architecture because of a love of buildings and an interest in the different styles and functions they offer to people, she has been sharing her passion for Vienna's history and architecture with travelers for over 10 years. As a licensed Vienna guide, she enjoys opening up both Vienna's past and more recent modern history, especially using architecture and art history to discover how different artistic approaches and design concepts reflect the changing criteria that were important in different periods, depending on the historical, artistic, and sociological context of that time. She has a special interest in Viennese modern architecture, particularly Jugendstil, and counts visiting the Kunsthistorisches Museum and hiking in the Vienna Woods among her favorite things to do in her city.
Reviews can only be left by Context customers after they have completed a tour. For more information about our reviews, please see our FAQ.
Giles was incredibly knowledgeable and engaging and has a real passion for the artists of the secession. There was a lot to see and we could have used a rest half-way through.
Dec. 24, 2022
Gilles was an incredible guide, one of the best tour experiences we have ever had.
Nov. 30, 2022
Tour was excellent and adapted to our interests. Piroska is very knowledgeable and a lovely person to spend a few hours with.
Sep. 17, 2022