Tour Details
Tour Description
In this 3-hour introductory tour we will visit Vienna's First District with an expert in local history. We'll explore its spectacular monuments, quiet streets and unique elegance, gaining a broader view of the city and the many forces that have shaped this remarkable area. As we walk, we'll see the remnants of this ancient neighborhood's many past occupants, including the Celts, Romans, Babenbergs, Habsburgs, the Ottoman Empire, and the Nazis.
Sites Visited
Ruprechtskirche
Maria am Gestade
Freyung
Ringstrasse
Hofburg
Stephansdom
Included
3 hours with a PhD or MA-level guide
Itinerary Details
We'll begin our tour in the most ancient part of the city, overlooking the Danube Canal, at the romanesque Ruprechtskirche, Vienna's oldest church. Passing through the original Roman settlement area and center of the medieval city, we'll visit the Gothic church of Maria am Gestade with its intricate, lattice-like style tower. As we continue to follow the chronology of the city's development, we'll stroll through the tightly compacted area once inhabited by the Babenberg court all the way to Freyung, an area of recently restored 18th-century palaces, where we'll get our first hint of great imperial power: the mighty Habsburgs. While many of the streets of the First District are quiet and narrow, the Habsburgs carved out an enormous area and created an astonishing architectural display of their wealth and power. We'll head briefly along the famous Ringstrasse, past the Hofburg, the huge structures of Habsburg authority where the Parliament building meets the grounds of the great imperial palace.
As we turn back toward the city's heart, we'll discuss what drew artists, musicians, and authors to Vienna, and introduced a strong sense of Viennese culture. Our final stop will be at the Stephansdom, Vienna's cathedral, an architectural marvel of Gothic design and an icon of the city's centuries of survival in the midst of political and religious upheaval. By the end of our time together, we'll have a sense of the many layers of history that have built up over centuries and make the city what it is today.
For a deeper look at the opulence of the Habsburgs, join our
Schonbrunn Palace Tour
. Or, for a closer look at music in Vienna, consider our
Vienna Opera Tour
.
FAQ
What is a private tour?
Our private tours are limited exclusively to travelers in your party. They are designed to provide a learning experience that is completely tailored to you and your traveling companions. Private tours give you more flexibility with scheduling (you decide when the walk best fits in your trip), the ability to tailor your itinerary (we'll work to match the itinerary to the interests and dynamics of your group), and more personalized time with your guide.


What is a small group tour?
Our small group tours cover many of the same itineraries as our private tours, but they place you with other travelers in groups of 6 or less. They operate on a pre-scheduled calendar, and are designed to provide an opportunity to engage with and learn from other travelers.

Where do we meet? Where does it end?
The tour starts and ends within the First District. Your confirmation email will have the exact meeting point.


Do we go inside the venues?
Since this is an introductory tour, we'll see the exteriors of the buildings mentioned.


Can this walk be booked for other times of day? For example, in the late afternoon?
Yes, certainly! This walk can be booked on a private basis for any day, any time. In winter (November-February) it's better not to start later than 1:30-2:00 pm because it gets dark by 3:30-4:00 pm.
Where You'll Start
Tour Experts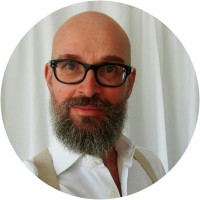 Swiss artist Gilles Gubelmann studied piano and dance at the Geneva Conservatory. He then worked for many years as an expert for arts and antiques in an important Swiss Auction House (Koller Auctions) where he was director of the Department of Antique Furniture and Decorative Arts. He realised a dream and moved to Venice where he started working as a painter and as an opera set and costume designer all over Europe, and also deepening his knowledge of art history and architecture. Settled now in Vienna, Gilles continues his artistic activities, works as a lecturer at the University of Music and Performing Arts and highly enjoys uncovering the rich cultural and artistic heritage of Vienna to curious travellers.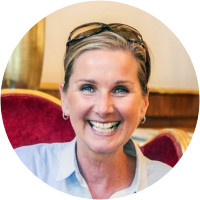 Alexandra Brauner is a Vienna-based art historian and psychological counsellor. With expertise in modern and contemporary art, architecture, design and human development, she leads bespoke tours in Vienna. Alexandra has been passionate about art and architecture since high school. She graduated with a Master of Art History from Vienna University, where she specialized in Viennese Architecture of the Eighteenth Century and Venetian Renaissance Painting between 1440 and 1580. Alexandra looks forward to showing you the many facets of her hometown in the walks Introduction to Vienna, Art Nouveau in Vienna and Crash Course of the Kunsthistorisches Museum.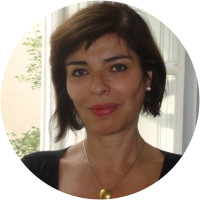 Piroska Mayer-Sebesteyén has been living in Vienna for over 20 years, after spending her childhood in Santiago de Chile and subsequently receiving a diploma in architecture in Barcelona from the Escuela Técnica Superior de Arquitectura Barcelona (ETSAB). Originally drawn to architecture because of a love of buildings and an interest in the different styles and functions they offer to people, she has been sharing her passion for Vienna's history and architecture with travelers for over 10 years. As a licensed Vienna guide, she enjoys opening up both Vienna's past and more recent modern history, especially using architecture and art history to discover how different artistic approaches and design concepts reflect the changing criteria that were important in different periods, depending on the historical, artistic, and sociological context of that time. She has a special interest in Viennese modern architecture, particularly Jugendstil, and counts visiting the Kunsthistorisches Museum and hiking in the Vienna Woods among her favorite things to do in her city.
Reviews can only be left by Context customers after they have completed a tour. For more information about our reviews, please see our FAQ.
Gilles is an excellent guide...he has diverse experience and very knowledgable in arts and history, and his passion for making history come alive gave us a memorable walking tour. Duration of 3 hours is perfect. His genteel nature and eloquent language was a joy to experience.
Jan. 3, 2020
Gilles was extremely knowledgeable and wove a great set of stories while we walked "through time" in the old city. He also handled all of our questions VERY well and wasn't afraid to change the tour on the fly to meet our interests.
Dec. 31, 2019
I filled this out yesterday but not sure it went through. Gilles does Context proud: he knows his material very well, presents an educated and sophisticated program and appearance, and is warm and enthusiastic. we learned a lot and saw lovely architecture. thank you!
Dec. 30, 2019