Tour Details
Tour Description
Vienna and music are inseparable. The passion for
music in Vienna
has guided and nurtured Western music since the 17th century, and has attracted some of the greatest musicians and composers that have ever lived to the city: Mozart, Beethoven, Haydn, and dozens upon dozens of others. On this Vienna Opera tour with a local historian, we'll visit sites associated with the major figures of music history, learning how music has shaped Viennese society and tracing the roots of beloved classical music traditions which are still practiced today.
Vienna Opera Tour - Genius and Mastery
We'll begin by tracing a course through the city's 1st District (also the site of our
Vienna Walking Tour
), stopping at some of the notable corners where famous musical residents spent time or left a mark. We'll marvel at the exterior of the State Opera, where many an aspiring young singer has dreamed of debuting. Just a few blocks away, we may stop at the Theater Museum, which houses a charming collection of set models and costumes, as well as the grand "Eroica Hall," named after Beethoven's
Third Symphony
.
Life's a Stage
As one of the most popular outlets for classical music in Vienna, this walk will also dive into opera, which Wagner conceived as
Gesamtkunstwerk
—"complete artwork." The fusion of music, drama, and visual arts, such as costumes and set design, have long made this tradition a central part of Vienna's musical history. During a visit to the Theater an der Wien, our guide will paint a picture of life in the theater, making reference to notable operatic works and peppering the walk with anecdotes drawn out of history and contemporary opera culture. Using art and architecture to help these stories come to life before us, we'll immerse ourselves in Imperial Vienna and the music that has long made it soar. (For more on the opulence of Imperial Vienna, try our
Schonbrunn Palace Tour
.)
Music Around Every Corner
Although music lovers will be enthralled, this walk is designed for any culturally curious person. Day to day, group to group, the walk will differ, depending on the interests of the participants as well as the intellectual and professional background of the guide. We may make stops at the Mozart House, seek out statues and monuments sprinkled throughout the city center, discuss the avant-garde composers of the Second Viennese School, or explore the history of the world-famous Vienna Philharmonic. No matter which route we take to weave past the haunts of Vienna's great composers, we'll come away with a deeper understanding of how musical arts and this refined city have become beautifully and irreversibly intertwined.
FAQ
Does your walk include the interior of the State Opera House?
No, this tour does not go inside of the Opera House due to guiding restrictions.
Where You'll Start
Tour Experts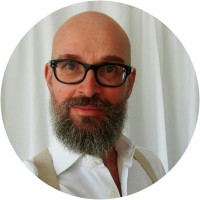 Swiss artist Gilles Gubelmann studied piano and dance at the Geneva Conservatory. He then worked for many years as an expert for arts and antiques in an important Swiss Auction House (Koller Auctions) where he was director of the Department of Antique Furniture and Decorative Arts. He realised a dream and moved to Venice where he started working as a painter and as an opera set and costume designer all over Europe, and also deepening his knowledge of art history and architecture. Settled now in Vienna, Gilles continues his artistic activities, works as a lecturer at the University of Music and Performing Arts and highly enjoys uncovering the rich cultural and artistic heritage of Vienna to curious travellers.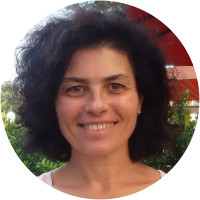 Bulgarian by birth, Marieta has lived in Vienna since childhood. She has a degree in Informatics and is a licensed guide for Vienna and all of Austria. After having worked in the IT business for over 20 years, she decided to dedicate herself to leading tours, and in particular to the transfer of knowledge about history, art, culture and the way of life to the visitors of Austria, mainly Vienna. Her area of specialty is Music in Vienna, Jewish Vienna, Vienna around 1900, and wine culture. Marieta focuses very much on continuous education on her specialties and actively deepens her knowledge by conducting independent research, attending lectures at various institutions like the Institute for Jewish history, exhibitions and museums in Vienna and abroad.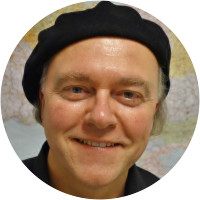 Reinhard studied literature, cultural science and pedagogy at the Universities of Salzburg, Graz and Vienna. His PhD thesis was about Henri Michaux and French post surrealistic literature and art, and he has published literary criticism articles in multiple scientific journals. Since 1986, Reinhard has been working in the field of cultural tourism and cultural pedagogy and has also taught as a lecturer at Graz University. His main research topic is Italian and European Renaissance, Baroque and the Fin-de-siècle. At present, he is working on a study about late Italian Renaissance and the Counter Reformation. His research activities have always been very stimulating for his practical and professional work as a cultural historian.
Reviews can only be left by Context customers after they have completed a tour. For more information about our reviews, please see our FAQ.
While the guide was extremely nice and very knowledgeable, the tour itself was not all that engaging. I thought we would actually be going into various historical sites within the city, especially the State Opera House and the Mozart House.
Jun. 19, 2022
Reinhard was remarkably knowledgeable. He gave us a great understanding of the depth of the musical culture of Vienna.
Oct. 15, 2019
The tour and the guide were super.
May. 18, 2019