Tour Details
Tour Description
Few other streets in the world display such a range of styles and personalities as Vienna's famous Ringstrasse, which was created in 1865 to replace the old city walls. On this Ringstrasse tour with a local historian, we'll look at this hallmark of Vienna's urban landscape through the eyes of the prominent, wealthy families who once lived here. As we wind along the street, stopping at striking venues and cafés along the way, we'll gaze up at the
Ringstrasse's palaces
and paint a picture of life in Vienna as its society accelerated towards the 20th century.
Ringstrasse Tour
Look closer at the Ringstrasse—beyond the genteel boulevards and sweeping buildings that line its walkways—and this roadway gives away hints about the breakdown of social boundaries across Europe during a key historical moment in the mid-19th century. On this walk we'll dive into that moment in Vienna's history—which, in turn, helps to contextualize so much about the next century and its wars.


Opulence and Elegance
Our journey starts at the magnificent Palais Coburg, which retains parts of the old city wall. The removal of the former city defenses paved the way for the palaces and promenades we see today, including this one, with its stunning façade of gleaming white columns.


We'll then take a look at notable buildings such as Palais Erzherzog Wilhelm, named for the eponymous archduke of the Habsburg dynasty; Palais Königswarter, the address of Emperor Franz Joseph's lover, Katharina Schratt; and Palais Todesco, where we'll discuss the importance of Jewish families in Vienna—an important theme throughout the walk. There may also be an opportunity to jump on one of Vienna's iconic trams to ride the entire length of the historical thoroughfare and watch the seemingly endless rows of grand buildings stream by.


An Era of Prosperity
At the end of our time together, we'll not only have a deeper appreciation of the singular structure and architecture of the Ringstrasse, but also the fascinating stories of the people who have inhabited it for the last century and a half. From society scandals to the development of the cityscape, this street gives us a snapshot of Vienna at one of its greatest peaks.
FAQ
What is a private tour?
Our private tours are limited exclusively to travelers in your party. They are designed to provide a learning experience that is completely tailored to you and your traveling companions. Private tours give you more flexibility with scheduling (you decide when the walk best fits in your trip), the ability to tailor your itinerary (we'll work to match the itinerary to the interests and dynamics of your group), and more personalized time with your guide.
Can this walk be booked for other times of day? For example, in the late afternoon?
Yes, certainly! This walk can be booked on a private basis for any day, any time. In winter (November-February) it's better not to start later than 1:30-2:00 pm because it gets dark by 3:30-4:00 pm.
Does this tour go inside any sites?
Our Ringstrasse tour is an entirely outdoors walking tour, so we will only look at the exteriors of the venues mentioned. If you would like to go inside one of Vienna's beautiful palaces, we recommend our
tour of Schönbrunn Palace
.
What if it's raining?
Tours operate rain or shine. The majority of this walk is outside, so please be prepared with either an umbrella or a hat/sunscreen.
Where You'll Start
Tour Experts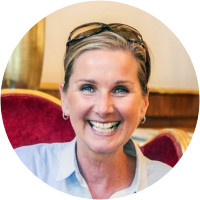 Alexandra Brauner is a Vienna-based art historian and psychological counsellor. With expertise in modern and contemporary art, architecture, design and human development, she leads bespoke tours in Vienna. Alexandra has been passionate about art and architecture since high school. She graduated with a Master of Art History from Vienna University, where she specialized in Viennese Architecture of the Eighteenth Century and Venetian Renaissance Painting between 1440 and 1580. Alexandra looks forward to showing you the many facets of her hometown in the walks Introduction to Vienna, Art Nouveau in Vienna and Crash Course of the Kunsthistorisches Museum.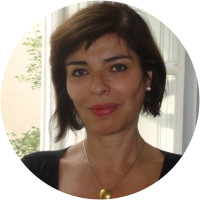 Piroska Mayer-Sebesteyén has been living in Vienna for over 20 years, after spending her childhood in Santiago de Chile and subsequently receiving a diploma in architecture in Barcelona from the Escuela Técnica Superior de Arquitectura Barcelona (ETSAB). Originally drawn to architecture because of a love of buildings and an interest in the different styles and functions they offer to people, she has been sharing her passion for Vienna's history and architecture with travelers for over 10 years. As a licensed Vienna guide, she enjoys opening up both Vienna's past and more recent modern history, especially using architecture and art history to discover how different artistic approaches and design concepts reflect the changing criteria that were important in different periods, depending on the historical, artistic, and sociological context of that time. She has a special interest in Viennese modern architecture, particularly Jugendstil, and counts visiting the Kunsthistorisches Museum and hiking in the Vienna Woods among her favorite things to do in her city.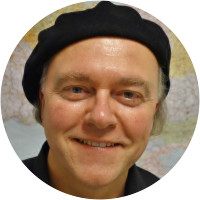 Reinhard studied literature, cultural science and pedagogy at the Universities of Salzburg, Graz and Vienna. His PhD thesis was about Henri Michaux and French post surrealistic literature and art, and he has published literary criticism articles in multiple scientific journals. Since 1986, Reinhard has been working in the field of cultural tourism and cultural pedagogy and has also taught as a lecturer at Graz University. His main research topic is Italian and European Renaissance, Baroque and the Fin-de-siècle. At present, he is working on a study about late Italian Renaissance and the Counter Reformation. His research activities have always been very stimulating for his practical and professional work as a cultural historian.
Reviews can only be left by Context customers after they have completed a tour. For more information about our reviews, please see our FAQ.
Your meeting point should be clearer..... instructions and address provided did not match the map so this created a little anxiety. Peter was excellent. Informative, well researched across many aspects of history. Loved the tour.
Dec. 31, 2019
Please give a sitting break halfway through.
Oct. 12, 2019
Alexa was extremely knowledgeable. It was very cold out and I think some of her stops were too long standing in a windy place. We started out for 20 mins standing outside of the fancy hotel (one with mosaic floor inside) getting an overview history of the Ringstrasse when this should have been done inside somewhere-- even the Marriott lobby would have been ok. She was delightful; unfortunately, the couple that joined my group completely hijacked the discussion a lot of the time. It was difficult for Alexa to take the lead graciously. At one time, the gentleman was lecturing me and the wife was lecturing Alexa. Maybe remind the guests that it is an opportunity for us to learn from the locals, not the other way around.
Dec. 23, 2018