Tour Details
Tour Description
Few other streets in the world display such a range of styles and personalities as Vienna's famous Ringstrasse, which was created in 1865 to replace the old city walls. On this Ringstrasse tour with a local historian, we'll look at this hallmark of Vienna's urban landscape through the eyes of the prominent, wealthy families who once lived here. As we wind along the street, stopping at striking venues and cafés along the way, we'll gaze up at the
Ringstrasse's palaces
and paint a picture of life in Vienna as its society accelerated towards the 20th century.
Ringstrasse Tour
Look closer at the Ringstrasse—beyond the genteel boulevards and sweeping buildings that line its walkways—and this roadway gives away hints about the breakdown of social boundaries across Europe during a key historical moment in the mid-19th century. On this walk we'll dive into that moment in Vienna's history—which, in turn, helps to contextualize so much about the next century and its wars.


Opulence and Elegance
Our journey starts at the magnificent Palais Coburg, which retains parts of the old city wall. The removal of the former city defenses paved the way for the palaces and promenades we see today, including this one, with its stunning façade of gleaming white columns.


We'll then take a look at notable buildings such as Palais Erzherzog Wilhelm, named for the eponymous archduke of the Habsburg dynasty; Palais Königswarter, the address of Emperor Franz Joseph's lover, Katharina Schratt; and Palais Todesco, where we'll discuss the importance of Jewish families in Vienna—an important theme throughout the walk. There may also be an opportunity to jump on one of Vienna's iconic trams to ride the entire length of the historical thoroughfare and watch the seemingly endless rows of grand buildings stream by.


An Era of Prosperity
At the end of our time together, we'll not only have a deeper appreciation of the singular structure and architecture of the Ringstrasse, but also the fascinating stories of the people who have inhabited it for the last century and a half. From society scandals to the development of the cityscape, this street gives us a snapshot of Vienna at one of its greatest peaks.
FAQ
What is a private tour?
Our private tours are limited exclusively to travelers in your party. They are designed to provide a learning experience that is completely tailored to you and your traveling companions. Private tours give you more flexibility with scheduling (you decide when the walk best fits in your trip), the ability to tailor your itinerary (we'll work to match the itinerary to the interests and dynamics of your group), and more personalized time with your guide.
Does this tour go inside any sites?
Our Ringstrasse tour is an entirely outdoors walking tour, so we will only look at the exteriors of the venues mentioned. If you would like to go inside one of Vienna's beautiful palaces, we recommend our
tour of Schönbrunn Palace
.
What if it's raining?
Tours operate rain or shine. The majority of this walk is outside, so please be prepared with either an umbrella or a hat/sunscreen.
Where You'll Start
Tour Experts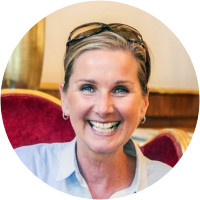 Alexandra Brauner is a Vienna-based art historian and psychological counsellor. With expertise in modern and contemporary art, architecture, design and human development, she leads bespoke tours in Vienna. Alexandra has been passionate about art and architecture since high school. She graduated with a Master of Art History from Vienna University, where she specialized in Viennese Architecture of the Eighteenth Century and Venetian Renaissance Painting between 1440 and 1580. Alexandra looks forward to showing you the many facets of her hometown in the walks Introduction to Vienna, Art Nouveau in Vienna and Crash Course of the Kunsthistorisches Museum.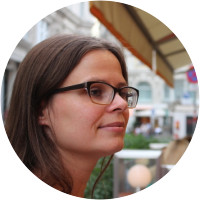 Marlene Possnitz was born in Graz, Austria and moved to Vienna to attend university, where she pursued interests in cultural studies, translation, and several European languages. She graduated in Comparative Literature and Scandinavian Studies in 2012 and subsequently worked in tourism management and operations across Scandinavia. Since then, she has been inspired to share her deep cultural knowledge of Austria and Vienna with visitors to the city and completed intensive training to become qualified as a licensed Austria Guide, with a specialty for Vienna's landscape of museums and institutions.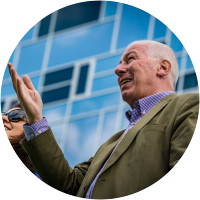 Peter was born in Vienna and grew up in the 3rd District, at that time British occupation zone after WW II. His school years were spent in Krems, the gateway to the Wachau Valley, and he graduated at the local Piaristengymnasium before studying law at the University of Vienna. Immediately after University, Peter started his own business as an art and antique dealer and gallery owner. The gallery was located in Krems and specialized in applied arts (in particular for Austrian silver and porcelain from the 17th - 19th centuries) and Austrian paintings from the 19th and 20th centuries. He participated for many years as an exhibitor in the prestigious Austrian Art Fairs in Vienna and Salzburg. 25 years in the arts and cultural sector have been followed by years as an entrepreneur in Vienna in the field of financial consulting and communication training. Now he is back to his old love - the world of art and culture, and is very pleased to be able to inspire all of his guests and friends with his passion for the finer things in life.
Reviews can only be left by Context customers after they have completed a tour. For more information about our reviews, please see our FAQ.
Katharina is an exceptional guide and takes you back in time with ease. We had questions about many things Vienna, politics and art and she answered all of them with ease and accuracy. Very personable and would recommend her highly!
Dec. 5, 2022
Robert provided an interesting foot tour of the Ringstrasse woven into Austria-Hungarian history. He pointed out physical remnants of the city wall and then explained and pointed out the many private "palaces" and Hapsburg palaces and properties. We were interested in Jewish history of Vienna. Robert explained and pointed out "palaces" and their connection to Jewish participation in the political and civil life of Vienna and Austria.
Jul. 19, 2022
Your meeting point should be clearer..... instructions and address provided did not match the map so this created a little anxiety. Peter was excellent. Informative, well researched across many aspects of history. Loved the tour.
Dec. 31, 2019