Tour Details
Tour Description
For most of his life, Sigmund Freud called Vienna home. His work in the field of psychotherapy remains highly influential across a range of philosophies and disciplines, and his legacy was so significant that Vienna even became known as the "City of Dreams" for a time. During this 2.5-hour walking tour of Vienna we'll dive deep into Freud and his time, seeking out the places where Freud lived and worked. Along the way we'll paint a portrait of early 20th-century Vienna. (For a more art focused look at this period check out our
Vienna Architecture Tour
.)
Freud Walking Tour
Our time together will begin with a biographical sketch of this fascinating and innovative man. We'll travel from his family's immigration to Austria when he was just a boy, through his studies and eventual lecturing at the University of Vienna, up to the height of his career, when the Nazis came to power—marking the beginning of the end of his illustrious time in Vienna. As a Jew, Freud was not untouched by the anti-semitism that bubbled up as European politics became increasingly heated in the 1930s, chasing his family to eventually flee to London in 1938. For many of Austria's Jews, however, such an escape was not possible. We'll spend time discussing the trauma that so many Austrian citizens suffered during World War II and the attempts afterwards to come to terms with this dark period of history—a process which continues to this day.


"Our docent did a fantastic job at bringing Freud's world alive! As a practicing psychotherapist, I had learned a lot about Freud's theories in school, but little about how his familial and social worlds had affected his theoretical development. Our docent gave rich details about the chronology of Freud's life as we saw the places he worked, lived, trained, and taught at throughout the city. This tour was definitely one of the highlights of my time spent in Vienna."
Freud House
Our walk proper starts at the Sigmund Freud Museum, the city center apartment where Freud lived and worked for 47 years. Here, surrounded by walls steeped in stories, we'll consider the history of psychoanalysis and stand in the waiting room that Freud's patients once occupied. From there, we'll visit the campus of the Vienna General Hospital, where Freud began his career. Passing by the Narrenturm—a looming 18th-century insane asylum and the first building created uniquely for accommodating mental patients—our narrative will contextualize the history and development of attitudes towards mental illness.
Neighborhood Haunts
After a stroll through Sigmund Freud Park, we'll finish up our walking tour at Cafe Landtmann, one of Freud's frequented local spots and a hub for turn-of-the-century intellectualism. When we finally part ways, we'll have a better sense of the complexities of Freud's personal and working life and how his influence is still intertwined with Vienna's sense of identity today.


Where You'll Start
Tour Experts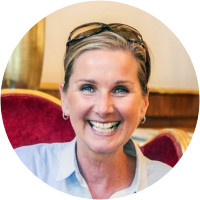 Alexandra Brauner is a Vienna-based art historian and psychological counsellor. With expertise in modern and contemporary art, architecture, design and human development, she leads bespoke tours in Vienna. Alexandra has been passionate about art and architecture since high school. She graduated with a Master of Art History from Vienna University, where she specialized in Viennese Architecture of the Eighteenth Century and Venetian Renaissance Painting between 1440 and 1580. Alexandra looks forward to showing you the many facets of her hometown in the walks Introduction to Vienna, Art Nouveau in Vienna and Crash Course of the Kunsthistorisches Museum.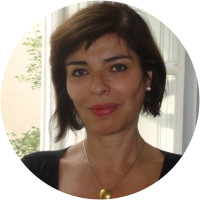 Piroska Mayer-Sebesteyén has been living in Vienna for over 20 years, after spending her childhood in Santiago de Chile and subsequently receiving a diploma in architecture in Barcelona from the Escuela Técnica Superior de Arquitectura Barcelona (ETSAB). Originally drawn to architecture because of a love of buildings and an interest in the different styles and functions they offer to people, she has been sharing her passion for Vienna's history and architecture with travelers for over 10 years. As a licensed Vienna guide, she enjoys opening up both Vienna's past and more recent modern history, especially using architecture and art history to discover how different artistic approaches and design concepts reflect the changing criteria that were important in different periods, depending on the historical, artistic, and sociological context of that time. She has a special interest in Viennese modern architecture, particularly Jugendstil, and counts visiting the Kunsthistorisches Museum and hiking in the Vienna Woods among her favorite things to do in her city.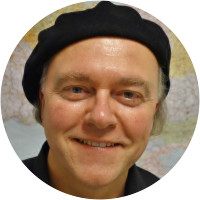 Reinhard studied literature, cultural science and pedagogy at the Universities of Salzburg, Graz and Vienna. His PhD thesis was about Henri Michaux and French post surrealistic literature and art, and he has published literary criticism articles in multiple scientific journals. Since 1986, Reinhard has been working in the field of cultural tourism and cultural pedagogy and has also taught as a lecturer at Graz University. His main research topic is Italian and European Renaissance, Baroque and the Fin-de-siècle. At present, he is working on a study about late Italian Renaissance and the Counter Reformation. His research activities have always been very stimulating for his practical and professional work as a cultural historian.
Reviews can only be left by Context customers after they have completed a tour. For more information about our reviews, please see our FAQ.
Alexa was very nice and extremely knowledgeable about Freud. My wife was very impressed and she is a neuropsychologist. Thanks!
Oct. 6, 2022
Reinhard gave us a great overview of Freud and the academy as it existed in Vienna in his time.
Oct. 15, 2019
Fascinating. I learned a lot about Freud and how his life view developed. Reinhard was excellent.
Sep. 7, 2019