Tour Details
Tour Description
On this Jewish Vienna walking tour, we'll peel back the layers of history that lay thick over the city's first district, the Inner City, and second district, Leopoldstadt. We'll walk a constellation of both famous and hidden spots, including the City Temple, Holocaust Memorial, the former site of the Leopoldstädter Temple, and neighborhoods of notable Jewish residents like Theodor Herzl. Together, we'll discover how the streets themselves have been the hosts to many different eras of Jewish history.
Jewish Vienna Walking Tour
Jews in Vienna were integrated in the city and at times forced apart from it; here they flourished and suffered. For centuries, Vienna's Jews have been among the influential actors in the dramatic narrative of the city, firmly at the forefront of art, science, and music in Vienna. (For more focus on the music of Vienna, join our Vienna Opera Tour.) On this walk, we'll dig into tough topics of anti-semitism, class division, and expulsion. But we'll also sneak a bite at a Jewish kosher bakery and let ourselves be captivated by stories of human resilience. First and foremost, the walk focuses on Jewish life and the contribution of the Jewish community of Vienna, both then and now. Austrian psychiatrist and Holocaust survivor Viktor Frankl wrote extensively of the "striving to find meaning in one's life"—with the layers of the past still so tangible, we'll use our time together to consider what this sentiment means for Vienna and its Jews today.
Visit the Vienna Holocaust Memorial
We'll begin deep in Vienna's first district in front of the City Temple, the only remaining 19th-century synagogue. Here we'll set the stage for the themes of our walk: the deep relationship of Vienna to its Jewish community, the story of their tragic losses, and their meaningful return.


Questions about visiting the interior of the synagogue? It's possible as an upgrade to your private tour. More information in the FAQ.
Thereafter, we'll make our way to the stark Holocaust Memorial at Judenplatz, initiated by Simon Wiesenthal. Like many other European countries, Austria still bears the recent scars of war and genocide—however, we can gain a deeper understanding of the country by experiencing how they memorialize those events in public spaces today.
Following the Way of Memory
Our exploration continues on the other side of the Danube canal, in the second district at the memorial site of the destroyed Leopoldstädter Temple, now marked by four white columns rising into the sky. From here, we'll wind through the second district, taking in the beautiful Jugendstil architecture of the Jewish Theater, the sites of the destroyed synagogues of both the Ashkenazi and Sephardic communities, and the gathering point for Nazi deportations.


We'll also stop frequently to hear stories of some of the members of the Jewish community who once walked these same streets and whose names are known around the world today: Sigmund Freud, Viktor Frankl, Theodor Herzl, and others. As we circle towards the river again, we'll look back at the first district and Vienna's Inner City, tantalizingly close across the Danube canal. Here, we'll experience firsthand the geographical division that has always underscored both the integration and separation of Jews in Vienna.
FAQ
What is a private tour?
Our private tours are limited exclusively to travelers in your party. They are designed to provide a learning experience that is completely tailored to you and your traveling companions. Private tours give you more flexibility with scheduling (you decide when the walk best fits in your trip), the ability to tailor your itinerary (we'll work to match the itinerary to the interests and dynamics of your group), and more personalized time with your guide.


What is a small group tour?
Our small group tours cover many of the same itineraries as our private tours, but they place you with other travelers in groups of 6 or less. They operate on a pre-scheduled calendar, and are designed to provide an opportunity to engage with and learn from other travelers. Most of our small group tours require at least three (3) participants to run, although there is some variation from walk to walk. However, there is some variation from walk to walk. As you sign up for a tentative walk we display the minimum number required in order to confirm.


Does this walk include the interior of the City Temple (Stadttempel, the main synagogue)?
The synagogue does not allow external visitors except on their own guided tours, which happen at restricted times. If you would like to add this as an upgrade to your Jewish Vienna walk with Context, please contact us regarding a custom extension.

Do we visit the Jewish Museum on this tour?
The Jewish Museum is not part of our standard Jewish Vienna tour, however, if you would like to include a visit on your tour, please contact us regarding as custom extension.


Visitors can also contact the synagogue independently and sign up for an interior visit. Further information can be found
here
.
Where You'll Start
Tour Experts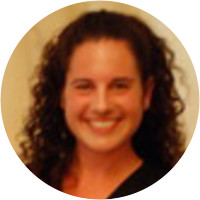 Lisa
Lisa completed her PhD in art history at UC Berkeley with a specialization in the Italian Renaissance. She has been a lecturer at UC Berkeley and UC Santa Cruz, as well as several other Bay Area institutions, and is on the faculty for study abroad programs in Florence and Vienna. She has taught numerous surveys of western and early modern art, as well as specialized classes on topics including art and politics, representations of war, gender and sexuality, the history of museums, and a range of Renaissance subjects. She also has a lifelong personal interest in Jewish history and Holocaust studies.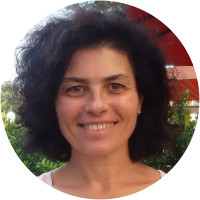 Marieta
Bulgarian by birth, Marieta has lived in Vienna since childhood. She has a degree in Informatics and is a licensed guide for Vienna and all of Austria. After having worked in the IT business for over 20 years, she decided to dedicate herself to leading tours, and in particular to the transfer of knowledge about history, art, culture and the way of life to the visitors of Austria, mainly Vienna. Her area of specialty is Music in Vienna, Jewish Vienna, Vienna around 1900, and wine culture. Marieta focuses very much on continuous education on her specialties and actively deepens her knowledge by conducting independent research, attending lectures at various institutions like the Institute for Jewish history, exhibitions and museums in Vienna and abroad.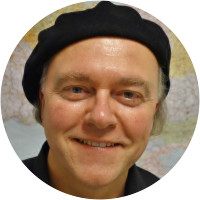 Reinhard
Reinhard studied literature, cultural science and pedagogy at the Universities of Salzburg, Graz and Vienna. His PhD thesis was about Henri Michaux and French post surrealistic literature and art, and he has published literary criticism articles in multiple scientific journals. Since 1986, Reinhard has been working in the field of cultural tourism and cultural pedagogy and has also taught as a lecturer at Graz University. His main research topic is Italian and European Renaissance, Baroque and the Fin-de-siècle. At present, he is working on a study about late Italian Renaissance and the Counter Reformation. His research activities have always been very stimulating for his practical and professional work as a cultural historian.
Reviews can only be left by Context customers after they have completed a tour. For more information about our reviews, please see our FAQ.
We had to leave early which wasn't Stephan's fault. He was well informed and very nice
Nov. 11, 2019
He is a professor and We felt the information was given like a lecture. He know the history but was not knowledgeable of the Jewish traditions. This was an expensive tour that did not live up to as it was represented.
Oct. 22, 2019
I was disappointed with our guide because all he did was lecture about the history and showed us diagrams on his iPad but we never got to go into buildings except for one Museum and no Synagogues which was important to us. Seems like all we did was stand outside and listen to his lectures. Very disappointed.
Sep. 20, 2019