Venues

Potsdamer Platz, Memorial to the Murdered Jews of Europe, and Brandenburg Gate
Lecture Details
Photos & Highlights
Presented by the same world-class experts as our walking tours, Context Lectures highlight must-see attractions, reveal hidden landmarks, and explore the best things to do during your trip so you don't miss a thing.
Lecture Description
The last century of Berlin's history is truly dizzying. The capital of the doomed German Empire was in a state of near civil war following the abdication of Kaiser Wilhelm II, and the 1920s would see Berlin emerge as the European capital of LGBTIQ nightlife and experimental art - yet would also be characterized by the hyperinflation and political chaos that propelled Hitler to power in 1933. By the end of World War II, Berlin was barely intact, and the linens had hardly been washed after the Potsdam Conference before the tenuous marriage of convenience between the wartime Allies ended in disaster. By 1961, West Berlin was encircled by the Wall whose scar runs through the city to this day. And yet, following the Cold War, Berlin has regenerated itself once more: into one of the most vibrant and exciting metropolises in the world.
Meet Your Expert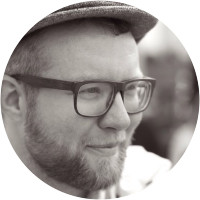 Finn grew up in Northern Ireland before moving to England to study and later teach in the department of Film and Literature at the University of Warwick. He completed his doctoral study on German folklore and popular cinema in 2012, and has published extensively in the fields of Film Studies and Gender Studies. Since 2008, he has been living and guiding in Berlin. He now works as a historical advisor for television and film productions set in Berlin, particularly during the Weimar era or Third Reich. He is a journalist for the 'Siegessauele', Europe's foremost Queer magazine, and organises events at Berlin's English-language bookstore 'Another Country'. Finn works for Berlin's Schwules Museum as a guide and curator. He is currently Professor of Gender and Sexuality Studies at the Council on International Educational Exchange.
During this lecture, participants will receive a crash course in Berlin's most beloved boroughs: Mitte (downtown, where the classic sites are to be found); Charlottenburg (the genteel leisure quarter); Prenzlauer Berg (a once-dilapidated and now delightful neighborhood in East Berlin); Schoeneberg (the Gay quarter replete with galleries and antique stores); and Kreuzberg (the ever-gentrifying Turkish quarter). We will learn about how Napoleon stole Berlin's most famous statue, the Quadriga atop the Brandenburg Gate; where Marlene Dietrich grew up; how JFK made a legendary grammatical slip, and an awful lot more. Our guide will provide an overview of the must-sees, which of Berlin's 170 museums shouldn't be missed, and how to eat, drink and interact as the locals do. Whether you are planning a trip here, or are simply fascinated by Berlin, this talk is sure to enlighten you.


Led by an expert on German history, adoptive Berliner, and city guide since 2008, Dr. Finn Ballard, this lecture will help you master this enormous (and enormously complex) city. Designed to inform curiosity as well as future travels, participants will come away with an increased understanding of the European capital of the 20th century.
How do I access the lecture?
Once you complete your purchase, you will receive an email with a link to stream the lecture on the Context Travel website. You can also access your past purchases anytime under
My Orders
. Please ensure you are logged into your account to open the streaming page. 
Is closed captioning (i.e. subtitles) available?
Yes! All of our lectures have the option to turn on closed captioning should you have difficulty hearing the expert.
How long does each event last?
Our recorded lectures typically run for 60 minutes.
How can I share this lecture with friends or family?
You are welcome to watch together with friends or family but each person viewing on their own device will need to purchase the lecture individually.
How long does my access to the lecture last?
Once you purchase a lecture, you are welcome to view it as many times as you like and your access does not expire.
What is your cancellation and refund policy?
Sales for recorded lectures are final upon purchase. Please contact us at
digital@contexttravel.com
if you have any questions or concerns about your purchase.
Can I purchase a gift card for a friend who is traveling?
Absolutely! Gift cards can be
purchased here
. Gift cards are good for 365 days from the date of purchase.
Reviews can only be left by Context customers after they have completed a tour. For more information about our reviews, please see our FAQ.
Well, I am a huge fan of Finn Ballard in his live lectures and now in this pre-recorded one, he has not disappointed. This was a very comprehensive look at Berlin, which I found so interesting, but even more than the material he introduced, what is so lovely about Finn is his warm, engaging, friendly demeanour which definitely draws me in. Thank you Finn, for this enjoyable introduction to Berlin! Hope to see you there next summer. Linda Montgomery
Sep. 27, 2023
I have been contemplating a trip to Berlin and found Finn's lecture very helpful, including both the broad overview as well as some very specific information that will make planning both better and easier. And this was my first experience of his lectures, it won't be the last. He is engaging and informative, very accessible. Highly recommend, confirmed that Berlin is definitely a place we will visit and would definitely tour with Finn as well.
Mar. 6, 2023
This was an excellent overview of Berlin which will help me in planning my upcoming trip there. Dr. Ballard is very knowledgeable about the city. He delivers the material in a personable, easy-going manner.
Dec. 3, 2022