Venues

Colosseum and Roman Forum & Palatine Hill
Lecture Details
Photos & Highlights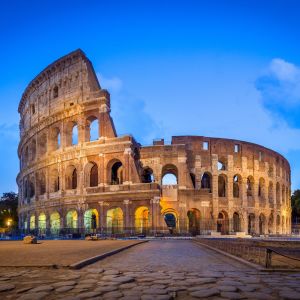 Presented by the same world-class experts as our walking tours, Context Lectures highlight must-see attractions, reveal hidden landmarks, and explore the best things to do during your trip so you don't miss a thing.
Lecture Description
The Forum, Rome's earliest city center, contains paving, buildings, and cultural artifacts from as early as the 7th Century BCE. It has been crafted to express the grand pageant of an empire in continual transformation through military conquest abroad. The Colosseum, which marks the finale of the urban sequence of the Forum, is the fabled 1st Century gladiatorial amphitheater built by the Flavian Dynasty to entertain, intimidate, and flatter the Roman people for over five centuries.
Meet Your Expert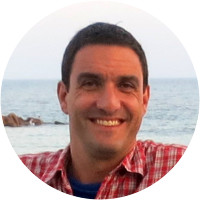 Andrew, a New York City native, is a LEED-accredited architect who came to Rome as a Fellow of the American Academy. He holds a Masters in Architecture from Columbia University and a B.A. from Duke University. Here in Rome, he currently teaches architecture and researches ecology and urbanism in support of sustainable design projects such as his "Green Piazza" proposal for Rome. He has a varied background in design and historic preservation, which includes masonry conservation of landmark buildings in New York City as well as retail design for Whole Foods Market. Earlier in his career, he has even worked as a theater director and as a design manager for Japanese dance troupes touring in North America and Europe.
In this lecture, we will examine the Roman Forum and its major sites, paying particular attention to the Colosseum, its extraordinary and cutting-edge architectural features, and its role as Italy's unofficial logo. Rome-based architect and guide Andrew Kranis will blend historic knowledge of the extraordinary achievements and exploits of the builders of Ancient Rome with a virtual visit to the contemporary Italian Capital, employing videos of his journey by bicycle and on foot through the city, along with live navigation using Google Maps. 

Led by an expert in Roman history and architecture, Andrew Kranis, this lecture will discuss the Roman Forum and the Colosseum. Designed to inform curiosity as well as future travels, participants will come away with an increased understanding of why the Roman Forum and Colosseum are among the most visited places in the world.
How do I access the lecture?
Once you complete your purchase, you will receive an email with a link to stream the lecture on the Context Travel website. You can also access your past purchases anytime under
My Orders
. Please ensure you are logged into your account to open the streaming page. 
Is closed captioning (i.e. subtitles) available?
Yes! All of our lectures have the option to turn on closed captioning should you have difficulty hearing the expert.
How long does each event last?
Our recorded lectures typically run for 60 minutes.
How can I share this lecture with friends or family?
You are welcome to watch together with friends or family but each person viewing on their own device will need to purchase the lecture individually.
How long does my access to the lecture last?
Once you purchase a lecture, you are welcome to view it as many times as you like and your access does not expire.
What is your cancellation and refund policy?
Sales for recorded lectures are final upon purchase. Please contact us at
digital@contexttravel.com
if you have any questions or concerns about your purchase.
Can I purchase a gift card for a friend who is traveling?
Absolutely! Gift cards can be
purchased here
. Gift cards are good for 365 days from the date of purchase.