Tour Details
Tour Description
If you're after an exclusive pirate tour of Rome's most spectacular highlights and architectural masterpieces, this is the tour for you. We've curated a special itinerary for those intrigued by Rome's most renowned sites. In the company of a local expert, we'll enjoy and take our time exploring the majestic Colosseum, Roman Forum, Palatine Hill and other fascinating famous and offbeat ancient roman sites. From the ancient Theatre of Marcellus to the Pantheon to the mighty colosseum, this private tour is a wonderful experience for those looking to explore Rome's greatest sites.
Sites Visited
Colosseum
Palatine Hill
Roman Forum
Pantheon
Portico D'ottavia (exterior)
Largo di Torre Argentina
Mausoleo di Augusto (exterior)
Teatro di Marcello (exterior)
Included
8-hour private tour with Ph.D. or MA-level historian
Skip-the-line tickets to the Colosseum, Palatine Hill, and Roman Forum
Morning coffee
Itinerary Details
Your day of exploration begins with meeting your expert archaeologist with a welcome to your Roman adventure and introductions. You will be guided through an in-depth exploration of Rome after the death of Julius Caesar in 44 BCE. We'll look closely at this pivotal historical period, and how, under the influence of the first emperors, Rome quickly became one of the most powerful capitals of the ancient world. Along the way of this expedition, we will visit some of the most important monuments of ancient Rome, including the Pantheon, the Theatre of Marcellus, and Largo Argentina.
After a fascinating morning fueled with some of Italy's excellent coffee, we'll take a small break from our archaeological adventure for a delicious local lunch. After lunch, we'll skip the line of the Colosseum and head within to discuss topics ranging from Roman public decadence, ancient Roman engineering, and the Gladiatorial fights and wild beats that went with them.
Leaving the impressive amphitheater behind, we can head towards Palatine Hill where you will learn the legend of Rome's founding in 753 B.C. by Romulus. We will stop for an afternoon coffee or gelato while we walk down to the Roman Forum, strolling past the major sites that crowded ancient Rome.
At the end of our full-day archaeological explorations viewing the city's most famous sites, you will come away with a deep and fascinating historical understanding of ancient Rome.
Please note: tour may be reversed depending on Colosseum ticket availability. Interested in a full-day art orientation tour? Check out our
Full-Day Rome Art Tour
.
FAQ
For more information about Context tours, please visit
our FAQs
.
Book with confidence — see Context's flexible cancellation policy
here
.
Where do we meet? Where does the tour end?
We meet at Antico Caffè del Teatro Marcello, and end our tour at the Forum Romanum. Your confirmation email will have the exact meeting point details along with a map, and a 24-hour phone number for any last-minute issues.
Can this tour be done in reverse?
Yes, as long as morning Colosseum tickets can be secured, we can do this tour in reverse with a meeting point at Oppio Caffe.
Is this tour suitable for children and/or clients with mobility challenges?
Yes. We can adapt the itinerary based on the ages, needs, and interests of travelers in your party.
What is included in the itinerary?
Rome private guide itineraries include the cost of your time with your expert and include museum or monument entrance tickets. Lunch and refreshments are at your expense. Accommodation is not included. We will purchase the tickets ahead of time. Adult tickets are pre-purchased for this tour regardless of participant age.
What is the dress code inside the Pantheon?
The Pantheon is considered a holy place. Men should wear slacks, and women should wear slacks or skirts below the knee. Shoulders must also be covered, so bring something to cover them. Shorts above the knee are not allowed.
Can Roma Passes be used?
We don't accept Roma Pass; holders have to wait in a different line and won't be able to access priority tickets, so they cannot be used on this tour.

Do you reserve headsets for this tour?
Depending on your group size, we may be required by the venue to order headsets in which case you'll see a "Headset Fee" added to your order. If you would like to guarantee headsets for your tour regardless of your group size, please email us and we'll be happy to get them reserved for you.
Where You'll Start
Tour Experts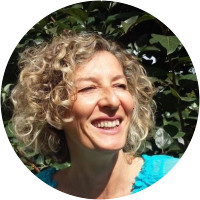 Cecilia is an art historian and a native Roman with a Master's degree in Medieval and Renaissance art from the Sapienza University of Rome. Although her specialty is painting and decorative arts, she has a broad knowledge of the history of Rome and a personal passion for ancient history, which she shares on many antiquity-themed itineraries. Cecilia has worked actively in the past as a lecturer, teacher, and curator of exhibitions. She had been a staff member of the didactive service of the Vatican Museums, the Galleria Doria Pamphili and the Galleria Colonna where she still frequently consults. As a licensed guide for Rome and Florence and with a specialized teaching degree, she has more than 20 years of experience in leading highly-qualified tours.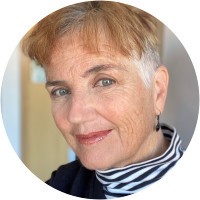 Liz, a native of San Francisco, California holds degrees in architecture from the University of California at Berkeley and Università degli studi "La Sapienza", Rome. She specialized in restoration and urban design. Her restoration projects have brought her to work in direct contact with the rich historical layers of Rome and Italy. She has been leading study walks for Context Rome since its beginning and has lived in Rome since 1988 practicing architecture, researching design and lecturing at university study abroad programs.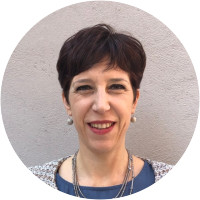 Sara is an art historian with doctoral degrees in Medieval and Modern Art History and Classical Antiquities. She is the author of a book, published by the Accademia dei Lincei, on the antiquities collection of Pope Julius II and has written various articles in important scholarly journals on the history of Renaissance and Baroque collections. More recently, she had published a book on some of the most famous paintings of Caravaggio in Rome which introduces a new interpretation of the works, based on philological data, and which is changing the way we look at this artist. For many years, she has combined her philological research with her work as a university instructor, museum educator and professional tourist guide.
Reviews can only be left by Context customers after they have completed a tour. For more information about our reviews, please see our FAQ.
Dony was incredible. So knowledgeable and friendly. It was a seamless experience.
Jun. 27, 2022
Vittorio was fantastic. He toured my wife and her sister and I around ancient Rome. He made it come alive for all three of us, each at our own level and each according to our interests. He was so knowledgeable and connected the story of ancient Rome to Rome in the Middle Ages, Renaissance, Mussolini's time and even today. He pointed out small seemingly insignificant things and showed how they revealed something very significant about the story of Roman civilization and the west. All three of us had a fantastic time.
Jun. 20, 2022
What a tremendous tour with one of the most knowledgeable tour guards we have ever had the pleasure to walk with! Simona's knowledge of the ancient civilization, archaeology and architecture made for a fun and enlightening tour that we shall never forget. Highly recommended and we will treasure our time spent enjoying the city!
May. 22, 2022