Tour Details
Tour Description
Intrigued by the archaeological splendor of Rome? We've drafted a special itinerary for those looking for a deep-dive into Rome's most renowned (and offbeat) sites highlighting its archeological might. In the company of a local expert, we'll take our time exploring the majestic Colosseum, Roman Forum, and Palatine Hill and other fascinating Ancient Roman sites. From the Ancient Theater of Marcellus to the Pantheon to the mighty Colosseum, this tour is a wonderful introduction for those looking to explore Rome through an archaeological lens.
Sites Visited
Colosseum
Palatine Hill
Roman Forum
Pantheon
Portico D'ottavia (exterior)
Largo di Torre Argentina
Mausoleo di Augusto (exterior)
Teatro di Marcello (exterior)
Included
8 hours with a PhD or MA-level historian
Skip-the-line Colosseum/Palatine Hill/Roman Forum ticket
Morning coffee
Itinerary Details
In the morning, we'll join an expert archaeologist for an in-depth exploration of Rome after the death of Julius Caesar in 44 BCE. We will look closely at this period and how, under the influence of the first emperors, Rome quickly became one of the greatest capitals of the ancient world. Along the way, we will visit some of the most important monuments of ancient Rome, including the Pantheon, the Theater of Marcellus, and Largo Argentina.


After a morning well-spent and fueled on some coffee, we'll take a small break from our archaeological adventure for a local lunch. After lunch, we'll skip the line of the Colosseum and head within to discuss topics ranging from Roman public decadence, ancient Roman engineering, and Gladiatorial fights, and all the pomp, circumstance, (and wild beasts) that went with them. Leaving this impressive amphitheater behind, we may head in the direction of the Palatine Hill as we discuss the legend of Rome's founding in 753 B.C. by Romulus and the splendor of imperial palaces that once dotted the hill. From here, we will walk down to the Roman Forum, strolling past the major sites that crowded ancient Rome, such as the Senate House (the Curia) and the basilicas, temples, and triumphal arches around the Forum Square.


At the end of our full-day archaeological itinerary, we will have stitched together an Ancient Roman historical narrative, the relationship between the modern city and its history, and viewed sites relevant to the cutting edge of Roman archaeology. After having ventured together across the city to sites relevant to the archaeological identity of Rome, our full-day tour will leave us with a greater appreciation of what there is to offer.

Please note: tour may be reversed depending on Colosseum ticket availability.


FAQ
What is a private tour?
Our private tours are limited exclusively to travelers in your party. They are designed to provide a learning experience that is completely tailored to you and your traveling companions. Private tours give you more flexibility with scheduling (you decide when the walk best fits in your trip), the ability to tailor your itinerary (we'll work to match the itinerary to the interests and dynamics of your group), and more personalized time with your guide.

What is the dress code inside the Pantheon?
The Pantheon is considered a holy place. Men should wear slacks, and women should wear slacks or skirts below the knee. Shoulders must also be covered. If you are intent on wearing spaghetti straps or a halter-top, bring a shawl and expect to keep it around you. Shorts above the knee are not allowed. These rules may seem unduly strict, but remember, the Pantheon is also a church so the same dress code standards apply.

Does this tour require tickets?
Yes. We will purchase the tickets ahead of time. Adult tickets are pre-purchased for this tour regardless of participant age.


If children under 18 qualify for free tickets, why am I required to purchase a ticket for my child?
While children may enter for free, they are required to stand in the general entrance line if they do so. In order to save time and expedite the walk, we purchase skip-the-line tickets so they may enter as quickly as possible. This avoids the long queue to verify children's ages.
I have purchased the Roma Pass, can I use it on my Context walks?
No. Roma Pass holders have to wait in the long line for the non-reserved public entrance to the Colosseum. In order to save time and expedite the walk, we purchase skip-the-line tickets so you may enter as quickly as possible.
Where You'll Start
Tour Experts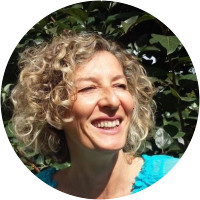 Cecilia is an art historian and a native Roman with a Master's degree in Medieval and Renaissance art from the Sapienza University of Rome. Although her specialty is painting and decorative arts, she has a broad knowledge of the history of Rome and a personal passion for ancient history, which she shares on many antiquity-themed itineraries. Cecilia has worked actively in the past as a lecturer, teacher, and curator of exhibitions. She had been a staff member of the didactive service of the Vatican Museums, the Galleria Doria Pamphili and the Galleria Colonna where she still frequently consults. As a licensed guide for Rome and Florence and with a specialized teaching degree, she has more than 20 years of experience in leading highly-qualified tours.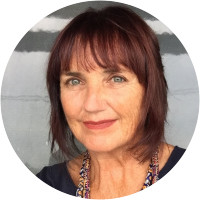 Liz, a native of San Francisco, California holds degrees in architecture from the University of California at Berkeley and Università degli studi "La Sapienza", Rome. She specialized in restoration and urban design. Her restoration projects have brought her to work in direct contact with the rich historical layers of Rome and Italy. She has been leading study walks for Context Rome since its beginning and has lived in Rome since 1988 practicing architecture, researching design and lecturing at university study abroad programs.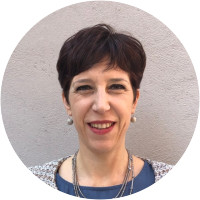 Sara is an art historian with doctoral degrees in Medieval and Modern Art History and Classical Antiquities. She is the author of a book, published by the Accademia dei Lincei, on the antiquities collection of Pope Julius II and has written various articles in important scholarly journals on the history of Renaissance and Baroque collections. More recently, she had published a book on some of the most famous paintings of Caravaggio in Rome which introduces a new interpretation of the works, based on philological data, and which is changing the way we look at this artist. For many years, she has combined her philological research with her work as a university instructor, museum educator and professional tourist guide.
Reviews can only be left by Context customers after they have completed a tour. For more information about our reviews, please see our FAQ.
While each tour has been wonderful, Dimosthenis took our experience to a new level of knowledge and perspective. He clearly loves Rome and knows so much about the history. Dimosthenis answered all our questions with thoughtfulness and left us all with a sense of curiosity to learn more. Dimosthenis is a stellar guide with his knowledge, perspective, and friendliness. An engaging experience! Our sons left inspired, as we did.
Dec. 25, 2021
Very informative and very knowledgeable. Easy to work with and made for a very enjoyable day
Aug. 6, 2021