Tour Details
Tour Description
Interested in a full-day art immersion in Rome? We've drafted the ideal itinerary for those looking for a deep dive into Rome's artistic side through three Italian noble families and their collections. In the company of an art historian, we'll spend our time unpacking two of Rome's finest collections in architecturally awe-inspiring buildings: the Barberini Palace and the Borghese Gallery. This tour is the perfect art introduction to the Eternal City, allowing for an exploration of the connection between art, society, and politics in 17th century Rome.
Sites Visited
Borghese Gallery
Palazzo Barberini
Includes viewings of the Apollo and Daphne, Sacred and Profane Love, and The Rape of Proserpina
Included
6 hours with a Ph.D. or MA-level historian
Entrance tickets to venues

Please Note: Our team will pre-purchase timed admission tickets on behalf of your party. However, due to enhanced COVID-19 safety precautions at this venue, there will be a mandatory security line that we must wait in together.
Itinerary Details
We'll begin at the Barberini Gallery. Home to one of Rome's most powerful families, the Palazzo Barberini houses masterpieces such as Rafael's La Fornarina as well as impressive staircases. Our resident art historian will shed light on the importance of what we are seeing, the stories behind the imagery, and place these artworks into historical context. After a morning well spent in this majestic art gallery, we'll take a break for lunch at a local dining establishment. We may even pop in to see works of art in situ at churches and palaces on our route.

Fueled by Italian food, we'll head to our last stop, perhaps the most famous private art collection in Italy: the Borghese Gallery. Originally built as a suburban villa on the outskirts of the city, this gallery showcases a significant portion of Cardinal Borghese's art selection, including masterpieces by Raphael, Titian, Bernini, and Caravaggio. In around two hours, we'll cover the most important works and explore the relationships between art, society, and politics in 17th century Rome.
At the end of our full-day art itinerary, we will emerge with a deeper understanding of two powerful Roman noble families and the art collections they amassed. Over the course of the day, we will develop a better understanding of not only the art the collections contains but the intricacies and politics of art collecting during the Baroque period.
FAQ
What is a private tour?
Our private tours are limited exclusively to travelers in your party. They are designed to provide a learning experience that is completely tailored to you and your traveling companions. Private tours give you more flexibility with scheduling (you decide when the walk best fits your trip), the ability to tailor your itinerary (we'll work to match the itinerary to the interests and dynamics of your group), and more personalized time with your guide.


Are tickets included?
Yes. Context will take care of the necessary reservation in advance. You will pay for the tickets upon your booking and your guide will collect them for you at the entrance of the galleries on the day of the walk.

Can I take photos inside the galleries?
Yes. You may use a camera or a phone camera but you may not use a flash to take photos.
Where You'll Start
Tour Experts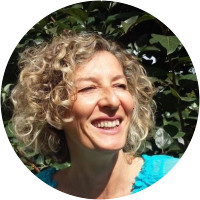 Cecilia is an art historian and a native Roman with a Master's degree in Medieval and Renaissance art from the Sapienza University of Rome. Although her specialty is painting and decorative arts, she has a broad knowledge of the history of Rome and a personal passion for ancient history, which she shares on many antiquity-themed itineraries. Cecilia has worked actively in the past as a lecturer, teacher, and curator of exhibitions. She had been a staff member of the didactive service of the Vatican Museums, the Galleria Doria Pamphili and the Galleria Colonna where she still frequently consults. As a licensed guide for Rome and Florence and with a specialized teaching degree, she has more than 20 years of experience in leading highly-qualified tours.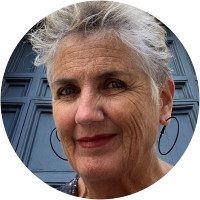 Liz, a native of San Francisco, California holds degrees in architecture from the University of California at Berkeley and Università degli studi "La Sapienza", Rome. She specialized in restoration and urban design. Her restoration projects have brought her to work in direct contact with the rich historical layers of Rome and Italy. She has been leading study walks for Context Rome since its beginning and has lived in Rome since 1988 practicing architecture, researching design and lecturing at university study abroad programs.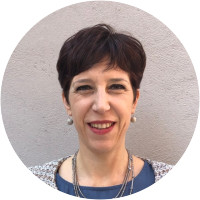 Sara is an art historian with doctoral degrees in Medieval and Modern Art History and Classical Antiquities. She is the author of a book, published by the Accademia dei Lincei, on the antiquities collection of Pope Julius II and has written various articles in important scholarly journals on the history of Renaissance and Baroque collections. More recently, she had published a book on some of the most famous paintings of Caravaggio in Rome which introduces a new interpretation of the works, based on philological data, and which is changing the way we look at this artist. For many years, she has combined her philological research with her work as a university instructor, museum educator and professional tourist guide.
Reviews can only be left by Context customers after they have completed a tour. For more information about our reviews, please see our FAQ.
As much as I like to always indicate room for improvement- we thought this tour was truly all right.
May. 26, 2022
Jose quickly adjusted his guiding to our art knowledge level. What a wonderful day!! He is so expert in many areas and a pleasure to be with. Jose even made us a timeline to understand the context of the Borgheses. Highly recommend without reservation.
Oct. 13, 2021