Tour Details
Tour Description
On this three-hour tour we'll join an expert archaeologist for an in-depth exploration of Rome's underground, including sewers, crypts, and buried temples. Given that much of ancient Rome is still being excavated today in the course of street work and other infrastructural improvements, at some points 10 meters (30 feet) below the modern city, there is a great deal to unearth. We'll piece together an educational narrative about urban layering, the relationship between the modern city and its history, and the cutting edge of Roman archaeology.

We begin with a visit to the Vicus Caprarius, a newly opened space showing Roman apartments under a modern cinema near the Trevi Fountain, or pop into Sant'Ignazio Church, with its stunning ceiling frescos by Pozzo. We'll proceed to the subterranean levels of San Lorenzo in Lucina, a medieval church with remnants of its basilica buried in the crypt underneath. We will also see the remains of an ancient apartment complex, and talk about domestic Roman buildings. From here our Underground Rome tour varies.

We may also stop into the chic Rinascente department store, which houses the Aqua Virgo aqueduct, inaugurated by Augustus in 19 BC, in its basement. Or we may round out the itinerary with one of the myriad underground sites controlled by the Comune di Roma or other governmental ministries.


Tip: Many of the guides who lead this walk were featured in a National Geographic article on the ruins under Rome, written by Context founder Paul Bennett. Several were also interviewed on the History Channel
Cities of the Underworld program
. Both of these are excellent resources for whetting your appetite for this walk.
Disclaimer:
Due to the complicated reservation process with San Lorenzo, we may need you to be flexible with your tour start time. We appreciate your understanding.
Please also note: Although we will pre-book all appointments to the sites, participants are responsible for buying their tickets at the time of the walk to any sites that require it.
FAQ
Where does the tour begin? Where does it end?

It begins near Piazza della Pilotta and finishes in the Piazza San Lorenzo. Your confirmation email will have the exact meeting point.
I
s this walk suitable for clients who are claustrophobic?

We do spend much of the tour underground, although we don't visit any site that is particularly narrow or small.
Is this tour suitable for clients with mobility issues and/or wheelchair users? The tour goes down several flights of stairs (without elevator access) and through areas with uneven surfaces. Clients with mobility questions should contact us and we will be happy to advise if the itinerary will be appropriate for you or propose modifications where necessary.
Where You'll Start
Tour Experts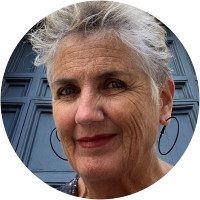 Liz, a native of San Francisco, California holds degrees in architecture from the University of California at Berkeley and Università degli studi "La Sapienza", Rome. She specialized in restoration and urban design. Her restoration projects have brought her to work in direct contact with the rich historical layers of Rome and Italy. She has been leading study walks for Context Rome since its beginning and has lived in Rome since 1988 practicing architecture, researching design and lecturing at university study abroad programs.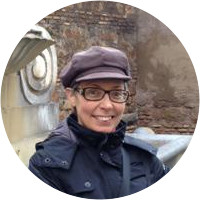 Olivia is a Rome licensed guide and an expert art historian who has worked as a main contributor to the award-winning Eyewitness Guide to Rome. She combines this role with her job as a professor, teaching a course at the Lorenzo de Medici School in Rome on Roman civilization. In addition she has contributed to the National Geographic Lost Cities of the Ancient World. Olivia infuses her discussion of Rome with a sense of what it's like to grow up in the city and be Roman.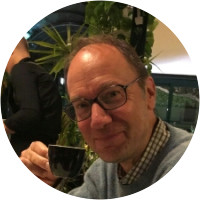 Originally from England, Richard has lived in Rome for the last fourteen years. He holds a Master's degree in medieval and twentieth-century history from London University and has a broad-minded and synthetic approach to understanding Rome. Richard works quite frequently with institutional travel organizations, such as museums and church organizations, and as a result spends much of his time traveling all over Europe. He brings this cosmopolitan and pan-European experience to bear on his work with us in Rome, constantly making connections to other cities and countries in the course of his lectures and seminars.
Reviews can only be left by Context customers after they have completed a tour. For more information about our reviews, please see our FAQ.
The complexities of archaeology and building a living city were well represented. Dimo was so great —no suggestions for improvement!
May. 24, 2023
Dony so informative and knowledgeable
May. 17, 2023
Philip was an excellent tour guide! The Underground Rome Tour brought ancient Rome, alive. I highly recommend this tour to anyone visiting Rome.
May. 14, 2023