Tour Details
Tour Description
How did Rome go from world-conquering empire to crumbling former power? This tour of San Clemente explores the changes that gripped this city during the late antique period, when Rome "fell" from the cultural heights of the Empire, to its re-emergence as a center of art and theology during the medieval period. During this 3-hour San Clemente tour in the company of a historian we will explore medieval Rome and visit three key sites: San Clemente, the Case Romane (Roman houses), and SS. Quattro Coronati, considered by many to be one of the most beautiful churches of Rome—and quite off the beaten path. This is a wonderful itinerary for people who want to understand what happened after Rome fell and before the Renaissance began.
San Clemente Tour
We begin at the church of San Clemente, a medieval church built on the remains of a 1st century Mithraic temple and unknown Roman structure. (Some theories posit that it's perhaps a house, though there is a theory that this is the Roman mint reputed to be located in this area.) We'll explore the Mithraic temple extensively and learn about this mystical cult religion popular with Roman soldiers that emerged about the same time as Christianity. For those who are really interested we also offer a
Circus Maximus Tour
that visits a Mithraic temple located beneath the Circus Maximus that is not open to the public.
After exploring San Clemente we will wind our way through the streets of the Celian neighborhood to SS. Quattro Coronati. This amazing church, regarded by many as the most beautiful Medieval structure in
Rome
, was constructed in the 11th century and houses spectacular artistic treasures including a chapel with frescos of San Sylvester.
Medieval Rome
Finally, will make our way up the hill to the church of SS. Giovanni e Paolo, underneath of which we find a series of middle-class 3rd century houses. Here we will look at how average people lived and decorated their homes during the fall of Rome, marveling at the well-preserved wall decorations, and then how these ancient sites were transformed during the Middle Ages.
Take Aways
In addition to seeing these very distinctive monuments and churches, the walk will explore the theme of urban stratification and provides a good complement to our
Underground Rome Tour
. Want to see more of Ancient Rome? Try our
Forum Tour
.
FAQ
Does this tour require tickets?
Yes. We will purchase the tickets for the Case Romane ahead of time. You will be purchasing the tickets for San Clemente on-site, we cannot book them online.

If children under 5 qualify for free Case Romane tickets, why am I required to purchase a €2.00 ticket for my child?
While children may enter for free, we need to pay a booking fee of € 2.00 to secure the ticket in advance.
Where You'll Start
Tour Experts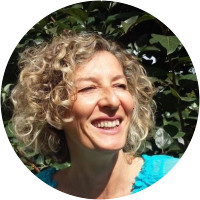 Cecilia is an art historian and a native Roman with a Master's degree in Medieval and Renaissance art from the Sapienza University of Rome. Although her specialty is painting and decorative arts, she has a broad knowledge of the history of Rome and a personal passion for ancient history, which she shares on many antiquity-themed itineraries. Cecilia has worked actively in the past as a lecturer, teacher, and curator of exhibitions. She had been a staff member of the didactive service of the Vatican Museums, the Galleria Doria Pamphili and the Galleria Colonna where she still frequently consults. As a licensed guide for Rome and Florence and with a specialized teaching degree, she has more than 20 years of experience in leading highly-qualified tours.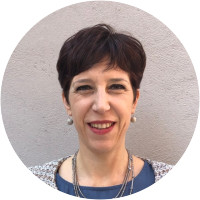 Sara is an art historian with doctoral degrees in Medieval and Modern Art History and Classical Antiquities. She is the author of a book, published by the Accademia dei Lincei, on the antiquities collection of Pope Julius II and has written various articles in important scholarly journals on the history of Renaissance and Baroque collections. More recently, she had published a book on some of the most famous paintings of Caravaggio in Rome which introduces a new interpretation of the works, based on philological data, and which is changing the way we look at this artist. For many years, she has combined her philological research with her work as a university instructor, museum educator and professional tourist guide.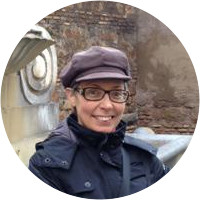 Olivia is a Rome licensed guide and an expert art historian who has worked as a main contributor to the award-winning Eyewitness Guide to Rome. She combines this role with her job as a professor, teaching a course at the Lorenzo de Medici School in Rome on Roman civilization. In addition she has contributed to the National Geographic Lost Cities of the Ancient World. Olivia infuses her discussion of Rome with a sense of what it's like to grow up in the city and be Roman.
Reviews can only be left by Context customers after they have completed a tour. For more information about our reviews, please see our FAQ.
Phil is a great guide! Personable, competent and passionate! He gave loads of information and was really engaging! The tour itself is really interesting cause it shows a less known part of Rome but still one of those areas one should visit! I highly recommend this tour and Phil as a guide!!
Mar. 7, 2020
Philip gave a brilliant tour. His serious scholarship illuminated the final chapter of Roman history that is often overlooked. A must for the intellectually curious.
Jan. 5, 2020
We had the pleasure of taking 2 tours with Richard. He paces the tour beautifully and loads the 3 hours with a tremendous but manageable amount of information
Jan. 3, 2020
Uncover Rome with Context
Get to know one of the art historians leading this tour