Tour Details
Tour Description
How did Rome go from a world-conquering empire to a crumbling former power? This tour of San Clemente explores the changes that gripped this city during the late antique period when Rome "fell" from the cultural heights of the empire to its re-emergence as a center of art and theology during the medieval period. During this three-hour San Clemente tour in the company of a historian, we will explore medieval Rome and visit three key sites: San Clemente, the Case Romane al Celio (Roman houses), and SS. Quattro Coronati (considered by many to be one of the most beautiful churches of Rome—and quite off the beaten path). This is a wonderful itinerary for people who want to understand what happened after Rome fell and before the Renaissance began.
San Clemente Tour
We begin at the church of San Clemente, a medieval church built on the remains of a first century Mithraic temple and an unknown Roman structure. (Some theories posit that it's perhaps a house, though there is a theory that this is the Roman mint reputed to be located in this area.) We'll explore the Mithraic temple extensively and learn about this mystical cult religion popular with Roman soldiers that emerged at about the same time as Christianity.


After exploring San Clemente, we will wind our way through the streets of the Celian neighborhood to SS. Quattro Coronati. This amazing church, regarded by many as the most beautiful medieval structure in
Rome
, was constructed in the eleventh century and houses spectacular artistic treasures including a chapel with frescos dedicated to Saint Sylvester.
Medieval Rome
Finally, will make our way up the hill to the church of SS. Giovanni e Paolo, underneath which we find a series of middle class third century houses. Here we will look at how average people lived and decorated their homes during the fall of Rome, marveling at the well-preserved wall decorations, and then how these ancient sites were transformed during the Middle Ages.
Take Aways
In addition to seeing these very distinctive monuments and churches, the walk will explore the theme of urban stratification and provides a good complement to our
Underground Rome Tour
. Want to see more of Ancient Rome? Try our in-depth
Colosseum and Roman Forum Tour.
FAQ
For more information
about Context tours, please visit
our FAQs
.
Book with confidence
— see Context's flexible
cancellation policy
here
.
Where do we meet? Where does the tour end?
We meet near the Basilica of San Clemente and the tour ends near the Circus Maximus. You will receive an email with an exact meeting point prior to the tour.
Is this suitable for children?
If you're traveling with children under 12, we recommend our family-oriented
Ancient Rome Discovery
. We can adapt the route of our private tours based on the ages, needs, and interests of travelers in your party. Please share any specifics about your group's needs in the notes section of your order, and we'll adjust the itinerary accordingly.
Is this tour wheelchair accessible?
No, not all of the sites on this tour are wheelchair accessible.

Does this tour require tickets?
Yes. We will purchase the tickets for the San Clemente and Case Romane and make all necessary reservations. All tickets require a reservation fee, even children's free entry tickets.
What is the maximum group size?
We recommend 8 people as the maximum size given the tight spaces in some of the venues.


Do you reserve headsets for this tour?
Depending on your group size, we may be required by the venue to order headsets in which case you'll see a "Headset Fee" added to your order. If you would like to guarantee headsets for your tour regardless of your group size, please email us, and we'll be happy to get them reserved for you.
Where You'll Start
Tour Experts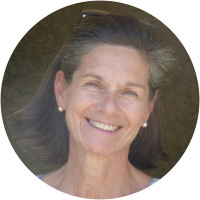 Patrizia holds a Master's degree in Medieval Archaeology and has studied at the Vatican and at the University of Aix-en-Provence. Her experience excavating in Rome is extensive, including major work at the Crypta Balbi in the 1990s, arguably the most significant archaeological excavation in central Rome in the last century. She worked for FAI - Fondo per l'Ambiente Italiano (Italian National Trust) as Rome's cultural attache for over 20 years. Patrizia is the author of the guidebook to Villa Gregoriana (Tivoli). She is an accomplished teacher and guide whose knowledge of (and passion for) the city of Rome is boundless.
Livia obtained a degree in Archaeology at the Sapienza University of Rome and has a Master's degree in the History and Conservation of Cultural Heritage from the University of Roma Tre. Her main field of interest is ancient Roman topography and early Christian architecture; however, she is an accomplished scholar whose teaching ability extends to the Renaissance and Baroque Rome. As a native Roman, Livia is very enthusiastic in sharing the deep love and knowledge she has for her hometown with clients.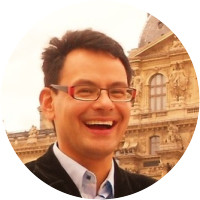 Dony holds a Ph.D in Art History from the University of Granada, Spain and an MA in Communication and Culture from the University of Sao Paulo, Brazil. Traveller, art historian, documentary photographer and visual archaeologist, Dony has written 3 books about history and music, including Electronic Samba. Dony is an independent scholar who has explored the globe extensively. He has travelled to more than 38 countries and approximately 200 cities, stopping to delve deeper in Spain, England, Brazil and Italy. He regularly contributes to books and periodicals such as The Ecologist, Traveler magazine and Cambio 16, Lozzy maps and guides. Dony's passion for and life-long research into Art History and Greek-Roman civilization has brought him to lecture at universities and deliver papers at conferences in Spain, Italy and Brazil. With Context he leads walks in Rome and Paris. He is now based in Rome where he is currently working on a book about historical Roman musical personalities, which includes such characters as Nero and Giovanni Pierluigi da Palestrina, the Choirmaster at the Sistine Chapel.
Reviews can only be left by Context customers after they have completed a tour. For more information about our reviews, please see our FAQ.
Paola is deeply steeped in understanding Roman history. She is gifted with taking multiple and complex subjects and putting them into a clear perspective as you walk and view what is hidden right under your feet and in the symbols of gorgeous art.
Apr. 30, 2023
Dimo was outstanding! What a love and deep knowledge of the eras, and gave us a deep understanding of the layers of Rome. Highly highly recommend him!!
Mar. 29, 2023
Phil is a great guide! Personable, competent and passionate! He gave loads of information and was really engaging! The tour itself is really interesting cause it shows a less known part of Rome but still one of those areas one should visit! I highly recommend this tour and Phil as a guide!!
Mar. 7, 2020
Uncover Rome with Context
Get to know one of the art historians leading this tour