Italy has been a source of fascination for millennia. The cradle of European civilization, Italy is a diverse, slightly chaotic, and oft-traveled living museum. In October we're exploring an array of destinations throughout Italy, from North to South, and we'd love for you to join us. Let's call it our very own virtual passeggiata ('leisurely stroll').
We'll kick things off where it all began: in Rome, from Ancient Romans to modern day metropolis. We'll then leave the city behind for rolling Italian countryside, journeying through Tuscany, Umbria, and Emilia-Romagna. From there we'll head north to explore destinations such as the Veneto, Lombardy, Liguria, and Piedmont. We'll bring our Italian journey to a close in the sunny South as we virtually visit Basilicata, Campania, and the stunning island of Sicily.
Throughout our wholesome month, we'll learn more about Italy than we might ever manage to accomplish in situ, as we:

Explore Ancient Roman and Italian history through stories of the individuals who built it - from Emperor Nero to Garibaldi
Deepen our understanding of Italian art and its influence through virtual visits to revered museums like the Vatican and Uffizi as well as lesser known gems, including the ancient artifacts of the Capitoline Museums and in-situ works by Caravaggio and others
Go beyond museum walls to admire Italy's most celebrated churches, from the mosaic floor of Siena's Cathedral to Florence's Duomo by Brunelleschi and frescoes of St Francis of Assisi
Journey through the Italian countryside, whether to visit walled Tuscan cities like Lucca and San Gimignano, or the iconic Amalfi Coast and Positano
Taste Italian food and wine in interactive cooking classes (cacio e pepe and biscotti are on the menu!) or sommelier-led Italian wine events
Experience the culture of Italy through discussions on Italian cinema and La Dolce Vita, readings of Elena Ferrante's literature, and the tradition of Siena's Palio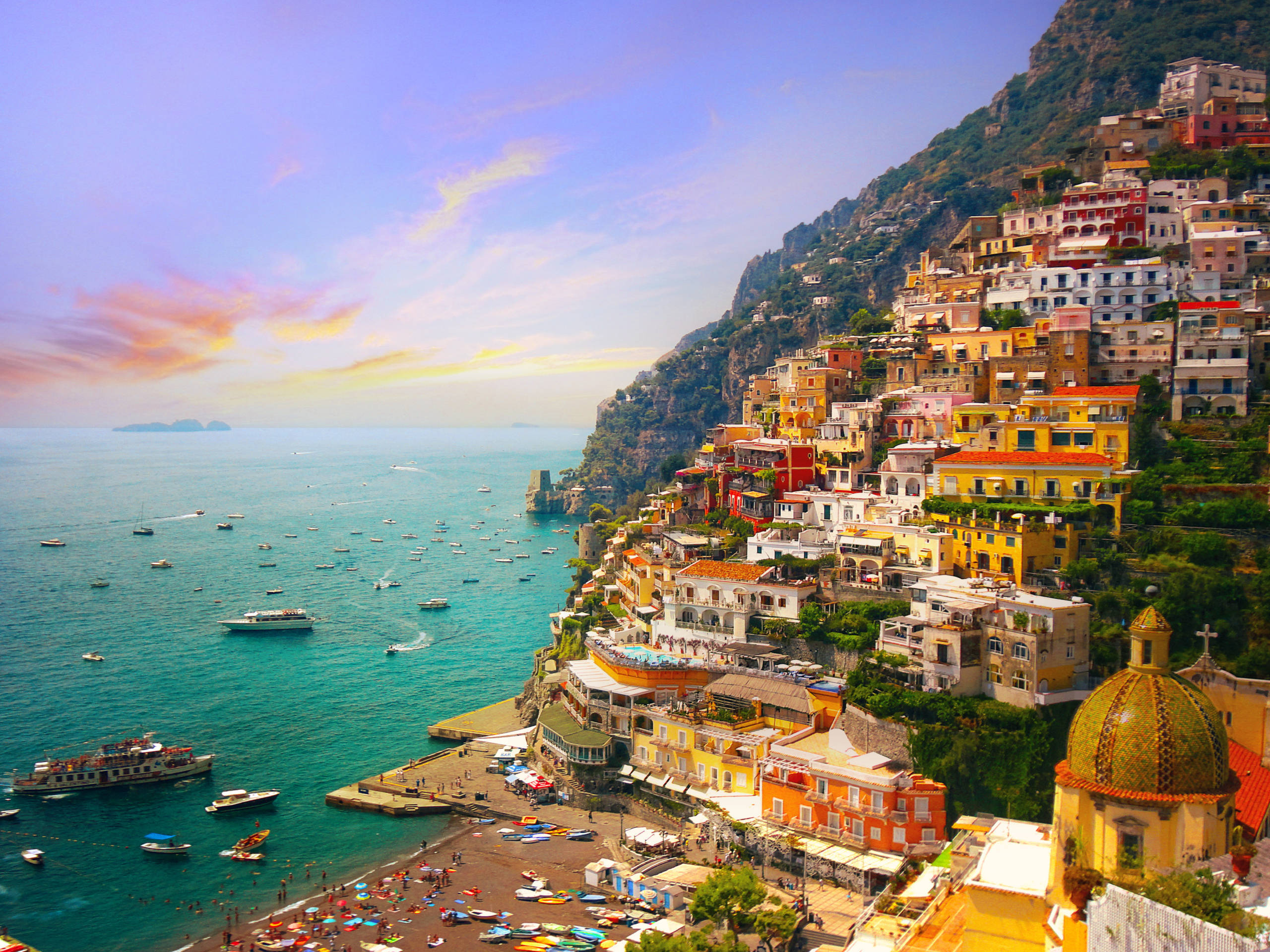 Positano, Amalfi Coast
Some come along and join our talented Italian experts on a virtual exploration of Italy. Dabble in the beginning, middle, end, or all of this Italian experience according to your scedule. From the foodie center of Bologna to the ruins of Herculaneum to the Ancient Greek temple of Agrigento, our seminar array is set to awaken the Italian dream.

Purchase individually or buy a package: Choose any three-five Destination Italy seminars for 10% off, any six-nine for 15% off, and any ten or more for 20% off. Discounts automatically applied upon checkout. Andiamo!

For the food and wine lovers...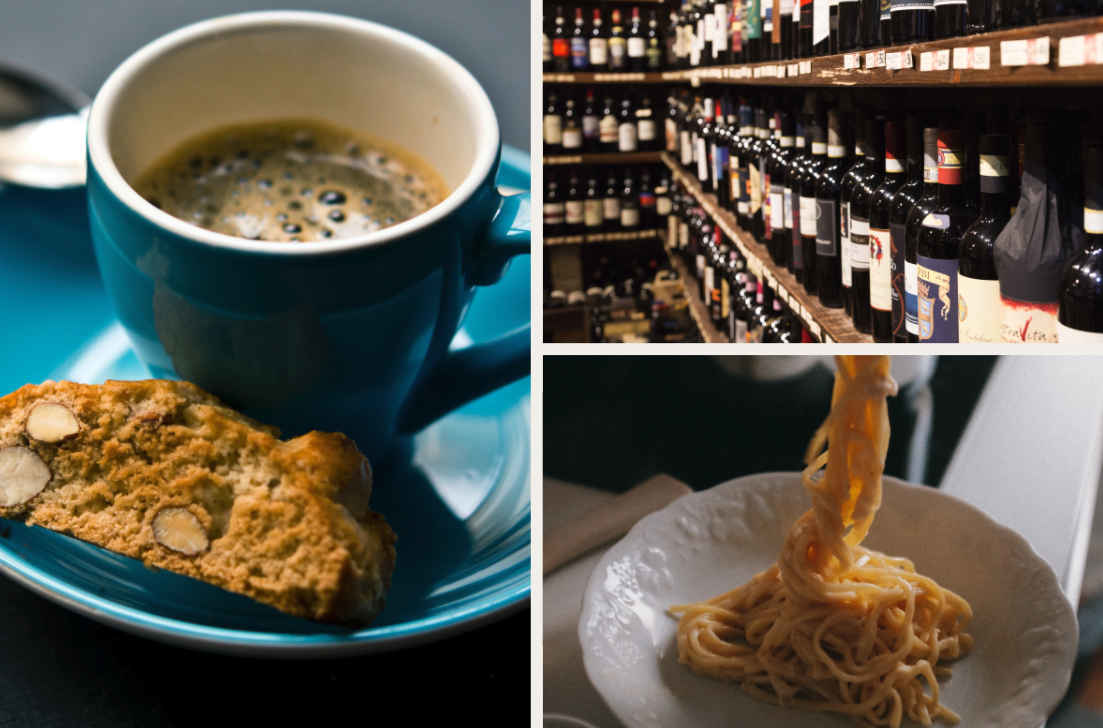 Cooking Class: Cacio e Pepe, a Roman Classic with Gina Tringali with Gina Tringali
Learn how to make cacio e pepe like a native Roman! Join a chef for a fun and interactive cooking experience as you learn about this dish with its (arguably) roots in ancient Roman cuisine.
An Introduction to Italian Wine with Rachel Erdman
Explore this vast and often disconcerting world of Italian wines. We'll learn about wine regions, quality levels, and how to taste (and what we are tasting) all in the company of a wine expert.
Cooking Class: Cantucci, Traditional Biscotti from Tuscany with Gina Tringali
These classic crunch, almond based biscuits are one to know about. Even better, one to know how to create yourself. In a hands-on cooking lesson, we'll learn from the best as we take on mastering this beloved biscotti.
For the archaeologists...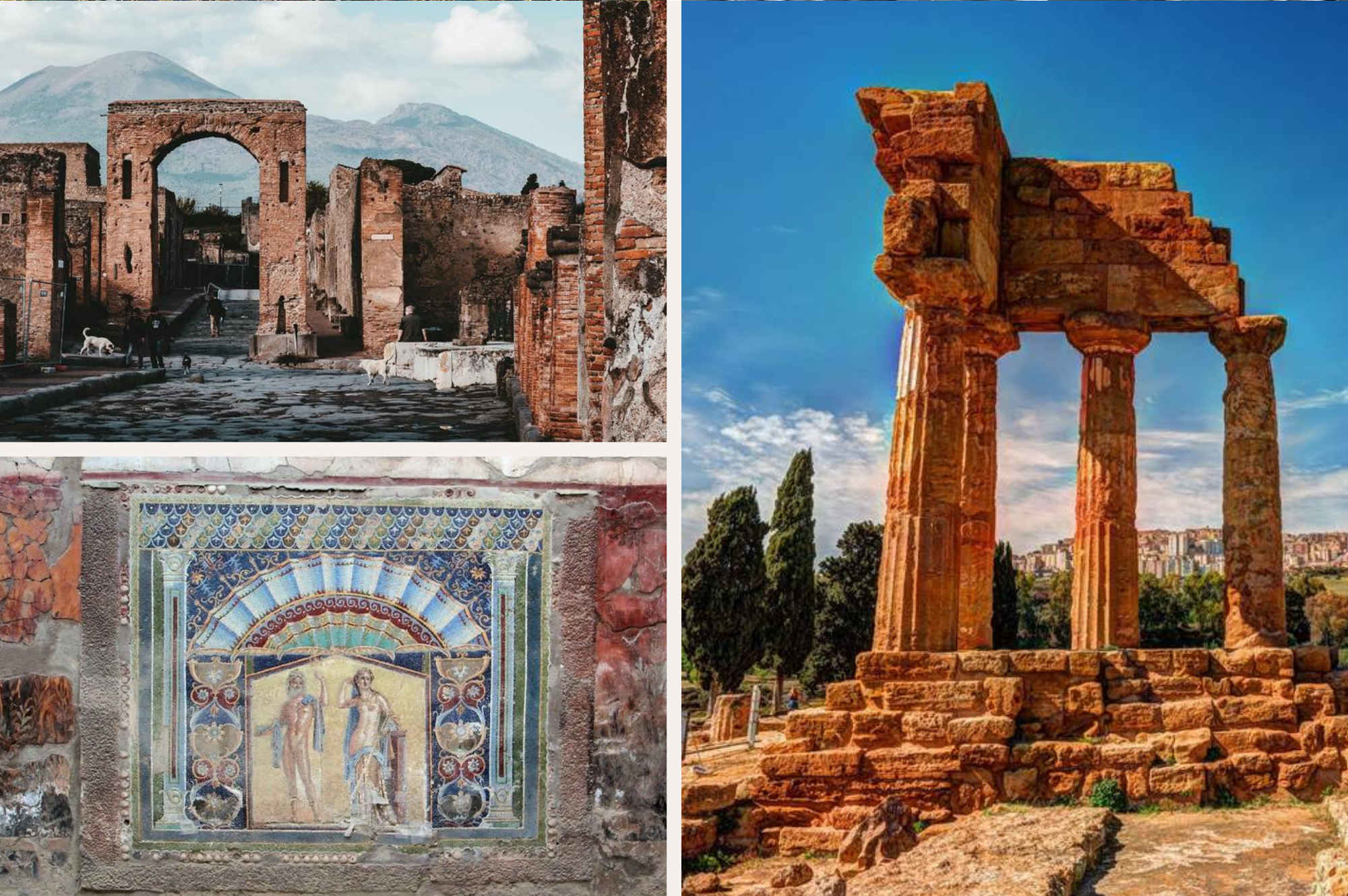 Agrigento and the Valley of the Temples, a UNESCO World Heritage Site with Alice Bifarella
Explore these ancient ruins with a resident archaelogist as we examine what's left behind at this inspiring site. We'll talk about the landscape, and examine how the city's most transformative events unfolded throughout its history. Plus, it's Sicily and not everyone makes it there on a trip to Italy!

Herculaneum: An Ancient City Preserved with Fiorella Squillante
Take a virtual meander down the streets of this ancient city buried under pyroclastic flow in the 79 A.D. eruption of Mount Vesuvius. We're lucky that the preservation at this site allows for archaeologists to really understand how these people lived. Join in to learn more about this fascinating (and tragic) tale).
For the sun seekers...
We're heading in all sorts of directions. Fancy heading to the Cinque Terre? No problem. How about Sardinia? Absolutely. You mentioned the Amalfi Coast? Absolutely!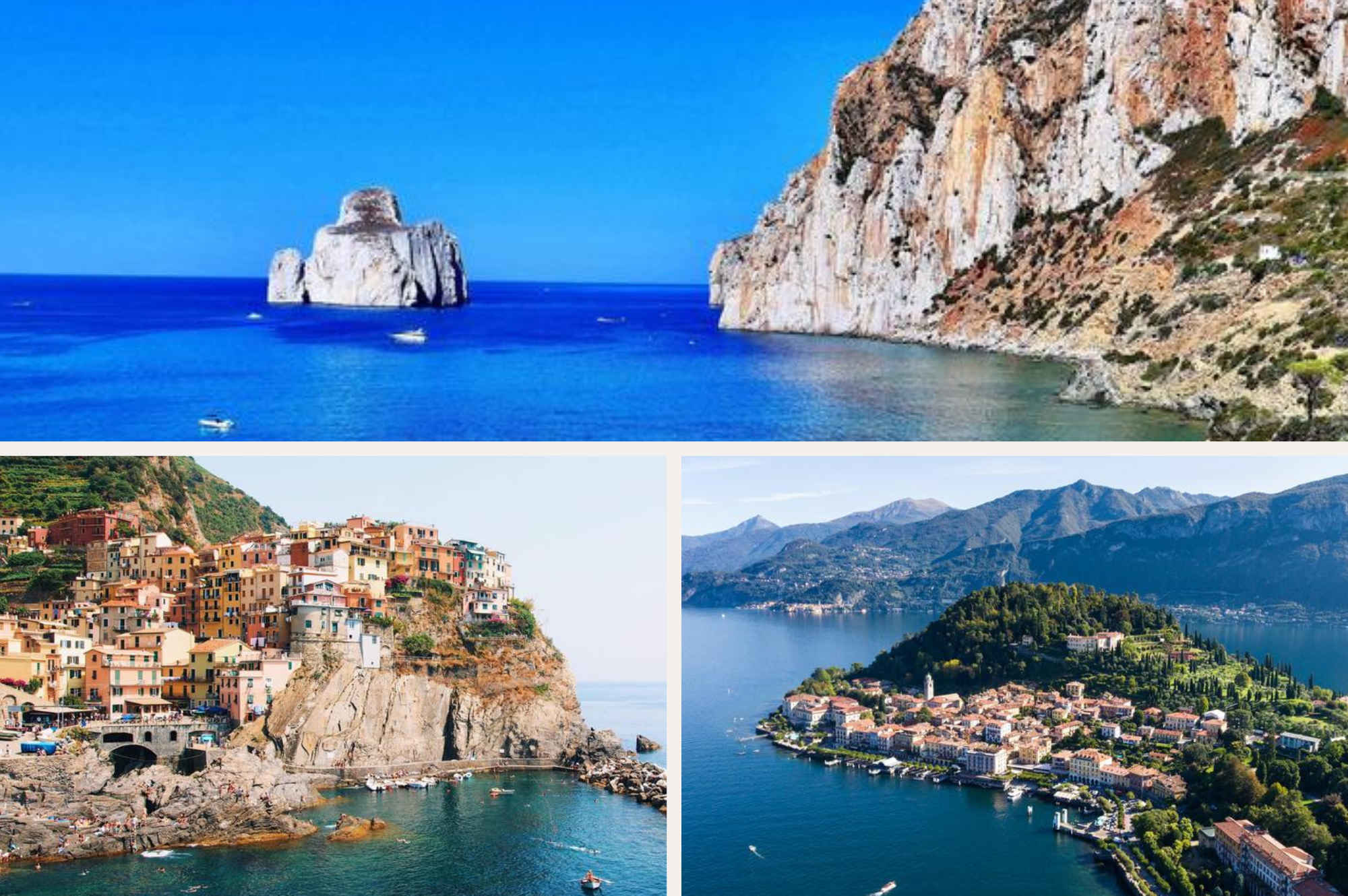 We've got plenty more online if you want to visit Italy with Context this October and beyond... (we're always posting Italian content, courses, and seminars!