Tour Details
About the Tour
Duration

From 1 Day to 6+ Days
Tour Description
Need help planning a trip to Amsterdam? We can work with you to create a custom tour to suit your interests, sifting through the bustle of sightseeing activities and breathtaking choices that Holland offers, drawing on our ever-growing network of expert Amsterdam tour guides. From a full-day to a full week, our planning specialists have your trip covered.
How to Book
Whether you already have something in mind or want help crafting something entirely new, our dedicated planning specialists are on hand to make the most of your travels. Context planners, all travelers in their own right and experts in their dedicated territory, will partner with you to create an itinerary suited exactly to your needs and schedule.
Itinerary Inspiration
For those unsure of exactly what they'd like to do, below are a few
example
Amsterdam itineraries to ignite your imagination. Another good place to start brainstorming is with a perusal of our other
private and small-group Amsterdam tour options
:
A food walk through the Jordaan district, including tastings of typical Dutch snacks like cheese, herring, and licorice dropjes
An urban planning and architecture tour focused on the Amsterdam School architecture movement
A tour of the Hermitage Museum, which contains an excellent collection of Dutch masterpieces
Excursions to Delft (Vermeer's birthplace) and/or Rotterdam (modern art and architecture)
A visit to the nearby island of Texel, an untouched site where you can discover the Netherlands in miniature, complete with windmills, dikes, and tulips
A half-day excursion to Haarlem—a charming smaller city and the home of the Frans Hals Museum
FAQ
What is included in the Custom & Multi-Day itinerary of Amsterdam?
Cost details will vary based on exact itinerary, but all of our Custom & Multi-Day itineraries include the cost of your private guide. In many cases, vehicle/transportation costs, select meals, and site entrances may also be included. Your Context planning specialist will confirm exactly what is included in your personal itinerary before charging your credit card. Accommodation is not included.
What information do you need from me in order to build a custom itinerary?
Our planning experts will be in touch to help you build your perfect tour, but in general, try to include the following pieces of information in your custom request form:
How many days would you like the tour to be?
Do you have specific goals for your trip?
Which sites and venues would you like to prioritize? Do you want to just pass by or explore inside as well?
Do you have any mobility concerns?
Who are you traveling with? What are their ages and interests?
How much does the Custom & Multi-Day tour cost?
Pricing will vary by itinerary. Your planning expert will provide an itinerary and pricing proposal for your trip before confirming your Context tour and charging your credit card.
How does the Custom & Multi-Day bookings process work?
Once you submit your custom request form (or contact us at
custom@contexttravel.com
), we'll get in touch via email or phone to review your ideas and finalize an itinerary. We only charge your credit card once all details have been confirmed.
Is this suitable for children and / or travelers with mobility challenges?
Yes. We can adapt the route based on the ages, needs, and interests of travelers in your party.
Where You'll Start
Tour Experts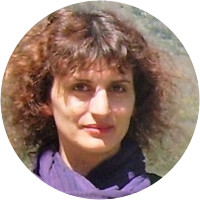 Eve is an art critic and writer. She comes from an interdisciplinary background (physics, fine art, literature, art history) and completed her Ph.D. at Leeds (2011) on conceptual art and experimental exhibition strategies. Her work examines art's social practices, multimodality, and social semiotics. Eve has worked as a lecturer in Europe and Latin America and has collaborated with art institutions as a curator, critic, and artist in residence. She has spent most of her life traveling and is intrigued by Amsterdam's multinational and transcultural community and vibrant artistic scene.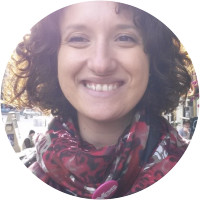 Belina is a freelance guide and art educator for several museums in Amsterdam. Prior to moving to Amsterdam, she lived for twenty-one years in Italy, where she achieved a Master's degree from the University Of Milan in History of Art and Critics. Her background includes experience in art history, cultural management, and art criticism. She is currently living in Haarlem.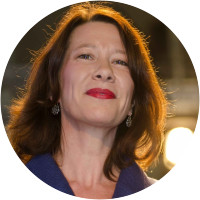 Alette has an MA in Art History (Vrije Universiteit, Amsterdam) and holds a Ph.D. in the History of Science and Technology (University of Twente, Enschede). For both her thesis and her dissertation, she researched the intricate relationship between nature, art and science in the 20th century (thesis) and the 17th century (dissertation). Sculpture parks, ornamental gardens, and botanical gardens form the sites of study. As an independent scholar, she presents papers and writes articles on this subject. Alette also teaches art history and lectures on topics such as 17th-century Dutch art and architecture, 18th century Empire design, garden architecture, and landscape engineering. She has curated several exhibitions and stood at the basis of the exhibition Black is Beautiful on the image of black people in Dutch art history. She lives in the city where she was born: Amsterdam.
Reviews can only be left by Context customers after they have completed a tour. For more information about our reviews, please see our FAQ.
Thijs was warm and friendly. He gave us a great overview of the city and was great at showing my son area where he will be. He went out of his way to help us get a SIM card and metro card. Really appreciated it!
Aug. 12, 2019
My private car, which cost a fortune, never showed up. I called the NYC emergency number and left a message. I called again some minutes later and spoke to a pleasant Context person who informed me my guide was stuck on a train and needed to change the start time to twelve noon, which was too late for me. With no driver in sight and not enough time for a tour before I had to reboard my cruise ship, I cancelled the entire tour. A very unpleasant and disappointing experience and not at all what I would have expected from Context.
Jul. 30, 2019
We loved our tour with Vanessa! She was knowledgeable about Dutch history, architecture, urban design and planning, and sustainable urban living. We were fascinated by her tour and by her informative narration and willingness to entertain all our questions. Not only that, but she was totally flexible. When we showed up on bikes, she changed plans and added all kinds of interesting destinations in the north of Amsterdam, in a newly developing creative zone. She brought great information, great insights, and great vibes. We would highly recommend her to any visitors, and we would gladly join her for another tour. We got the most of our short time in this cool city by connecting with Vanessa through Context. And by the way, my teenagers fully agree with my enthusiastic endorsement--and that's amazing! Thank you so much for a great day!
Mar. 21, 2019