Tour Details
Tour Description
Discover the Hague on our full-day excursion from Amsterdam with a private car or train transport, guided by a Ph.D.- or MA-level expert on Dutch history and art. Perfect for travelers looking to explore outside of Amsterdam, this tour will uncover the abundant cultural offerings in the Dutch seat of government including the Mauritshuis, one of Holland's most impressive and important art collections. Depending on your time frame and interests, the day may also include a visit to the Kunstmuseum or a stroll around the gardens of the Paleis Noodeinde.
Sites Visited
Hague city center
Mauritshuis Museum
(Depending on traveler interest) Kunstmuseum, Paleis Noodeinde
Included
Transportation to/from Amsterdam via train or private car
Mauritshuis Museum tickets
Viewing of Vermeer's 'Girl with a Pearl Earring'
(May include) Kunstmuseum, Paleis Noodeinde
Itinerary Detail
We will meet our guide in Amsterdam, and together take the train or a private car through the Dutch countryside to the Hague. As we travel, our guide will introduce the story of the Hague - its origin and how it developed to become the home of the Dutch government. On arrival, we'll start to map this story onto the streets that we walk, tracing a path through the Binnenhof punctuated by the Ridderzaal, Hofvijver, and the parliamentary buildings.

NOTE: If you add the optional car service please tell us your hotel or apartment address in the 'Additional Details' box while adding the tour to your shopping cart.

Before (or after) a local lunch (at your expense), our journey will continue to the Mauritshuis, home to a world-renowned collection of paintings by the Dutch masters. We will weave through the galleries with our guide, pausing to study and discuss famous works by Rembrandt and Fabritus, as well as lesser-known treasures. Vermeer's 'Girl With a Pearl Earring' will provide the climax to our visit, and we will take time to appreciate the artist's mastery of light, and learn about the painting's pathway to its current home.
If time allows, we may also explore the Kunstmuseum's collection of modern art, acquainting ourselves with their excellent collection of works by Mondrian and De Stijl amongst others. Or, we may choose to explore the Peace Palace, an important seat of administration for international law and justice. At the end of our day together, we'll return to Amsterdam with a deeper appreciation of both the multifaceted character of the Hague, its significance for international justice, and of the many varied artworks that are housed in its museums.
FAQ
How do we travel to the Hague?
We can either take the train or a private car to the Hague. We usually recommend the train as it is a pleasant journey through the Dutch countryside and takes under an hour but we can arrange a private car service if that better suits your needs. Please indicate when you book which option you prefer.

Where do we meet? Where does it end?
If we are taking the train, we will meet near the train station in Amsterdam, or if we are traveling by private car, we usually meet at your hotel. Your confirmation email will have the exact meeting point details along with a map.

We are a bigger group and it won't let us book a larger vehicle at checkout, can we still book?
If your group needs a larger vehicle than the options displayed at checkout, please reach out to our team in order to verify availability and pricing with our car provider. Thank you!
What if it's raining?
Tours operate rain or shine, but in the case of inclement weather, your expert will modify the tour so more time is spent indoors. It never hurts to be prepared; we encourage keeping an eye on the weather and bringing along an umbrella, sunscreen, water, or a hat as needed.
I'm interested in going to the Kunstmuseum - is there anything to consider when booking this tour?
We can certainly include the Kunstmuseum in this tour - please book your tour for Tuesday-Sunday as the museum is closed on Mondays. As this is an optional venue, please note that you will need to pay for your own tickets on-site.
Is this suitable for children and/or travelers with mobility challenges?
Yes. We can adapt the route of our private tours based on the ages, needs, and interests of travelers in your party.
Where You'll Start
Tour Experts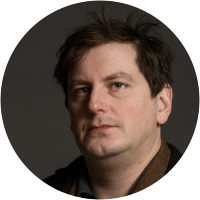 After finishing his studies in the History of Art and Archaeology at the University of Amsterdam in 2002, Sabry pursued a career in the antiquarian book trade, going on to run a fine art bookstore in Amsterdam, whilst also writing, lecturing, and teaching about art. Later he dedicated more time to his work as a writer and art historian. Coming from a Jewish background, Sabry was also always interested in the Jewish history of Amsterdam and has thoroughly studied the life and work of Jewish artists living and working in the Netherlands in this century. He is currently writing a book about German Jewish emigree artists in Amsterdam in the interwar years. The work will come out in fall 2016, published by the renowned Jewish publishing house Querido. Sabry also has extensive guiding experience, specializing in the culture of the Low Countries. His expertise has a vast thematic scope that incorporates the art, architecture, literature, and cuisine that helped shape the Netherlands as they are today.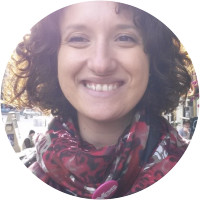 Belina is a freelance guide and art educator for several museums in Amsterdam. Prior to moving to Amsterdam, she lived for twenty-one years in Italy, where she achieved a Master's degree from the University Of Milan in History of Art and Critics. Her background includes experience in art history, cultural management, and art criticism. She is currently living in Haarlem.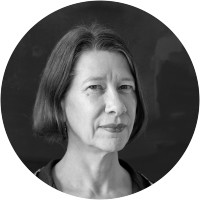 Alette has an MA in Art History (Vrije Universiteit, Amsterdam) and holds a Ph.D. in the History of Science and Technology (University of Twente, Enschede). For both her thesis and her dissertation, she researched the intricate relationship between nature, art and science in the 20th century (thesis) and the 17th century (dissertation). Sculpture parks, ornamental gardens, and botanical gardens form the sites of study. As an independent scholar, she presents papers and writes articles on this subject. Alette also teaches art history and lectures on topics such as 17th-century Dutch art and architecture, 18th century Empire design, garden architecture, and landscape engineering. She has curated several exhibitions and stood at the basis of the exhibition Black is Beautiful on the image of black people in Dutch art history. She lives in the city where she was born: Amsterdam.
Reviews can only be left by Context customers after they have completed a tour. For more information about our reviews, please see our FAQ.
Make sure you book the right date for museum tickets. We only were able to enter Mauritzhuis because Sabry was able to reach a friend/curator who was able to provide tickets. Otherwise museum was sold out for the day. Mistakes like that shouldn't happen. I do appreciate your crediting my account. Otherwise the day trip to The Hague was terrific. There are much cheaper was to visit The Hague but this was worth every penny.
May. 14, 2023
Alertta was so knowledgeable and helpful. She really made the trip informative and fun. In addition, she was just really nice to be around. At the end she took us to a really magical exhibit. An unexpected but wonderful delight.
May. 2, 2023
Guide and driver excelled. Email instructions sent us to the wrong pickup location. Need to improve coordination.
May. 2, 2023