Tour Details
Tour Description
Developing an appreciation for great art takes time. But, even on holiday, we know that time is often in short supply. This 4-hour combination tour of the Rijksmuseum and Van Gogh Museum, located next to one another on Amsterdam's Museumplein, includes skip-the-line tickets to both museums and an expert guide trained in art history. It is designed to give you the perfect half-day tour of the highlights of these two famous Amsterdam museums, making the most of your precious holiday hours.

Please note: Due to museum rules, we are unfortunately unable to guide in the Vermeer exhibition. If you wish to visit the Vermeer exhibition, you will need to book a separate visit directly with the Rijksmuseum.
Begin at the Rijksmuseum
We'll spend our first couple of hours at the Rijksmuseum, surveying the rich colors and subtle social dynamics at play in the Dutch art of the Golden Age. Works by Rembrandt, Vermeer, Hals, and their contemporaries will help us trace the story of Amsterdam's heyday and understand the cultural foundations that still underpin Holland and the Netherlands today.


Located in the center of the Rijksmuseum in a room specially designed for it, we'll find Rembrandt's masterpiece:
The Night Watch
. We'll be able to get close to this beloved painting, which is vital to any conversation about Amsterdam culture and society in the 17th century (try our
Dutch Golden Age Tour
to learn more about this topic). Seeking quiet from the bustle of the popular galleries, we'll also stop to gaze at paintings by more obscure artists. Dutch art over past centuries is shown off in the many carefully curated rooms of the museum, helping us understand how artworks were collected and valued and how everyday life was depicted in art. The Rijksmuseum also houses a wonderful collection of furniture and objects that tell vivid stories about Dutch traditions and European society in centuries past.
Continue at the Van Gogh Museum
After a short break to replenish our energy, we'll continue to the Van Gogh Museum, just a stone's throw away. This museum is entirely dedicated to perhaps the most enigmatic and beloved figure in 20th-century art: Vincent van Gogh. Here, his masterpieces fill the walls, saturated with pigment and made seemingly three-dimensional thanks to textural brushstrokes and artful composition. Guided by an expert guide, we'll explore the gems of this museum and uncover the genius of Vincent van Gogh.


Our visit aims to examine the development of van Gogh's hallmark style by tracing his biography and travels, especially in France. Along the way, we'll learn the secrets of some of his most famous and well-loved paintings. There is a much deeper story here than the tortured genius, doomed to die in poverty. On our walk, we'll meet van Gogh as a learned intellectual and an artist of resilience, strength, and sensitivity. From the dainty lines of the "Japonaiserie" prints to the cheeky subversiveness of paintings like Skull of a Skeleton with Burning Cigarette, we'll notice how he engages with the ideas of contour line and abstraction but is also able to show his ironic and humorous side. Although the collections rotate and the exact paintings can change, we'll certainly encounter examples of what sets van Gogh apart as an artist. Rather than copying directly from his influences, van Gogh was able to develop his own unique style. With the help of our expert art historian, we'll discover the 'how' and the 'why'.
Or, Visit Them Individually
Do you have more time? Then, we highly recommend splitting this tour over two days, beginning with our 2.5-hour dedicated
Rijksmuseum Tour
, on the first day, followed by a return to the Museumplein on another day for our dedicated
Van Gogh Museum Tour
.
FAQ
Can we book this walk for later in the day?
The Rijksmuseum and Van Gogh Museum become very crowded throughout the day. We strongly recommend a 9:00 am start time, but we can certainly accommodate requests for other times. The Van Gogh Museum is open late on Fridays; this is the best day for a later start of this combination walk.


Do we need to purchase our own museum tickets?
No - tickets to both museums are included when you book this tour and we will purchase them for you.


Can we use the tickets to re-enter the museum after the walk is finished?
Tickets at the Van Gogh Museum are timed and re-entry is not permitted, but you can stay inside the museum after the tour for as long as you like.

Does this tour include any current temporary exhibitions?
The tour visits the permanent collections of each museum. Your entry tickets are valid for temporary exhibitions as well, but often, it is necessary to separately book time slots for visiting the exhibition(s). We do not currently offer visits to temporary exhibitions with our experts.


There are 7 in my group but your website won't allow me to include more than 6 participants. Can't you make an exception?
No, unfortunately, due to venue reservation restrictions, we cannot accommodate groups larger than 6 people. If your group is larger, we recommend you split into multiple groups.
Where You'll Start
Tour Experts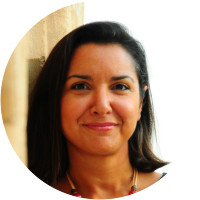 Art historian and curator Lora received her Ph.D. from the University of Amsterdam. She got her M.A. in Art History from the University of Texas at Austin and went to Knox College in Illinois, where she received her B.A. in Art History and Integrated International Studies. She was the curator at the Istanbul Museum of Modern Art (Istanbul Modern) and prior to that worked at the Dallas Museum of Art in Texas, USA. She regularly publishes on modern and contemporary art as a member of AICA (International Association of Art Critics) and as a National Correspondent for the European Museum Forum (EMF).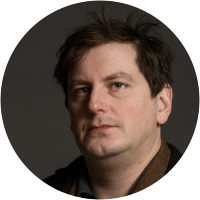 After finishing his studies in the History of Art and Archaeology at the University of Amsterdam in 2002, Sabry pursued a career in the antiquarian book trade, going on to run a fine art bookstore in Amsterdam, whilst also writing, lecturing, and teaching about art. Later he dedicated more time to his work as a writer and art historian. Coming from a Jewish background, Sabry was also always interested in the Jewish history of Amsterdam and has thoroughly studied the life and work of Jewish artists living and working in the Netherlands in this century. He is currently writing a book about German Jewish emigree artists in Amsterdam in the interwar years. The work will come out in fall 2016, published by the renowned Jewish publishing house Querido. Sabry also has extensive guiding experience, specializing in the culture of the Low Countries. His expertise has a vast thematic scope that incorporates the art, architecture, literature, and cuisine that helped shape the Netherlands as they are today.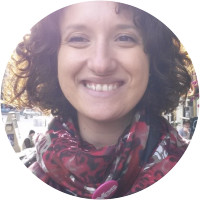 Belina is a freelance guide and art educator for several museums in Amsterdam. Prior to moving to Amsterdam, she lived for twenty-one years in Italy, where she achieved a Master's degree from the University Of Milan in History of Art and Critics. Her background includes experience in art history, cultural management, and art criticism. She is currently living in Haarlem.
Reviews can only be left by Context customers after they have completed a tour. For more information about our reviews, please see our FAQ.
Maja was wonderful. She was so well versed in the paintings and so very patient with us — allowing us to pull her on tangents but keeping us on track. Maja is the antithesis of intimidating and made us feel very comfortable and anxious to learn more about the painters and this period of art history.
Apr. 21, 2023
Clone Maja. She was terrific!
Apr. 13, 2023
Lora was terrific, she was so knowledgeable and flexed to our needs. It was like having an expert friend take you on a private tour.
Apr. 10, 2023