Tour Details
Tour Description
In this 3-hour introductory walking tour of Amsterdam we'll visit Amsterdam's Old Town with a local historian, painting a vivid image of this free-wheeling and artistic city, from the charm of the canals to the pleasures of De Wallen. This is a perfect orientation tour for the first-time visitor.
Amsterdam's Old Town
Our walk begins just a stone's throw away from the spot that helped give Amsterdam its name: Dam Square. We'll discuss the origins of the city and form an understanding of the foundational aspects of Dutch culture, which are reflected in the development of the medieval city. We'll get our bearings at this central square, also home to the World War II National Monument and the Nieuwe Kerk (New Church). The church isn't used that often these days, except for the most special of occasions—like royal investitures, and the wedding of King Willem-Alexander and Queen Maxima.
Into the City Center
From here, we'll move through the streets of the city center, making our way past the Royal Palace. This impressive building was once the Town Hall, until Louis Napoleon Bonaparte (not the one you're thinking of, but his younger brother/step-son-in-law—we know, it's confusing, we'll spare the details) seized power in the Netherlands and installed himself as ruler. Although it wasn't long until control shifted back to the House of Orange, the name has stuck. Leaving Dam Square, we'll catch a glimpse of Amsterdam's UNESCO World Heritage Site: the architectural marvel of the canal belt. (If you want to spend time getting to know this area properly, we have a
Dutch Golden Age Tour
that can help with that.) Along the way to the canal belt, we may also stop in at the Begijnhof courtyard, a time capsule of the 17th-century. We'll take time to discuss Amsterdam's economic flourishing during those years and how that success has made the city what it is today.
By the time we finish our walk together, we'll have a sense of how Amsterdam came to be and what it is today. We'll have had a taste of the city's story—all the better to get out and explore further on your own, or on one of our other
Amsterdam Walking Tours.
.
FAQs
Will we visit the Red Light District on this tour?
As of April 2020, Amsterdam has prohibited walking tours from passing prostitution windows in the city center. While this may be a topic for discussion on your Introduction to Amsterdam tour, you will not spend time in the Red Light District itself.
Where You'll Start
Tour Experts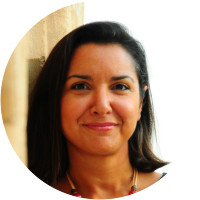 Art historian and curator Lora Sariaslan went to Knox College in Illinois, where she received her B.A. in Art History and Integrated International Studies, and received her M.A. in Art History from the University of Texas at Austin. Born and raised in Istanbul, Lora is currently pursuing her PhD at the University of Amsterdam. She was curator at the Istanbul Museum of Modern Art (Istanbul Modern) and prior to that worked at the Dallas Museum of Art in Texas, USA. She contributes to publications on modern and contemporary art as a member of AICA (International Association of Art Critics) Turkey and as the National Correspondent for the European Museum Forum (EMF) for Turkey.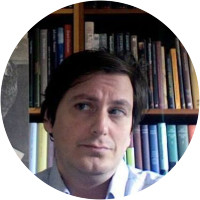 After finishing his studies in the History of Art and Archaeology at the University of Amsterdam in 2002, Sabry pursued a career in the antiquarian book trade, going on to run a fine art bookstore in Amsterdam, whilst also writing, lecturing and teaching about art. Later he dedicated more time to his work as a writer and art historian. Coming from a Jewish background, Sabry was also always interested in the Jewish history of Amsterdam and has thoroughly studied the life and work of Jewish artists living and working in the Netherlands in this century. He is currently writing a book about German Jewish emigree artists in Amsterdam in the interwar years. The work will come out in fall 2016, published by the renowned Jewish publishing house Querido. Sabry also has extensive guiding experience, specialising on the culture of the Low Countries. He expertise has a vast thematic scope that incorporates the art, architecture, literature and cuisine that helped shape the Netherlands as they are today.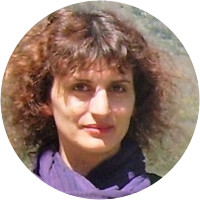 Eve is an art critic and writer. She comes from an interdisciplinary background (physics, fine art, literature, art history) and completed her Ph.D. at Leeds (2011) on conceptual art and experimental exhibition strategies. Her work examines art's social practices, multimodality, and social semiotics. Eve has worked as a lecturer in Europe and Latin America and has collaborated with art institutions as a curator, critic, and artist in residence. She has spent most of her life traveling and is intrigued by Amsterdam's multinational and transcultural community and vibrant artistic scene.
Reviews can only be left by Context customers after they have completed a tour. For more information about our reviews, please see our FAQ.
Barend went above and beyond, and was so knowledgable. Felt like we had a friend at the end of the tour, a truly great time!
Jan. 22, 2020
Barend was amazing he was so very knowledgeable and was a lot of fun to be with my children enjoyed the tour that says enough!!
Dec. 31, 2019
You did everything right! He was wonderful and extremely knowledgeable - answering all our questions
Dec. 23, 2019