Tour Details
Tour Description
From those famous sunflowers to iconic landscapes and self-portraits, Van Gogh and his work continue to influence our cultural imagination. But who was this man, and how did his tumultuous personality and relationships manifest in his art? We'll dig into the life and work of this enigmatic artist on our 2-hour Van Gogh Museum Tour in Amsterdam, a tribute to one of the most beloved artists, both in the Netherlands and around the world.
Van Gogh Museum Tour
The
story of Vincent Van Gogh
combines high drama and a remarkable outpouring of creativity. Throughout his life, the artist suffered highs and lows, states and extremes that are expressed in his masterful, beautiful paintings.
Though he lived in relative poverty, Van Gogh suspected that his work would one day become important, and he couldn't have been more correct. Amsterdam's Van Gogh Museum in his honor is the world's largest dedicated to a single artist and is testament to his incredible ongoing legacy.
Van Gogh and Amsterdam: an Art History Love Story
In the company of an art historian, we'll spend the entirety of our time together in the various galleries of the museum. While the works themselves—with their thick layers of vibrant paint, unexpected colors and imaginative, near-magical textures and patterns—are fascinating enough, we'll also look at the social and biographical meaning behind the scenes. Using stories and details from Van Gogh's life, we'll analyze notable works of the museum's collection and place them along the timeline of his artistic development.
Take Aways
By the time we exit the museum and return to the large Museumsplein Square, we'll have a sense of Van Gogh's importance to art history in Amsterdam and around the world. Not only that, we'll have an appreciation for the mastery of his paintings and a deeper understanding of Vincent—the man and the myth. Why not then cross the square for a broader perspective on Dutch art on our
Rijksmuseum Tour
?
FAQ
Can we book this tour for later in the day?
The Van Gogh Museum becomes very crowded throughout the day. We strongly recommend a 9:00 am start time for morning tours, but we can certainly accommodate requests for other times.


Do we need to purchase our own museum tickets?
No. Unless you remove the Van Gogh Museum tickets from your cart, we will purchase tickets on your behalf and your guide will have the advance tickets ready for you. If you remove the tickets from your cart, we will assume you will be purchasing a museum pass or tickets on your own.


Can we use the tickets to re-enter the museum after the tour is finished?
Tickets at the Van Gogh Museum are timed and re-entry is not permitted, but you can stay inside the museum as long as you like.


We're traveling in a group and are more than six people. Can we book a private tour and stay together?
The Van Gogh Museum is a small building and is the most visited museum in the Netherlands. During the low season months (From November - April) we can most likely accommodate groups of up to 10, however it's not possible in the summer months due to museum volume. We're happy to discuss your group's needs and how we can accommodate you depending on the season you're booking for. Please email us to check.
Where You'll Start
Tour Experts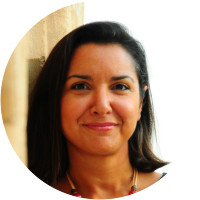 Art historian and curator Lora received her Ph.D. from the University of Amsterdam. She got her M.A. in Art History from the University of Texas at Austin and went to Knox College in Illinois, where she received her B.A. in Art History and Integrated International Studies. She was the curator at the Istanbul Museum of Modern Art (Istanbul Modern) and prior to that worked at the Dallas Museum of Art in Texas, USA. She regularly publishes on modern and contemporary art as a member of AICA (International Association of Art Critics) and as a National Correspondent for the European Museum Forum (EMF).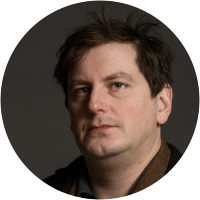 After finishing his studies in the History of Art and Archaeology at the University of Amsterdam in 2002, Sabry pursued a career in the antiquarian book trade, going on to run a fine art bookstore in Amsterdam, whilst also writing, lecturing, and teaching about art. Later he dedicated more time to his work as a writer and art historian. Coming from a Jewish background, Sabry was also always interested in the Jewish history of Amsterdam and has thoroughly studied the life and work of Jewish artists living and working in the Netherlands in this century. He is currently writing a book about German Jewish emigree artists in Amsterdam in the interwar years. The work will come out in fall 2016, published by the renowned Jewish publishing house Querido. Sabry also has extensive guiding experience, specializing in the culture of the Low Countries. His expertise has a vast thematic scope that incorporates the art, architecture, literature, and cuisine that helped shape the Netherlands as they are today.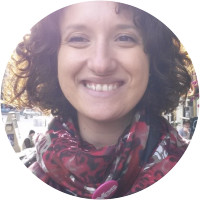 Belina is a freelance guide and art educator for several museums in Amsterdam. Prior to moving to Amsterdam, she lived for twenty-one years in Italy, where she achieved a Master's degree from the University Of Milan in History of Art and Critics. Her background includes experience in art history, cultural management, and art criticism. She is currently living in Haarlem.
Reviews can only be left by Context customers after they have completed a tour. For more information about our reviews, please see our FAQ.
No suggestions for improvement. We've had great guides everywhere we've used Context. Maja made our art education very enjoyable with her knowledge.
Oct. 25, 2022
Maja was an outstanding guide. She is so knowledgeable of art history and had an incredible way of engaging our entire family on the life and works of Van Gogh. She has such a kind and pleasant disposition and we loved every minute of our tour. She was able to captivate all three of our children from start to finish. She is so gifted and we were thrilled to have Maja as our guide.
Oct. 13, 2022
Lora is magical! We loved her! Thank you
Oct. 11, 2022