Tour Details
Tour Description
The Amsterdam that we know today owes a great debt to seafaring traders and savvy politicians of many centuries ago. On this 3-hour Dutch Golden Age Tour, we'll join a local historian to explore Amsterdam's canals, following the paths of the long-ago adventurers and merchants who transformed this port into a major European capital. Together, we'll look at how trade, power, and art intersected during the 17th century to produce the so-called Dutch Golden Age.
Trade Routes to the Colonies
During the 1600s Amsterdam experienced a tremendous boom, fueled in part by colonial ambitions, overseas expansion, and a unique social and political situation at home. Our walk begins at the West India House, which was once headquarters of the Dutch West India Company. Here, the decision to start a small colony on the island of Manhattan was made. In the company of a trained historian, we'll look at how these colonial endeavors unfolded in the Netherlands and the impact they had on Amsterdam as a world city.
Life in the Dutch Golden Age
Leaving the economic center, we'll stroll through neighborhood districts such as the Jordaan, where some of the canal houses are found. Many of these were owned by wealthy burghers and some have been converted into small but excellent museums, which afford a unique glimpse into domestic and social life of the upper classes during the period. We may also take an opportunity to stop in a local café for a pause and further discussion, choosing from the wealth of authentic spots in this part of town. (Our
Jewish Amsterdam Tour
also provides an in-depth look at this period in Dutch history and this part of the city—but through a different lens.)
Dutch Golden Age Tour
We'll head on through the world-famous canal belt, strolling along the water and marveling at the architecture of these charming and wonderfully preserved buildings. Here, we'll compare Amsterdam then and now, contemplating this historical landscape from where we stand in the present. With these years of history more vivid than ever, we'll consider how the development of the canal system has radically determined the city Amsterdam has become, while also questioning what this tells us about Dutch life and values. Before wrapping up, we'll have the opportunity to pay a visit to the Amsterdam Museum, which features a wonderful collection of furniture, art, letters and other artifacts from the Golden Age of Amsterdam. We'll finish with a basic overview of the museum and leave you to continue further through the collection at your own pace.


For a more in-depth look at the art of the Dutch Golden age take a look at our
Rijksmuseum Tour
.
Where You'll Start
Tour Experts
As a student of visual arts and art teaching in Amsterdam, expressing himself in imagery and defining the symbolism all around us is Thijs's daily business. Thijs lived part of his life on the Caribbean island of Curacao, a former colony of the Netherlands, experience that offers him a unique perspective on Dutch culture. Working with UNESCO world heritage on Curacao, Thijs assisted in public programming and co-created events. More recently, he teaches high school pupils in the subjects of crafts, art-history and drawing, developing skills in creating assignments and active learning. Thijs has also worked as a tour guide for the Amsterdam Monuments Association, indulging a profound interest in, and passion for, the buildings and architecture of Amsterdam, as well as city development from the 17th century until today. He is currently working towards an international Masters in Museology at the Reinwardt Academy, with a focus on community and ethical problems in the field of museums and cultural institutions.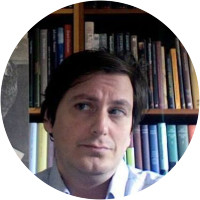 After finishing his studies in the History of Art and Archaeology at the University of Amsterdam in 2002, Sabry pursued a career in the antiquarian book trade, going on to run a fine art bookstore in Amsterdam, whilst also writing, lecturing and teaching about art. Later he dedicated more time to his work as a writer and art historian. Coming from a Jewish background, Sabry was also always interested in the Jewish history of Amsterdam and has thoroughly studied the life and work of Jewish artists living and working in the Netherlands in this century. He is currently writing a book about German Jewish emigree artists in Amsterdam in the interwar years. The work will come out in fall 2016, published by the renowned Jewish publishing house Querido. Sabry also has extensive guiding experience, specialising on the culture of the Low Countries. He expertise has a vast thematic scope that incorporates the art, architecture, literature and cuisine that helped shape the Netherlands as they are today.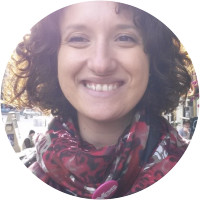 Belina is a freelance guide and art educator for several museums in Amsterdam. Prior to moving to Amsterdam, she lived for twenty-one years in Italy, where she achieved a Master's degree from the University Of Milan in History of Art and Critics. Her background includes experience in art history, cultural management, and art criticism. She is currently living in Haarlem.
Reviews can only be left by Context customers after they have completed a tour. For more information about our reviews, please see our FAQ.
We were able to arrange this private tour very quickly, which was fantastic. And, we learned interesting things about Amsterdam from Alette that have given us new appreciation for the city she calls home and that we all enjoy visiting. In our remaining time there, we noticed how much we appreciate how the city's history has made it what is has become and what it stands for. Now more things about the city make sense and our deeper sense of wonder makes us want to come back and enjoy more exploring and wandering.
Nov. 30, 2019
Excellent tour by Giorgio. He masterfully placed in context the way Amsterdam's neighbourhoods, architecture and history interconnect. His wonderful recognition of the sequence of events in the Dutch Golden Age and its relation to events today was just one of so many highlights of this walk. This was a terrific tour!
Nov. 9, 2019
I thought her tour was wonderful. She had a dry sense of humor, really seemed to strike the right note about the history of Amsterdam and the region, particularly during the time period.
Nov. 1, 2019