Tour Details
Tour Description
Discover the Hague on our full-day tour from Amsterdam with a private car or train transport, guided by a PhD or MA-level expert on Dutch history and art. Perfect for travelers looking to explore outside of Amsterdam, this tour will uncover the abundant cultural offerings in the Dutch seat of government including the Mauritshuis, one of Holland's most impressive and important art collections. Depending on your time-frame and interests, the day may also include a visit to the Gemeentemuseum or a stroll around the gardens of the Paleis Noodeinde.
Sites Visited
Hague city center
Mauritshuis Museum
(Depending on traveler interest) Gemeentemuseum, Paleis Noodeinde
Included
Transportation to / from Amsterdam via train or private car
Mauritshuis Museum tickets
Viewing of Vermeer's 'Girl with a Pearl Earring'
(May include) Gemeentemuseum, Paleis Noodeinde
Itinerary Detail
We will meet our guide in Amsterdam, and together take the train or a private car through the Dutch countryside to the Hague. As we travel, our guide will introduce the story of the Hague - its origin and how it developed to become the home of the Dutch government. On arrival, we'll start to map this story onto the streets that we walk, tracing a path through the Binnenhof punctuated by the Ridderzaal, Hofvijver and the parliamentary buildings.

Before (or after) a local lunch (at your expense), our journey will continue to the Mauritshuis, home to a world-renowned collection of paintings by the Dutch masters. We will weave through the galleries with our guide, pausing to study and discuss famous works by Rembrandt and Fabritus, as well as lesser-known treasures. Vermeer's 'Girl With a Pearl Earring' will provide the climax to our visit, and we will take time to appreciate the artist's mastery of light, and learn about the painting's pathway to its current home.
If time allows, we may also explore the Gemeentemuseum's collection of modern art, acquainting ourselves with their excellent collection of works by Mondrian and De Stijl amongst others. Or, we may choose to explore the Peace Palace, an important seat of administration for international law and justice. At the end of our day together, we'll return to Amsterdam with a deeper appreciation of both the multifaceted character of the Hague, its significance for international justice, and of the many and varied artworks that are housed in its museums.
FAQ
What is a private tour?
Our private tours are limited exclusively to travelers in your party. They are designed to provide a learning experience that is completely tailored to you and your traveling companions. Private tours give you more flexibility with scheduling (you decide when the walk best fits in your trip), the ability to tailor your itinerary (we'll work to match the itinerary to the interests and dynamics of your group), and more personalized time with your guide.

Where do we meet? Where does it end?
We usually meet at your hotel. Your confirmation email will have the exact meeting point details along with a map, and 24-hour phone number for any last-minute issues.

What if I have already purchased a museum pass?
If you are planning on purchasing a museum pass or tickets on your own, please let us know in your client notes and we will remove these from your order. Otherwise, we will purchase tickets on your behalf and your guide will have the advance tickets ready for you.

Is it possible to book for a group of more than six people?
Yes, but for this we recommend traveling by train. Please contact us for further information.
What if it's raining?
Tours operate rain or shine, but in the case of inclement weather, your expert will modify the tour so more time is spent indoors. It never hurts to be prepared; we encourage keeping an eye on the weather and bringing along an umbrella, sunscreen, water, or a hat as needed.
We're not staying in Amsterdam, can we still do the tour?
This tour is designed as a day trip from Amsterdam. However, since it's a private tour, we may be able to arrange for the guide and driver to meet you elsewhere and start your day there instead. If booking online, please mention this in the notes section so we can adjust your booking.
Can we customize this itinerary?
If booked privately, we can customize the excursion to focus on a particular theme. However, since it's a full day tour, it's not possible to extend to route beyond an 8 hour duration. Please contact [c-europe
@contexttravel.com
] to inquire about customization options.
Is this suitable for children and / or travelers with mobility challenges?
Yes. We can adapt the route of our private tours based on the ages, needs, and interests of travelers in your party.
Where You'll Start
Tour Experts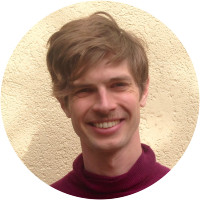 After completing his Bachelor Degree in History and a Master Degree in Museum Studies at the University of Amsterdam, Barend worked in several museums both as a curator, guide and researcher. First at the Jewish Museum in Amsterdam where he was initially invited because of his thesis on memorials, but ending up researching Jewish food culture! A complete change of subject, but that ideally suits Barend's many interests. In Museum het Schip he curated several exhibitions on the Amsterdam School, an architectural style unique to the Netherlands. At the Rijksmuseum he worked in the field in which he majored: the manifestation of colonial history in museums in the Netherlands. Here he researched the provenance history of holy heirlooms of the Javanese prince Diponegoro. At the museums he worked in he encountered stories of works of art or historic objects that got lost over the years, and his latest project is creating a podcast in which he traces down their histories, and with luck the objects themselves. He looks forward to sharing his love for 'forgotten' histories with you on his tour.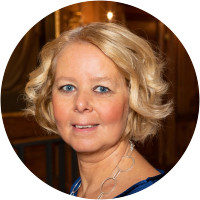 Wendy Fossen is a freelance art historian with a number of degrees, one of them being in Art History. She loves a wide variety of art and shares this passion in her work as a museum guide in the Kunstmuseum and Mauritshuis (both in The Hague, The Netherlands), as a tourmanager in Europe (mainly Italy), and as an art history docent.