Tour Details
Tour Description
Rembrandt van Rijn was arguably the greatest Dutch painter, and his life (1606-1669) provides a unique lens through which to understand the Dutch Golden age (a subject we explore further on our
Dutch Golden Age Tour
). On this 3-hour Rembrandt in Amsterdam Tour, an art historian or scholar will lead us through the historical neighborhoods where Rembrandt and his clients lived, taking us back to a heady era of prosperity, expansion, and growth for the Netherlands.
From the Rembrandt House Museum...
We'll begin in Rembrandt's House, a small museum dedicated to the artist and his time. In those days, there was a great diversity of religious groups living side-by-side in Amsterdam. Rembrandt himself hailed from a Catholic and Protestant household, and his clients included Jews, Mennonites, and Calvinists, among others. This makes his artwork ideal as a kind of textbook, prompting a conversation about Dutch tolerance and how it laid the groundwork for the country's social and economic success during the 17th century.
...to the Streets of the City
As we leave the museum and re-enter the streets of Amsterdam, we'll make our way to the Nieuwmarkt, Waag, and East India House. These colonial sites connect Rembrandt to the 17th-century economic boom when the Dutch dominated world trade, particularly in Asia—many of his best-known paintings, such as
The Night Watch
, portray significant figures of the time. (To see that painting in person, by the way, we highly recommend a
Rijksmuseum Tour
.)
Rembrandt in Amsterdam
Along our route, we'll also visit a number of squares, side streets, and historical buildings, each of which relate to the Golden Age or to Rembrandt himself. As we build a conversational portrait of Amsterdam during this period, we'll place Rembrandt's story in a greater context, helping us to understand his remarkable ability to reflect his time and surroundings.
Where You'll Start
Tour Experts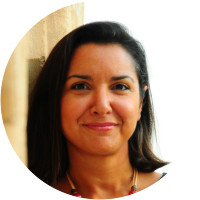 Art historian and curator Lora Sariaslan went to Knox College in Illinois, where she received her B.A. in Art History and Integrated International Studies, and received her M.A. in Art History from the University of Texas at Austin. Born and raised in Istanbul, Lora is currently pursuing her PhD at the University of Amsterdam. She was curator at the Istanbul Museum of Modern Art (Istanbul Modern) and prior to that worked at the Dallas Museum of Art in Texas, USA. She contributes to publications on modern and contemporary art as a member of AICA (International Association of Art Critics) Turkey and as the National Correspondent for the European Museum Forum (EMF) for Turkey.
As a student of visual arts and art teaching in Amsterdam, expressing himself in imagery and defining the symbolism all around us is Thijs's daily business. Thijs lived part of his life on the Caribbean island of Curacao, a former colony of the Netherlands, experience that offers him a unique perspective on Dutch culture. Working with UNESCO world heritage on Curacao, Thijs assisted in public programming and co-created events. More recently, he teaches high school pupils in the subjects of crafts, art-history and drawing, developing skills in creating assignments and active learning. Thijs has also worked as a tour guide for the Amsterdam Monuments Association, indulging a profound interest in, and passion for, the buildings and architecture of Amsterdam, as well as city development from the 17th century until today. He is currently working towards an international Masters in Museology at the Reinwardt Academy, with a focus on community and ethical problems in the field of museums and cultural institutions.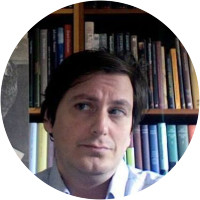 After finishing his studies in the History of Art and Archaeology at the University of Amsterdam in 2002, Sabry pursued a career in the antiquarian book trade, going on to run a fine art bookstore in Amsterdam, whilst also writing, lecturing and teaching about art. Later he dedicated more time to his work as a writer and art historian. Coming from a Jewish background, Sabry was also always interested in the Jewish history of Amsterdam and has thoroughly studied the life and work of Jewish artists living and working in the Netherlands in this century. He is currently writing a book about German Jewish emigree artists in Amsterdam in the interwar years. The work will come out in fall 2016, published by the renowned Jewish publishing house Querido. Sabry also has extensive guiding experience, specialising on the culture of the Low Countries. He expertise has a vast thematic scope that incorporates the art, architecture, literature and cuisine that helped shape the Netherlands as they are today.
Reviews can only be left by Context customers after they have completed a tour. For more information about our reviews, please see our FAQ.
This tour got off to a rough start, as my first tour guide didn't show up, which was a Context Tour first. It was also my first experience with a private tour, which I got as a Christmas present. Ultimately, the tour was great! The weather was awful, but I still got to see parts of Amsterdam with Belina I definitely wouldn't have either seen or noticed by myself --and I was able to make suggestions about what I wanted to see, while Belina gave everything a story and a setting (trying not to use the word "context"). Since I'm now a veteran of one private tour, my comment would be to give more information about how much customization is possible. There was a church I really wanted to see and Belina worked it into the itinerary. I think everyone was feeling badly about the no-show in the morning, so my "replacement" tour went long--which I appreciated but I wasn't sure if I should have been concerned about the time. We started the tour immediately, but I would have appreciated some sort of itinerary, so I knew what to expect. Overall, since I was traveling alone, the Context Tours allowed me to meet some really interesting people and have some really interesting dialogue. That was a bonus that I didn't think too much about when I was deciding on a tour.
Jan. 26, 2020
We learned a lot about Rembrandt's life. We had lots of questions and Eve was able to provide a lot of insights.
Aug. 28, 2019
Lora gave us a great understanding of Rembrandt and his times. The time went really fast! She has also provided great recommendations for our next day travels that we enjoyed.
Jun. 3, 2019