Tour Details
Tour Description
This 3-hour, nighttime Athens food and wine tour will take place in Plaka, one of the city's oldest neighborhoods. This private tour and tasting will take us through the narrow streets, ancient ruins, and lovely neoclassical buildings, stopping at small cafes and traditional tavernas with a food expert who will give us insight into Greek food and wine culture.
Plaka Neighborhood
The Athens food tour will start at Syntagma Square, location of the Greek Parliament, where we will meet our guide and start our full immersion into the historic Plaka neighborhood, centrally located and continuously inhabited since ancient times. Situated at the base of the Acropolis, Plaka is located in the heart of the archaeological center of the city. During Ottoman rule, Plaka was the seat of the Turkish governor and this influence is still felt today. We will start our tastings with a selection of Greek wines accompanied by a variety of Greek cheeses in a local wine bar before proceeding to explore the history of the neighborhood and how it shaped modern Athens.
The Taverna
Famous around the world, the Greek "Taverna," or family-style restaurant, dates back to the earliest period of Greek history. The first taverna was unearthed in the nearby Ancient Agora of Athens by archaeologists who found cooking utensils, spits for grilling meats and jugs for wine. On this tour, we will visit a modern-day taverna in Plaka, where we will have a tasting of two Greek national spirits, Ouzo and Tsipouro. To accompany our drinks, we will sample some Greek food in the form of local appetizers, or "Mezedes".
Beyond Baklava
We will continue our walk, gazing up at the illuminated Acropolis and the Parthenon above us, while contemplating the role of food and cooking in the ancient world and in modern Greek culture. Our Athens food tour would not be complete without a stop for a sweet finish. To end our evening, we will stop for some sweet treats to enjoy together. Time and appetites permitting, we might decide to end our Greek food and wine tasting with one last drink in a typical bar near the Metropolitan Cathedral of Athens or part ways with our guide and enjoy the rest of our Athenian evening on our own.
FAQ
Can I start this tour earlier in the day?

This food tour is designed to run in the evening and visits wine bars and restaurants that might not be open during the day.
If you'd prefer a morning food tour you can check out our other Athens food tour offering:
Beyond Feta, a Food Tour of Athens
.
Can this tour be tailored to my dietary needs?
Yes, but please let us know ahead of time about any dietary restrictions so we can make arrangements with your expert.
What is a private tour?
Our private tours are limited exclusively to travelers in your party. They are designed to provide a learning experience that is completely tailored to you and your traveling companions. Private tours give you more flexibility with scheduling (you decide when the walk best fits in your trip), the ability to tailor your itinerary (we'll work to match the itinerary to the interests and dynamics of your group), and more personalized time with your guide.

Does this tour replace dinner?
This tour does not include a sit-down dinner. However, a wide variety of tastings will be provided and will be plentiful enough to substitute dinner.

Is this tour possible for reduced mobility?
In general, it is but there are some difficulties. Athens, especially the Plaka area, is not friendly for people with mobility issues. Wheelchair access is very difficult and there are also some steps along the walk.
Where You'll Start
Tour Experts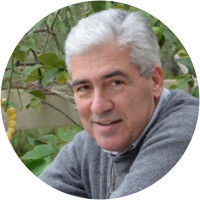 Although trained as an architect, Nikitas lives and breathes Greek cuisine. Beginning at an early age with weekly treks to the Athenian markets with his two grandmothers, Nikitas has surrounded himself with skilled home-cooking and the specialty foods of Greece throughout his life. He has been conducting tours in his hometown for many years: what began as small walks with friends from abroad in the late 1970s have morphed into critically-acclaimed culinary adventures in Athens' central market. Nikitas' walks are equally focused on food, the people, and the city, producing a rare insider's glimpse into the food culture of Athens.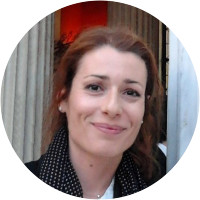 Born into a French - Greek family, Melina found herself balancing between two rich and diverse cultures. Aromatic memories from her French family's kitchen mixed with the flavors of traditional Mediterranean cooking, taught her very early that food brings people together and reduces distances. After studying Journalism and Drama in Paris she became a professional traveler leading trips and writing articles, thus having the chance to experience different places and tastes around the world. She also belongs to the new generation of handbag designers. She loves to meet new people and to share with them the secrets that make Athens unique. Her aim is to be a great culinary ambassador.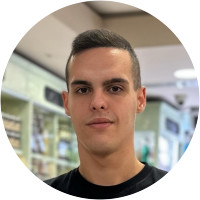 Alex is passionate about food, he has always been surrounded by food since his family runs one of Athens most traditional culinary shops. With experience from the age of 10, Alex has travelled all around the country collecting information not only about the secrets of the Greek cuisine, but for the history behind it as well.
Reviews can only be left by Context customers after they have completed a tour. For more information about our reviews, please see our FAQ.
Melina was fantastic. She was truly an excellent guide—knowledgeable and personable. The food and beverages were delicious. Coffee would have been appreciated with the dessert (even decaf) to enhance the experience.
Mar. 13, 2023
Nikita was friendly and took us to great places. He was respectful bof our limitations and guided us accordingly. We are new things and things we were familiar with. Great fun!
Oct. 17, 2022
Nikitas was instantly like a good friend. He chose tho perfect combination of foods and cocktails and shared both historical and personal stories while we were out. We got to experience traditional Athens delicacies and explore the Plaka district. Simply fabulous!
Sep. 21, 2022