Tour Details
Tour Description
The modern city of Athens sits upon—and between—the ruins of Ancient Greece. While the Acropolis looms over the city both physically and symbolically, the contemporary city has been reborn since the economic crisis of 2007-08. In the wake of building abandonment and limited opportunity, Greeks have repurposed old institutions to create a city humming with creative energy and activity. On this three-hour Modern Athens Tour, we'll explore the revitalization of this ancient city, seeing how a place so deeply rooted in its historic past can be both deferential and trailblazing. We'll look at the history of the city, starting with Greek independence from the Ottoman Empire, through German-born monarchs, Nazi occupation, and financial crises to develop an overarching view of how Athens has gotten to this distinct place in its history, and how it continues to progress into the future.
Modern Athens Tour
Athens rocketed from a tiny city centered in the Plaka neighborhood to a world capital thanks initially to its "brand name" recognition; it is a modern center constructed on the strength of ancient prestige. We will begin our walk in Syntagma ("Constitution") Square, a reference point of central Athens that is flanked by the parliament building and used frequently as a meeting point for contemporary activism. Depending on the interests of the clients, the walk can explore different aspects of the city; perhaps we will head towards Mitropolis, the "mother of churches" built after liberation from the Ottomans; alternatively, we could venture into the National Gardens, established by the first Queen of Greece during the country's short-lived monarchy.
Conflict and Contradictions
Our walk through Athens will take us to Stadiou Street, a central avenue that was been deeply scarred by the financial crisis. We will note the many shuttered stores, the protesting graffiti, and the historical movie theater that was burned down during riots. However, in the wake of unrest has come opportunity; we'll take a look at how the street has evolved since 2008. Meanwhile, because of the compact nature of the city, Stadiou Street is just around the corner from one of the most high-end shopping districts in Athens, which we'll compare and contrast with one another. As ever, history layers the city with contradictions.


Note, this tour is an excellent counterpoint to our exploration of daily life in the
among the ruins
Ancient Agora of Athens Tour.
FAQ
What is a private tour?
Our private tours are limited exclusively to travelers in your party. They are designed to provide a learning experience that is completely tailored to you and your traveling companions. Private tours give you more flexibility with scheduling (you decide when the walk best fits in your trip), the ability to tailor your itinerary (we'll work to match the itinerary to the interests and dynamics of your group), and more personalized time with your guide.

What is a small group tour?
Our small group tours cover many of the same itineraries as our private tours, but they place you with other travelers in groups of 6 or less. They operate on a pre-scheduled calendar, and are designed to provide an opportunity to engage with and learn from other travelers. Most of our small group tours require at least three (3) participants to run, although there is some variation from walk to walk. However, there is some variation from walk to walk. As you sign up for a tentative walk we display the minimum number required in order to confirm.
Where You'll Start
Tour Experts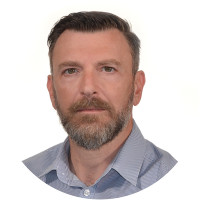 Vassilios is a historian who has taught for several years in local Athens schools. He earned his undergraduate degree in archaeology from the University of Athens, and has conducted specialized research in the history of the Orthodox Church, Byzantine studies, and modern Greek history. Vassilios is a gifted teacher with extensive on-site experience with adults, children, and families.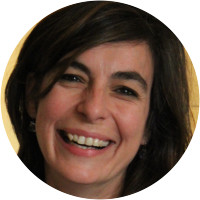 Smaro was born in Piraeus, lives in Athens, and has family roots in Greek Macedonia. As an undergraduate she majored in sociology and later studied at the School for Professional Tourist Guides and finally went on to complete her MA in Cultural Heritage Studies at University College London. She has been guiding all around Greece since 1998. Fluent in Greek, English, and Italian, Smaro has also lead tours for Stanford, Harvard, Yale and other Ivy League Alumni groups; Swan Hellenic; Abercrombie & Kent; the British Museum; the National Geographic and Lindblad Expeditions; the American Institute of Archaeology; the Biblical Archaeology Society; the Smithsonian Institution and several universities. She enjoys reading, traveling, trekking, scuba diving, teaching and – still - studying!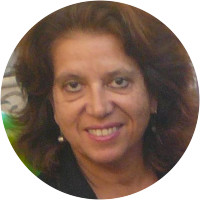 Sophia was born in Canada but has lived most of her life in Greece. She studied philology at the University of Athens and is also a licensed tour guide. Years of experience with Ivy League Schools and Alumni associations have made her the ideal choice for visitors who wish to get insight from a local expert. A guest once said: "Sophia had an instinct for what we wanted to know and an impressive range of knowledge, academic and otherwise. She has a charming personality."
Reviews can only be left by Context customers after they have completed a tour. For more information about our reviews, please see our FAQ.
Demetra was terrific. She was very knowledgeable and flexible and willing to address a range of questions. She gave us a fascinating perspective on modern Greece and some of the issues we've read about. She was also helpful in providing information about the local area that we could use beyond the tour. We're glad to have met her!
Aug. 17, 2018
Fantastic insight into how Athens has changed in the past decade and the issues currently. Demetra was a wonderful, insightful guide.
Aug. 15, 2018