Tour Details
Tour Description
During this 3-hour focused walk, we'll look closely at the Acropolis, the heart of the city of Athens. Accompanied by a trained archeologist, we'll visit these world-famous ruins on the top of the hill in an effort to make sense of its historic importance and modern incarnation.
Sites Visited
Acropolis
Athens Acropolis Museum
Included
3 hours with a PhD or MA level guide
Skip-the-line tickets
Itinerary Details
Our visit will cover the main buildings on the Acropolis, including the Erechtheion, the Temple of Athena Nike, the Propylaia, and, of course, the Parthenon. As we explore the sites with an expert, we'll discuss their history. From construction to ruin, rediscovery to reconstruction, we will learn how these sites grew and evolved along with the city of Athens, gaining insight into ancient Greek history and the role of religion in Athenian culture. We'll learn the differences between Doric, Ionic, and Corinthian orders of architecture and together build a vocabulary to discuss and understand the many amazing structures on the Acropolis. The Acropolis offers wonderful views over Athens, and we will also look at how the rock of the Acropolis itself serves as a reference point for the modern development of Athens.

This walk will also include a visit to the stunning new Athens Acropolis Museum, designed by Bernard Tschumi and opened in 2009. Designed to echo the topography of the actual Acropolis, the museum is an illuminating companion to the ruins of the original site. We'll look at some of the museum's treasures, including the wonderful re-creation of the frieze of the Parthenon. By the end of the tour, we'll emerge from the Acropolis with a deeper understanding of Athenian society and the central position of this monument within the city.


FAQ
What is a private tour?
Our private tours are limited exclusively to travelers in your party. They are designed to provide a learning experience that is completely tailored to you and your traveling companions. Private tours give you more flexibility with scheduling (you decide when the walk best fits in your trip), the ability to tailor your itinerary (we'll work to match the itinerary to the interests and dynamics of your group), and more personalized time with your guide.

What is a small group tour?
Our small group tours cover many of the same itineraries as our private tours, but they place you with other travelers in groups of 6 or less. They operate on a pre-scheduled calendar, and are designed to provide an opportunity to engage with and learn from other travelers. Most of our small group tours require at least three (3) participants to run, although there is some variation from walk to walk. However, there is some variation from walk to walk. As you sign up for a tentative walk we display the minimum number required in order to confirm.

What is the Acropolis Combined ticket and how does it work?
The Acropolis combined tickets are valid for admission to Acropolis and Slopes, Ancient Agora, Hadrian's Library, Kerameikos, Aristotle's Library [Lykeion], Olympieion, Roman Agora and can be used for 5 days after the first entrance. This ticket do not include the Acropolis museum.
Where You'll Start
Tour Experts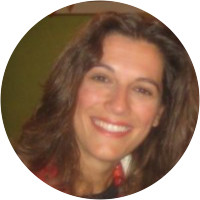 Kelly
Kelly holds an MA in modern letters from the Sorbonne in Paris, and a certificate in archaeology from the National School in Athens. She has extensive experience leading individuals and groups through the monuments of her hometown. In addition to her years of experience on site in Athens, Kelly has also undergone training in interpretation and museum education at both the Metropolitan Museum of Art and MoMA in New York City, and in cultural heritage management at the University of Paris IX. A gifted teacher, Kelly has guided a wide range of visitors in Athens, from members of the International Olympic Committee to heads of state and diplomats.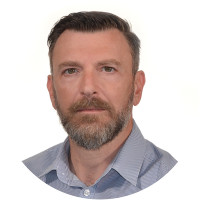 Vassilios
Vassilios is a historian who has taught for several years in local Athens schools. He earned his undergraduate degree in archaeology from the University of Athens, and has conducted specialized research in the history of the Orthodox Church, Byzantine studies, and modern Greek history. Vassilios is a gifted teacher with extensive on-site experience with adults, children, and families.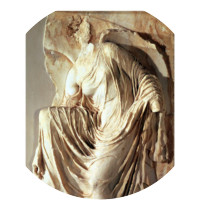 Yiouli
Yiouli was born in Athens and lives in the city with her family. She studied history and archaeology at the University of Athens, and became a licensed guide for the city in 2005.
Reviews can only be left by Context customers after they have completed a tour. For more information about our reviews, please see our FAQ.
Panos was great, gave us a lot of information and didn't want us to miss anything
Nov. 19, 2019
Sophia was an amazing guide, not only her English was very fluent and clear, but her knowledge and detail to her tour was exceptional. She was engaging, just explaining enough and had the amazing detail to tailor our tour with a historic and marathoner perspective when she perceived this was our main interest.
Nov. 9, 2019
Alex is a tremendous guide/host. He is warm, helpful and very knowledgeable. All of our context guides have added tremendous value to the trips. I do have a significant suggestion regarding Acropolis tickets. Short version - we read comments on Context about the tickets for Acropolis and everyone was confused about using the City Museum ticket on the Context Tour. 3 telephone calls to Context resulted in 3 different answers. Each person was helpful and polite and had to check with someone else. No one was sure if a ticket purchased prior to the trip would would in the skip the line tour. The last person told me it was favorable to purchase the tickets through Context for both the Acropolis and the museum. I said yes but when we arrived today for the tour (with 6 people) the guide said that his directions were that we had to purchase the tickets. The most interesting part was that the ticket prices were discounted 50% as of 11/1 so buying $30 tickets would have wasted $$. Our confirmation email also said our tickets were prepaid. It was not crowded today so timed tickets did not matter. My suggestion is to get simple accurate information regarding this trip on the website and have all reps give the same answer. For our Agora trip the info was clear and helpful. Tour guests will be required to purchase individual tickets for museums approx $20 per guest. Tour guides will give guests suggestions for buying various ticket package options. Worked perfectly. Looking forward to our Beyond Feta tour on Monday.
Nov. 2, 2019