Tour Details
Tour Description
The birthplace of democracy and standard-bearer for classical art, literature, and philosophy, Athens is widely considered the touchstone of Western civilization. In one of our most popular tours of Athens, we explore the Ancient Agora of Athens, Kerameikos, Roman Agora, and other sites in Plaka and Monastiraki, looking at the social, political, and economic underpinnings of Greek accomplishments while exploring aspects of daily life in the ancient city.
Ancient Agora Tour of Athens
Our walk begins in the Agora, the centerpiece of daily life in the antique city. The Agora consists of a confusing jumble of ruins spanning over 2000 years. Our trained archaeological scholar will spend time helping us decipher the visual clues in the landscape and recreate, through its various phases, the built environment of this area. We'll look closely at such buildings as the Stoa, Hephasteion, and Odeion of Agrippa, and discuss their role in daily life. Our guide may trace the economic history of ancient Greece as the city evolved, discussing the rise of successively more complex systems of trade and commerce and their impact on the Athenian city. We'll spend ample time within the museum of the Stoa where there is a wonderful collection of finds from the Agora excavations.
Rituals and Growth
From here, our walk can go in a variety of directions. We could head towards the Kerameikos, an excavated burial area where we can look at how ancient Athenians dealt with death. Or, we could head into the Plaka area, where remnants of ancient Greek, Hellenistic, and Roman structures still remain, including the impressive library built for the Emperor Hadrian. This building provides a wonderful backdrop for tracing the development of the city after its Roman conquest in the first century BCE.
How They Lived
We'll finish up on the leafy streets of Plaka with a strong sense of how normal people lived during the classical and post-classical periods, and how political and social forces shaped the city throughout its history. This tour is often combined with our
Acropolis Tour
to paint a vivid portrait of ancient Athens.
Addendum
Please note that tickets to the Agora and other key sites in Athens are not included in the walk price, and need to be purchased the day of. There are various ticket combinations which visitors should note before deciding which to buy (based on their planned itinerary):
Ancient Agora ONLY: EUR 10
Acropolis and Theater of Dionysos ONLY: EUR 20
Children under 18 may enter all sites except the Acropolis Museum free of charge with a valid ID.
Where You'll Start
Tour Experts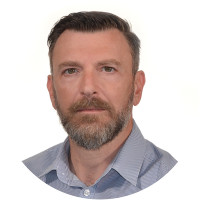 Vassilios is a historian who has taught for several years in local Athens schools. He earned his undergraduate degree in archaeology from the University of Athens, and has conducted specialized research in the history of the Orthodox Church, Byzantine studies, and modern Greek history. Vassilios is a gifted teacher with extensive on-site experience with adults, children, and families.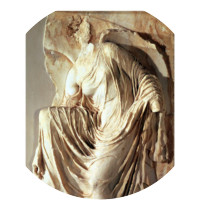 Yiouli was born in Athens and lives in the city with her family. She studied history and archaeology at the University of Athens, and became a licensed guide for the city in 2005.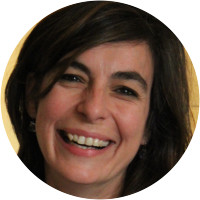 Smaro was born in Piraeus, lives in Athens, and has family roots in Greek Macedonia. As an undergraduate she majored in sociology and later studied at the School for Professional Tourist Guides and finally went on to complete her MA in Cultural Heritage Studies at University College London. She has been guiding all around Greece since 1998. Fluent in Greek, English, and Italian, Smaro has also lead tours for Stanford, Harvard, Yale and other Ivy League Alumni groups; Swan Hellenic; Abercrombie & Kent; the British Museum; the National Geographic and Lindblad Expeditions; the American Institute of Archaeology; the Biblical Archaeology Society; the Smithsonian Institution and several universities. She enjoys reading, traveling, trekking, scuba diving, teaching and – still - studying!
Reviews can only be left by Context customers after they have completed a tour. For more information about our reviews, please see our FAQ.
Popi was a wonderful guide. The tour was great for Greek history lovers and newbies alike. I think there is an opportunity to expand the discussion of the political history of Athens in this tour or another.
Jun. 30, 2022
This is our second day with Popi. She's EXCELLENT both in her knowledge and her personal interaction with us!
Jun. 23, 2022