Tour Details
Tour Description
What was a sacrifice? How was it done? Why was it done? In this three-hour Parthenon for Kids tour, we'll explore these questions and more as we wander through the ruins of the Acropolis and Agora and piece together a portrait of ancient Athenian society. Along the way, we'll run through a series of activities and games that make the material come alive and help us explore the role of rites and rituals during antiquity.
Sites Visited
Included
3 hours with a Ph.D. or MA-level guide
Athens Archaeological Sites tickets (which includes the Acropolis and the Agora)

Please Note: Our team will pre-purchase timed admission tickets on behalf of your party. However, due to enhanced COVID-19 safety precautions at this venue, there will be a mandatory security line which we must wait in together.
Theater Of The Gods
We begin with a visit to the theater of Dionysus on the south slope of the Acropolis. Festivals of ancient drama took place here, including those of the famous tragedians Aeschylus, Sophocles, and Euripides. We'll look at how Greek drama was intrinsically connected with the cults of the god Dionysus. Thus we will talk not only about the annual festivals, but also about the actual rites of Bacchus, the maenads, and the ecstasy that worshippers aimed to achieve.
Parthenon for Kids
We will then walk up the hill of the Acropolis, where we will discuss myths and rites associated with the gods worshipped there, such as the contest between Athena and Poseidon over the tutelage of Athens. We can continue on to the Agora and its ancient ruins. Walking along the Panathenaic Way we will discuss the Panathenaic Festival, a celebration in honor of Athena in which Athenian maidens would carry a robe to the goddess and place it on her cult statue in the Erechtheion.


Using the theme of rites and rituals to guide us, this walk introduces children and their parents to the Acropolis and ancient Athenian society.


FAQ
What is the Athens Archaeological Site ticket and how does it work?
The Athens Archaeological Site tickets are valid for admission to Acropolis and Slopes, Ancient Agora, Hadrian's Library, Kerameikos, Aristotle's Library [Lykeion], Olympieion, Roman Agora and can be used for 5 days after the first entrance. It doesn't include the Acropolis Museum, that's why we purchase a different ticket for the Acropolis Museum.

There are 10 in my family but your website won't allow me to include more than 9 participants. Can't you make an exception?
The sites we visit currently do not allow groups larger than 9.
Where You'll Start
Tour Experts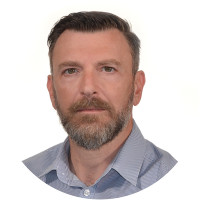 Vassilios is a historian who has taught for several years in local Athens schools. He earned his undergraduate degree in archaeology from the University of Athens, and has conducted specialized research in the history of the Orthodox Church, Byzantine studies, and modern Greek history. Vassilios is a gifted teacher with extensive on-site experience with adults, children, and families.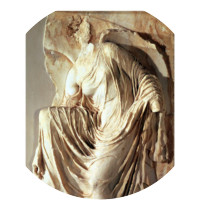 Yiouli was born in Athens and lives in the city with her family. She studied history and archaeology at the University of Athens, and became a licensed guide for the city in 2005.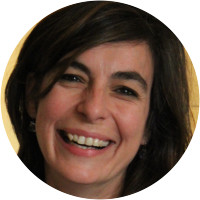 Smaro was born in Piraeus, lives in Athens, and has family roots in Greek Macedonia. As an undergraduate she majored in sociology and later studied at the School for Professional Tourist Guides and finally went on to complete her MA in Cultural Heritage Studies at University College London. She has been guiding all around Greece since 1998. Fluent in Greek, English, and Italian, Smaro has also lead tours for Stanford, Harvard, Yale and other Ivy League Alumni groups; Swan Hellenic; Abercrombie & Kent; the British Museum; the National Geographic and Lindblad Expeditions; the American Institute of Archaeology; the Biblical Archaeology Society; the Smithsonian Institution and several universities. She enjoys reading, traveling, trekking, scuba diving, teaching and – still - studying!
Reviews can only be left by Context customers after they have completed a tour. For more information about our reviews, please see our FAQ.
We loved Lena! She was so knowledgeable and her stories were fantastic.
Jul. 3, 2022
Anastasia was an incredible tour guide. Well informed and engaging.
Jun. 24, 2022
Sophia was wonderful, knowledgeable, and did a wonderful job at keeping us engaged.
Jul. 13, 2019