Tour Details
Tour Description
Ancient Greece was a land of myths and gods, odysseys and oracles. The majestic ruins of the oracle at Delphi, a UNESCO World Heritage Site located two and half hours outside of Athens on Mount Parnassus, offer a view into the religions and myths of this country. On this Delphi Tour, a day trip from Athens led by an archeologist, we explore the ancient wonder of Delphi, gaining a deeper appreciation for its ruins and what they tell us about the legacy of Greek culture.
Delphi Tour - The Navel Of The World
Tucked away on the mountain in a setting fit for the gods, the ruins at Delphi leave no doubt about their splendor. Called "the navel of the world," this monument to Apollo remains an impressive archaeological site. The Delphic Oracle, an older woman selected for her purity, was approached for most important decisions during classical times. Together we will ascend through mountain roads to the site, taking in the sweeping views.

NOTE: This tour includes a car service that will pick you up at your accommodation. Please tell us your hotel or apartment address in the 'Additional Details' box while adding the tour to your shopping cart.
Myths and Monuments
As we trek through Delphi, we will learn about ancient Greek myths from our guide, an archeologist or expert in ancient Greece, like Apollo's killing of the serpent Python and subsequent exile. We will uncover the significance of the epic location and remaining structures, such as The Temple of Apollo, The Treasury of Siphnos, the Sphinx of Naxos, and the stadium where the Pythian Games were held. We will also visit the Delphi Archaeological Museum, exploring the extensive ruins and artifacts of the area in depth.


FAQ
What is a private tour?
Our private tours are limited exclusively to travelers in your party. They are designed to provide a learning experience that is completely tailored to you and your traveling companions. Private tours give you more flexibility with scheduling (you decide when the walk best fits in your trip), the ability to tailor your itinerary (we'll work to match the itinerary to the interests and dynamics of your group), and more personalized time with your guide.


What is a small group tour?
Our small group tours cover many of the same itineraries as our private tours, but they place you with other travelers in groups of 6 or less. They operate on a pre-scheduled calendar, and are designed to provide an opportunity to engage with and learn from other travelers. Most of our small group tours require at least three (3) participants to run, although there is some variation from walk to walk. However, there is some variation from walk to walk. As you sign up for a tentative walk we display the minimum number required in order to confirm.


Where You'll Start
Tour Experts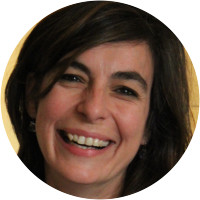 Smaro was born in Piraeus, lives in Athens, and has family roots in Greek Macedonia. As an undergraduate she majored in sociology and later studied at the School for Professional Tourist Guides and finally went on to complete her MA in Cultural Heritage Studies at University College London. She has been guiding all around Greece since 1998. Fluent in Greek, English, and Italian, Smaro has also lead tours for Stanford, Harvard, Yale and other Ivy League Alumni groups; Swan Hellenic; Abercrombie & Kent; the British Museum; the National Geographic and Lindblad Expeditions; the American Institute of Archaeology; the Biblical Archaeology Society; the Smithsonian Institution and several universities. She enjoys reading, traveling, trekking, scuba diving, teaching and – still - studying!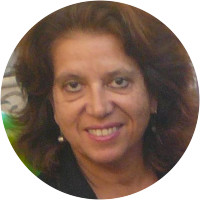 Sophia was born in Canada but has lived most of her life in Greece. She studied philology at the University of Athens and is also a licensed tour guide. Years of experience with Ivy League Schools and Alumni associations have made her the ideal choice for visitors who wish to get insight from a local expert. A guest once said: "Sophia had an instinct for what we wanted to know and an impressive range of knowledge, academic and otherwise. She has a charming personality."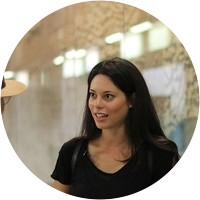 Originally from Cyprus, Antigone moved to Athens to study History and Archaeology at the National University of Athens. She now also holds an MA in History of Art from the University of York. Her fields of interest vary from ancient to contemporary art and history. She has excavated in several archaeological sites in both Greece and Cyprus. During the past year she worked at the Exhibitions Department for the Benaki Museum in Athens. Today she leads walks around the city of Athens and other parts of Greece, while also writing articles related to history of art for a local monthly publication. She is enthusiastic and willing to share her knowledge and experiences of her favorite city.
Reviews can only be left by Context customers after they have completed a tour. For more information about our reviews, please see our FAQ.
Panos is a wonderful guide. He filled our heads with so much history as well as fun stories. He is pleasant to be with and so, so smart.
Jul. 4, 2022
We did two tours with Panos and Makes. They are a terrific duo and Panos is a guide extraordinaire!! So knowledgeable, so funny, so many interesting details. He made both trips so much fun but all the while, we were learning a lot!
Nov. 24, 2021
Very awesome to stand in an area where Alexander the Great consulted the oracle. Just a surreal experience. Panos is an amazing guide and we would recommend him to anyone who visits Greece.
Oct. 28, 2021