Tour Details
Photos & Highlights
Learn about the unique history and culture of Budapest with stops at all of its essential religious, political, and cultural sites
Led by a local expert specializing in architecture or history
Dohany (Great) Synagogue, Fisherman's Bastion (exterior), Matthias Church, St. Stephen's Basilica, and Buda Castle
Tour Description
Dive deep into the history of the Hungarian capital (or really the history of two distinct cities: Buda and Pest) on this full-day tour. In the company of a local expert specializing in history or architecture, we'll explore the city's main religious, political, and cultural sites. Meant to give first-time travelers a comprehensive overview of the city's unique layout and history, this tour sets the stage for further explorations of the magnificent metropolis.
Sites Visited
Buda Castle
Fisherman's Bastion
Matthias Church (interior and exterior, if available)
Dohany (Great) Synagogue (interior and exterior, if available)
St. Stephen's Basilica
Included
Tickets to Matthias Church and Dohany Synogogue (when available)
Itinerary Details
Your full-day exploration begins in Buda's Castle District with the stunning panorama of the Danube River as a backdrop. You'll spend the first part of your morning exploring this stunning medieval area, stopping at notable sites such as Fisherman's Bastion, Matthias Church (on the weekends we will explore the exterior only), and the exquisite Buda Castle complex. Here, you'll learn about the Hungarian monarchy and the strategic and symbolic importance of this historic district.
Continuing your adventure, we will travel across the river to downtown Pest, taking in the eclectic blend of ancient and modern that is unique to the city. Your morning will be topped off with a delicious lunch at a local restaurant or cafe, where you'll have the chance to talk to your expert about anything — from the sites explored earlier to modern local life in Hungary.
After lunch, you'll make your way through the Jewish Quarter, learning about the Jewish culture in the city from the Middle Ages to WWII to the present day. You will visit the important Dohany (Great) Synagogue, the largest synagogue in Europe (on Saturdays, you will view from the exterior only). You'll continue your walk through buzzing Pest, with your expert guiding you through its stunning architecture, from Art Nouveau to Baroque to the Neoclassical St. Stephen's Basilica. At the end of this fascinating journey, you will have a deeper appreciation and understanding of the Hungarian capital's architecture, politics, history, and culture.
FAQ
For more information
about Context tours, please visit
our FAQs
.
Book with confidence
— see Context's flexible cancellation policy
here
.
Where do we meet? Where does the tour end?
You will meet your expert guide in front of the Hilton Budapest located at Hess András tér 1-3. It will end on the Pest side of the city in a central area, either near the Basilica or in the Jewish district. Your confirmation email will have the exact meeting point details along with a map, and a 24-hour phone number for any last-minute issues.
Can this tour be customized?
Yes, this can be made possible. Please contact us and we will discuss options with you.
Can this tour be booked for earlier or later?
It's not recommended that this tour starts later than 9 am due to how busy the streets can get in mid-morning.
Is this a good tour for children and families?
It's a walking intensive tour, however, we can accommodate this tour and make it kid-friendly, please kindly reach out to us and we will tailor this tour.
What costs will I need to cover on the day?
Your entrance fees, public transport, and a local snack/refreshment will be pre-paid. On the day, you will be expected to cover the cost of your lunch and any additional refreshments.
Can I book a car service?
Car service is not required, but can be arranged. Please contact us and we can provide costs and arrange this for you.
Where You'll Start
Tour Experts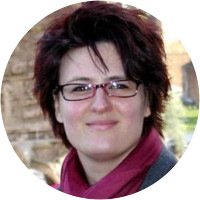 Enikő holds an MA in classical philology and art history from the University ELTE, Budapest, and another in medieval studies from the Central European University. She received her PhD in Neo-Latin studies from the University of Szeged with a doctoral dissertation written on the intellectual historical analysis of Galeotto Marzio's De doctrina promiscua, a treatise about medical astrology and astronomy from the end of the fifteenth century. She is a research fellow at the Hungarian Academy of Sciences, in the Institute for Literary Studies. Her main field of interest is Humanism in Italy and Hungary, Neo-Latin literature, and Renaissance portraiture and physiognomy. She is also a member of the International Association for Neo-Latin Studies, and has worked as a scholarly guide in the Museum of Fine Arts, Budapest.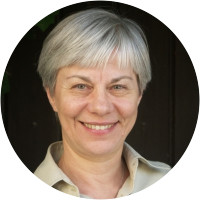 Györgyi is a historian with substantial heritage expertise. Her research focuses on modern history as well as the theory and practice of heritage conservation in Central and Eastern Europe following the change of the political system in the 1990s. She is the author of numerous books and articles in these fields. She has also taken part in co-operational research programs in the United States, France, Poland, and Slovakia, and has lectured at prestigious universities in the United States, France, Japan, Taiwan, and Hungary.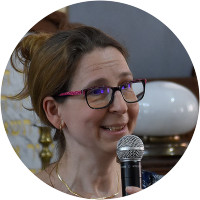 Szonja is a historian, a teacher and an experienced tour guide, with a deep interest in cultural, social and urban history. A native of Budapest, she has studied and lived extensively in Oxford, Jerusalem and New York. She holds a DPhil from the University of Oxford, and MA degrees from Oxford and Budapest. Her main field of research and interest is Hungarian Jewish history and cultural history, and she is especially intrigued by issues related to changes in national identity and language choice. She has lectured and published extensively in her field, in English, Hungarian, Hebrew and Yiddish. As an educator her passion is to tell the story behind the facts, and as a tour guide to show the stories behind various layers of a city or region - historical, social and architectural alike.
Reviews can only be left by Context customers after they have completed a tour. For more information about our reviews, please see our FAQ.
Would have preferred to see a few more sites in the time given and spend a little less time at each
Jun. 16, 2022
Greta was knowledgeable and gave the right amount of information to be interesting but not to be boring. She is flexible and pleasant to be with
Dec. 30, 2021
This was our first tour with Context, and, based on our experience with Anna, we are looking forward to future tours. We are so impressed by Anna's PhD and knowledge of the history, architecture, and contemporary life of Budapest. She is warm and friendly and made sure we and our teenage children enjoyed the day. We will highly recommend Context to our friends who travel.
Dec. 30, 2019