Tour Details
Tour Description
No trip to Dublin is complete without a visit to the Old Library of Trinity College to admire the Book of Kells. Dating back to the ninth century, this book is one of the finest illuminated manuscripts in the world and a key artifact of medieval history. In this historian-led Book of Kells Tour with skip-the-line tickets, we will visit the book, explore Trinity College's famed Old Library, and examine Celtic artifacts at the National Museum of Ireland, revealing how the light of learning shined brightly in Ireland during the Dark Ages.

PLEASE NOTE: The Old Library of Trinity College will be undergoing extensive renovations from 2023 and is gradually closing in preparation. By summer or early fall 2023, the Book of Kells will be exhibited in a different building. We will adjust the itinerary accordingly.
Book of Kells Tour
Our walk will start at Trinity College, a beacon of culture and learning in Dublin and Europe. Here, we'll discuss the history of the University and the Old Library, looking at how the Book of Kells arrived. Once inside, we'll see the Book of Mulling and the Book of Dimma—both 8th-century pocket Gospels. Our guide will delve into the types of quills and pigments used, introducing artistic styles and techniques of binding before we view the Book of Kells, the highlight of the exhibition.
The Long Room
Our visit will continue with the Old Library's famous Long Room and its barrel-vaulted ceiling. This stunning interior inspired the Jedi Archives in Star Wars, Part II: Attack of the Clones. We will have a little time to view the books and documents on display here, but before leaving the library we'll stop at the Brian Boru Harp—potentially the oldest harp in the world, and an instrument with a mysterious past. This will introduce a discussion on bardic culture and the continuation of the literary and poetic tradition down through the centuries.


Myths and Gold
Leaving Trinity College, we'll head to the National Museum of Ireland. Here, we'll delve into Celtic culture and mythology, starting with a discussion about the Tuatha dé Dannan, a mythical race of people from early Irish literature that brought four magical items to Ireland from cities—since disappeared—in the Northern Ocean.


We'll look at the origins of this strong mythology, traditionally located on the Hill of Tara, in the Boyne area. The discussion will cover the rich material outcomes of that culture like chalices, crosiers, brooches, and other objects d'art that will help us understand the sophistication of Irish culture at the time. Finally, we'll see how objects like the beautiful Ardagah Chalice connect the mythological culture back to the early-Christian monks. We'll also link them to the Arthurian legend and its resonance as a modern-day Holy Grail, with a replica of the chalice serving as the much-coveted trophy for Gaelic football sports. The walk will conclude with a viewing of other objects from the early-Christian period including the Tara Brooch and the Clonmacnoise Crozier.
Take Aways
Over the course of this walk we will discover why during the Dark Ages, Ireland came to be known as the Island of Saints and Scholars. They will come to understand how the Christian message inspired Irish monks to copy the gospels and richly decorate manuscripts and objects in a style known as Insular Art, reaching its pinnacle of expression in the Book of Kells and the Ardagh Chalice. Further knowledge of the period will be gleaned from monks' secular writings in the native Irish language inspired by the gods, goddesses, heroes, and heroines of Irish myth.


FAQ
What is a private tour?
Our private tours are limited exclusively to travelers in your party. They are designed to provide a learning experience that is completely tailored to you and your traveling companions. Private tours give you more flexibility with scheduling (you decide when the walk best fits in your trip), the ability to tailor your itinerary (we'll work to match the itinerary to the interests and dynamics of your group), and more personalized time with your guide.


What is a small group tour?
Our small group tours cover many of the same itineraries as our private tours, but they place you with other travelers in groups of 6 or less. They operate on a pre-scheduled calendar, and are designed to provide an opportunity to engage with and learn from other travelers. Most of our small group tours require at least three (3) participants to run, although there is some variation from walk to walk. However, there is some variation from walk to walk. As you sign up for a tentative walk we display the minimum number required in order to confirm.
Where You'll Start
Tour Experts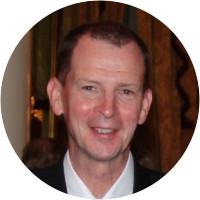 John Ducie is a native of Dublin with a passion for his city and explaining both it and Ireland to visitors. He has had a life long interest in cultural and natural heritage of all kinds. John retired as Properties and Conservation Manager of the National Trust for Ireland in 2012 to devote himself to a full-time career as a docent. Originally qualifying in Horticulture from Ireland's premier horticultural institute The National Botanic Gardens he also has an Hons. Bachelor of Business degree and a National University of Ireland Professional Certificate in Genealogy and Family History In the past he has chaired the Heritage Gardens and Designed Landscapes Committee for ten years, has served as Vice Chairman of The National Trust for Ireland, President of the European Network of National Heritage Organisations, a member of the Executive Committee of the International National Trusts Organisation and the Council of Europa Nostra (the pan European Heritage Alliance).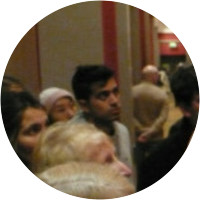 Arran Henderson graduated Art History from Oxford Brooks and from Fine Art from Dublin's National College of Art and Design. He also holds a Masters Degree from the Dublin Institute of Technology and has written on various aspects of art history, including his well known Hidden Dublin series, for various papers and journals such as The Irish Arts Review. Arran has led tours for the leading cultural agencies in Ireland's capital, including the Irish Architecture Foundation and Irish Georgian Society. He specializes in Fine Art interpretation, especially at the National Gallery of Ireland and, separately, on reading and revealing Dublin and Irish history, from Viking and Medieval through Georgian and Victorian, seen through the street-scape, topography and architecture of Dublin.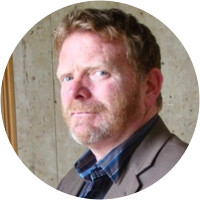 Kevin read History and Anthropology at the National University of Ireland, Maynooth between 2002 and 2005. In 2006, he began researching a doctoral thesis on the decline of the Clonbrock estate in County Galway. He was awarded a Ph.D in 2011 and has published and presented on aspects of Irish history since then. He is passionate about history and culture and weaves narratives from the mythology, artefacts, architecture and art of Dublin city and its environs to challenge and stimulate those who would like a little more from a guide. His mission is to take those with inquisitive minds on journeys that will facilitate an understanding of the historical and mythological heritage that have shaped and continue to shape the Ireland of the 21st century.
Reviews can only be left by Context customers after they have completed a tour. For more information about our reviews, please see our FAQ.
Arran was flexible and focused on the things we were interested in.
Mar. 21, 2023
Kevin was very friendly and easy to talk to, as well as being knowledgeable and obviously well prepared.
Mar. 18, 2023
Catherine was fantastic! She is so knowledgeable and friendly. She answered questions and tailored the tour to our interests.
Jan. 27, 2023