Tour Details
Tour Description
Long gone are the days of the potato famine. Today Dublin has taken a prominent position in the food revolution taking place in the Northern Europe. On this 2.5-hour Dublin food tour we'll learn how a country once known for its poor eating standards is now leveraging the locavore movement and digging into its traditions to create a rich and diverse culinary scene. During our time together on this tour we'll learn about Dublin's food evolution from an expert, all while tasting local specialties ranging from fresh seafood to classic soda bread, accompanied by a pint or dram for good measure.
Coffee Capital
Starting our walk near Merrion Square, this tour will cover the area around the Libertines and St. Stephen's Green, including a group of specialty food shops selected by our local food experts for for their quality and history. This area of Dublin, often known for its beautiful Georgian architecture and its former illustrious residents—think Samuel Beckett and Oscar Wilde—is now associated with great, innovative Irish restaurants. We'll begin with a coffee in one of Dublin's most respected coffee shops, where we'll discuss how Ireland's economic rollercoaster at the start of the century influenced the food scene of Dublin in particular.
Dublin Food Tour
After our introduction, we'll delve deeper into Irish specialties, paying visits to the one of Dublin's bakeries to taste some traditional soda bread and discussing how this particular food became associated with Ireland. We may pair it with a cheese like
Durrus Óg
, or with some of the moreish salami from Gubbeen Farm, a famous organic Irish dairy farm. Along with traditional bread, we may taste some of Ireland's award winning gluten free products, or perhaps we'll move directly onto the world of seafood, depending on the mood of the group. Our discussion will take us from fish and chips to oyster farming, the art of preserving, and smokehouses. Our epicurean journey may finish in one of Dublin's independent pubs, with a flight of craft beers or a dram of whiskey, discussing the role of drinking in Irish society. Note, to dive deeper into this topic we suggest our
Dublin Literary Tour
, which looks at some famous drinkers (and writers) in Irish culture.
From Potatoes to Oysters
Along the way, we'll discuss how all of these products fit into the Irish diet and how the influx of foreigners has influenced the local food scene. Our guide, with a background in history, will contextualize current trends within the history of Irish gastronomy. At the end we'll emerge with a deeper understanding and appreciation for Irish culinary flare and what the future has in store for farmers, brewers, restaurateurs, and foodies in the city of Dublin. We'll also pat our full bellies.


Note: Our guides select a variety of shops and food joints to visit based on their particular specialities and relationships with shopkeepers. Thus, our exact presentation and tour of shops will vary depending on the guide and group, creating a unique experience. Please use the travel info box to tell us about any food intolerances or preference so that we can best adapt your tour.


FAQ
What is covered by the tasting fee?
The exact list of things included varies depending on the day of the week, the expert, and the preferences of the group, but the tasting generally includes a coffee or hot drink with some pastry, some cheese and cold cuts tasted with bread or crackers, a pint of beer, gourmet potatoes and some fish (fried or raw oysters).


What if I have dietary restrictions or intolerances?
We always do our best to accommodate clients with dietary restrictions, just let us know exactly what are the foods you need to avoid and we'll make sure to adapt the walk accordingly.


What if it's raining?
Tours operate rain or shine, but in the case of inclement weather, your expert will modify the tour so more time is spent indoors. It never hurts to have an umbrella on hand.


Is this tour good for kids?
Yes! Learning about a new place through its cuisine is extremely popular with kids. We'll skip the beer and whisky and replace them with something sweet or fun that will be perfect for your family.


Is this a walking intensive tour?
No, the whole area is quite compact and the terrain is always even.
Where You'll Start
Tour Experts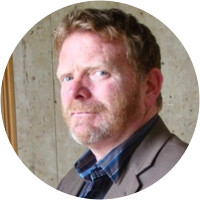 Kevin read History and Anthropology at the National University of Ireland, Maynooth between 2002 and 2005. In 2006, he began researching a doctoral thesis on the decline of the Clonbrock estate in County Galway. He was awarded a Ph.D in 2011 and has published and presented on aspects of Irish history since then. He is passionate about history and culture and weaves narratives from the mythology, artefacts, architecture and art of Dublin city and its environs to challenge and stimulate those who would like a little more from a guide. His mission is to take those with inquisitive minds on journeys that will facilitate an understanding of the historical and mythological heritage that have shaped and continue to shape the Ireland of the 21st century.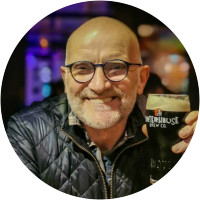 Jim is a lifelong advocate for organic and artisan food. He says Ireland has a taste, its terroir, to use the language of gastronomy. Jim is an advocate for local, artisan foods and producers. Jim creates a sensory world that is uniquely Irish; he will draw you down into the world of the connoisseur. He tells the story of its people whilst your palate is introduced to the taste of this fertile land. As a tour guide, he loves to engage with people and tailor authentic experiences; he introduces you to Dublin and Ireland as best friends. He will tell a modern contemporary story on his tours drawing in from food, architecture, literary greats and musical legends. His tours are visceral and engaging, he mixes his knowledge as a Failté Ireland qualified guide with a subtle sensory excitement. His very first client in 1999 called him a bard, a storyteller. Come hear his story and get the Celtic spirit. Céad míle fáilte!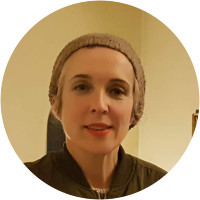 Catherine Dowling has always been a voyager, advocate of roads less travelled and an avid seeker of knowledge. With a BA in Philology and Business she speaks four languages fluently - English, French, Spanish and Gaelic. She is a contemporary musician, composer, singer and performer. Her works have been aired on How to get Away with Murder, CSI Miami, The Witches of East End and Alan Ball's production of Banshee.  An upcoming project will include original music works on the greatest women in Irish History in both English and Gaelic.  She has a deep passion for history with her uncle Daniel Dowling being a local Kilkenny historian and author of numerous highly- acclaimed history books on the Kilkenny and Waterford areas. The birth place of her father is the location of the first Land League meeting in the late 1870's in South Kilkenny and boosts a collection of over 25,000 books.  With over 15 years working as a history guide, prepare to be mesmerized by her knowledge, wit and charm as well her ability to bring the human touch to the history of Dublin and Ireland.
Reviews can only be left by Context customers after they have completed a tour. For more information about our reviews, please see our FAQ.
Cat engaged and charmed my daughter and me from the moment we met her at St.Teresa's Church. We enjoyed all that she shared with us; her sparkling personality, her immense knowledge of Ireland's history, her love for Dublin, along with her selection of idyllic culinary places, which included Bewley's Oriental Cafe and Davy Byrnes, along with additional gems. Discovering my love for Irish Brown Bread, she took us to a source for its ingredients. Following the tour, Cat emailed me her favorite bread recipe. I can't recommend Cat and her tour more highly. Fabulous !!!
Jan. 1, 2023
Cat was the best Context tour guide we've ever had. She is so knowledgeable and fun to be with. It was perfection.
Oct. 19, 2022
Jim gave us an extraordinary experience. He was so knowledgeable, funny and fascinating as he talked about Irish food, culture and history. And the food was delicious!! We had an unbelievable time with him. Loved every minute.
Oct. 1, 2022