Tour Details
Tour Description
Let us show you Ireland's capital city through the lens of a Dubliner, weaving through the streets of Ireland's lively capital city. In this two-hour Dublin Walking Tour, we'll join a local historian for an overview of the city's rich history, from its early origins as a Gaelic village to the arrival of the Vikings, Normans, and the English. Along the way we'll also get our bearings, discover great pubs and restaurants, and answer questions about life in Dublin—which means "black pool" in Gaelic—today.
"Charming and smart, our guide filled our heads with history, culture, politics, and tradition. We found the Dublin tour to be delightful and extremely knowledgeable."
Dublin Walking Tour
The Dublin Walking Tour begins outside The Gresham Hotel, a Dublin hotspot since the 19th century located on O'Connell St., a fashionable suburb built in the 1700s but now the city's best-known thoroughfare. We will pass by a statue of James Joyce (leaning on his walking stick) on North Earl St. (affectionately known to Dubliners as 'the prick with the stick') and the Spire of Light towering above the General Post Office, headquarters of 1916 Rising. Then, we'll pass by the O'Connell Monument, named after Daniel O'Connell, known as the Liberator for his role as architect of the Catholic Emancipation in 1829.
Across the Bridge
We'll then proceed to O'Connell Bridge, which is as wide as it is long and serves as the main link between the north and south sides of the city across the river Liffey. From this vantage point, we can see Christchurch Cathedral at the medieval heart of the city to the west; looking eastward, we see the newest part of the city: the 'Silicon Docks.' Fashioned from steel and glass, this area's name comes from the presence of tech companies like Google, Facebook, LinkedIn, and Twitter who have chosen Dublin as their European headquarters. While traversing O'Connell Bridge, we'll also be sure to scope out the iconic Ha'penny Bridge; Dublin's most famous landmark.
On the South Side
Having crossed over to the south side of the city, we will pass by the Palace Bar on Fleet St, a well-known haunt of Brendan Behan and Patrick Kavanagh, two hellraisers of the 1950s literary set. We'll also make our way through the Temple Bar district, which survived being slated for destruction to make room for the central bus station due to its thriving bohemian arts community. It is now home to cultural centers like Project Theatre, the Irish Film Institute, and the National Photographic Archive, among others.
Dublin's Origins
Moving on, we'll pass by the Olympia Theatre, an exquisite example of Victorian architecture that still hosts concerts, before visiting the exterior grounds of Dublin Castle, the site of Dublin's first Viking settlement in 841 and the place where the city sprang up. We'll also scope out the Chapel Royal, the neo-gothic church that was the private chapel of the lord lieutenant—the representative of English monarchs who held a surrogate court at Dublin Castle, which was built by the command of King John in 1204. We'll see how the medieval courtyard was remodeled in the late 1600s and early 1700s and hear about the daring heist of the Irish Crown Jewels from the Bedford Tower in 1907.
City Hall and Christchurch Cathedral
Nearing the end of our walk, we'll visit City Hall, a Palladian structure with frescoes illustrating the history of the city and a central mosaic depicting the city's coat of arms. From here we will walk toward Wood Quay, the site of extensive archaeological excavations during the 1970s and '80s that uncovered the largest Viking settlement outside of Scandinavia. We'll then conclude the walk at Christchurch Cathedral, originally founded as a small church in 1028 by Sitric Silkenbeard, the Viking king of Dublin, and the burial place of Strongbow, the Cambro-Norman warlord who was a key player in the Norman conquest of Ireland. The site was renovated in the 1870s by the Roe whiskey distilling family.
Take Aways
This walk is designed to give a basic overview of the city and is best organized within a few days of arriving. We strongly recommend pairing it with one of our other thematic
Dublin walking tours
in order to dive deeper into this fascinating city. For example, our
Easter Rising Tour
explores the events of 1916 and the Irish War of Independence, which shaped Irish political history since. Alternatively, our
Dublin Literary Tour
provides a deep look at the lives of some of the city's most prominent authors.
FAQ
Where do we start?
We meet near the Gresham Hotel. Your confirmation email will have the exact meeting point and our email
info@contexttravel.com
Do we go inside the venues?
This is an outside walking tour, so we'll see the Houses of Parliament and the Dublin General Post Office from the outside and we'll walk through the grounds of Dublin Castle and see it from the exterior.

Is this tour accessible if I have mobility concerns? While we don't cover a large distance on the tour, nor do we take a fast pace, we will be walking the entire tour which includes cobblestoned streets. There are occasional opportunities to sit. If you have mobility concerns, please feel free to contact us before booking; we can help you decide if our group walk or a private walk, with a modified route, will be best.
Where You'll Start
Tour Experts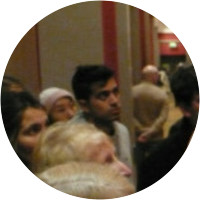 Arran Henderson graduated Art History from Oxford Brooks and from Fine Art from Dublin's National College of Art and Design. He also holds a Masters Degree from the Dublin Institute of Technology and has written on various aspects of art history, including his well known Hidden Dublin series, for various papers and journals such as The Irish Arts Review. Arran has led tours for the leading cultural agencies in Ireland's capital, including the Irish Architecture Foundation and Irish Georgian Society. He specializes in Fine Art interpretation, especially at the National Gallery of Ireland and, separately, on reading and revealing Dublin and Irish history, from Viking and Medieval through Georgian and Victorian, seen through the street-scape, topography and architecture of Dublin.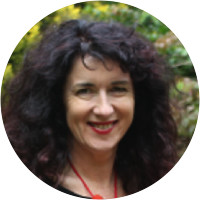 Anne Marie Hayes was born and raised in County Waterford and is now Dublin based. Her background is in painting and ceramics. She graduated as mature student from Dun Laoghaire Institute of Art & Design with a BA Fine Art. Following her graduation, she exhibited in Ireland and abroad. She returned to college to complete a Master of Art in the Contemporary World from National College of Art and Design. Anne Marie has studied architectural glass at a studio in Italy, working with two Mastercrafters restoring stained glass windows and working on commissions. Returning to study at Trinity College Dublin in 2022, Anne Marie graduated with a M.Phil in Art History with a focus on cartography in 16th Century Ireland.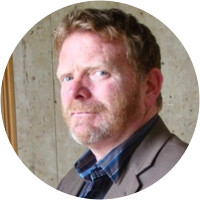 Kevin read History and Anthropology at the National University of Ireland, Maynooth between 2002 and 2005. In 2006, he began researching a doctoral thesis on the decline of the Clonbrock estate in County Galway. He was awarded a Ph.D in 2011 and has published and presented on aspects of Irish history since then. He is passionate about history and culture and weaves narratives from the mythology, artefacts, architecture and art of Dublin city and its environs to challenge and stimulate those who would like a little more from a guide. His mission is to take those with inquisitive minds on journeys that will facilitate an understanding of the historical and mythological heritage that have shaped and continue to shape the Ireland of the 21st century.
Reviews can only be left by Context customers after they have completed a tour. For more information about our reviews, please see our FAQ.
Catherine was so knowledgeable and showed us/taught us about the beautifully country. Best tour we have ever gone on.
Mar. 4, 2023
Take this tour with Frank! He is an outstanding guide and is passionate about Dublin's history. My daughter and I were captivated with his knowledge, his enthusiasm and his charm. Walking through the city with Frank and learning about Trinity College, the Viking settlement, and the mystery of the stolen Irish Crown Jewels at Dublin Castle was fascinating. We also stopped by monuments which honor heroes in Ireland's sad struggle for independence. Frank taught us a lot about this wonderful city. We enjoyed every minute of our time with him. Bravo.
Jan. 1, 2023
Catherine was an extraordinary guide! She gave off herself and her vast knowledge freely and openly and was a true treasure. We had done another tour in Paris recently and had one of your guides, Lily, who in the same fashion made history come alive. Our group of seasoned travelers cannot say enough about the quality of your guides and how personable they were. We parted friends, most unusual, but heartfelt.
Nov. 2, 2022