Tour Details
Tour Description
No trip to Dublin is complete without a visit to the Old Library of Trinity College to admire the Book of Kells. Dating back to the ninth century, this book is one of the finest illuminated manuscripts in the world and a key artifact of medieval history. In this historian-led Book of Kells Tour with skip-the-line tickets, we will visit the book, explore Trinity College's famed Old Library, and examine Celtic artifacts at the National Museum of Ireland, revealing how the light of learning shined brightly in Ireland during the Dark Ages.

PLEASE NOTE: The Old Library of Trinity College will be undergoing extensive renovations from 2023 and is gradually closing in preparation. By summer or early fall 2023, the Book of Kells will be exhibited in a different building. We will adjust the itinerary accordingly.
Book of Kells Tour
Our walk will start at Trinity College, a beacon of culture and learning in Dublin and Europe. Here, we'll discuss the history of the University and the Old Library, looking at how the Book of Kells arrived. Once inside, we'll see the Book of Mulling and the Book of Dimma—both 8th-century pocket Gospels. Our guide will delve into the types of quills and pigments used, introducing artistic styles and techniques of binding before seeing the Book of Kells, the highlight of the exhibition.


The Long Library
Our visit will continue with the famous Long Library and its barrel-vaulted ceiling. This stunning interior inspired the Jedi Archives in Star Wars, Part II: Attack of the Clones. We will have a little time to view the books and documents on display here, but before leaving the library we'll stop at the Brian Boru Harp—potentially the oldest harp in the world, and an instrument with a mysterious past. This will introduce a discussion on bardic culture and the continuation of the literary and poetic tradition down through the centuries.


Myths and Gold
Leaving Trinity College, we'll head to the National Museum of Ireland. Here, we'll delve into Celtic culture and mythology, starting with a discussion about the Tuatha dé Dannan, a mythical race of people from early Irish literature that brought four magical items to Ireland from cities—since disappeared—in the Northern Ocean.


We'll look at the origins of this strong mythology, traditionally located on the Hill of Tara, in the Boyne area. The discussion will cover the rich material outcomes of that culture like chalices, crosiers, brooches, and other objects d'art that will help us understand the sophistication of Irish culture at the time. Finally, we'll see how objects like the beautiful Ardagah Chalice connect the mythological culture back to the early-Christian monks. We'll also link them to the Arthurian legend and its resonance as a modern-day Holy Grail, with a replica of the chalice serving as the much-coveted trophy for Gaelic football sports. The walk will conclude with a viewing of other objects from the early-Christian period including the Tara Brooch and the Clonmacnoise Crozier.
Take Aways
Over the course of this walk we will discover why during the Dark Ages, Ireland came to be known as the Island of Saints and Scholars. They will come to understand how the Christian message inspired Irish monks to copy the gospels and richly decorate manuscripts and objects in a style known as Insular Art, reaching its pinnacle of expression in the Book of Kells and the Ardagh Chalice. Further knowledge of the period will be gleaned from monks' secular writings in the native Irish language inspired by the gods, goddesses, heroes, and heroines of Irish myth.


FAQ
What is a private tour?
Our private tours are limited exclusively to travelers in your party. They are designed to provide a learning experience that is completely tailored to you and your traveling companions. Private tours give you more flexibility with scheduling (you decide when the walk best fits in your trip), the ability to tailor your itinerary (we'll work to match the itinerary to the interests and dynamics of your group), and more personalized time with your guide.


What is a small group tour?
Our small group tours cover many of the same itineraries as our private tours, but they place you with other travelers in groups of 6 or less. They operate on a pre-scheduled calendar, and are designed to provide an opportunity to engage with and learn from other travelers. Most of our small group tours require at least three (3) participants to run, although there is some variation from walk to walk. However, there is some variation from walk to walk. As you sign up for a tentative walk we display the minimum number required in order to confirm.


Where You'll Start
Tour Experts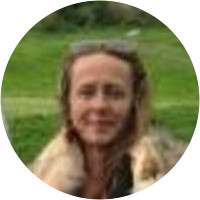 Jennifer is a keen traveler, in her youth where Jennifer spent time in India and Asia before she finally settled down to study. As a mature student she studied History, Anthropology and Philosophy. For the first few years after her studies she worked as an Archaeologist on rescue projects uncovering artifacts and sites from neolithic times to the 19th century. A change of career lead her to specialize in Social Care where she began work with the UN providing vital services for refugees from vulnerable countries for several years. A further change turned her path once more to where she is now. Jennifer loves to bring people through the changing fertile lands of the countryside as well as the vibrant hustle and bustle of the cities. Her true passion is to blend the old and the new, combining her historical background with the social and cultural life of Ireland as she weaves tales about places, spaces and the past. You might even find her re-telling the old stories of great High-Kings, powerful Druids, devilish spirits and the mighty warriors.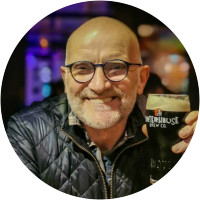 Jim is a lifelong advocate for organic and artisan food. He says Ireland has a taste, its terroir, to use the language of gastronomy. Jim is an advocate for local, artisan foods and producers. Jim creates a sensory world that is uniquely Irish; he will draw you down into the world of the connoisseur. He tells the story of its people whilst your palate is introduced to the taste of this fertile land. As a tour guide, he loves to engage with people and tailor authentic experiences; he introduces you to Dublin and Ireland as best friends. He will tell a modern contemporary story on his tours drawing in from food, architecture, literary greats and musical legends. His tours are visceral and engaging, he mixes his knowledge as a Failté Ireland qualified guide with a subtle sensory excitement. His very first client in 1999 called him a bard, a storyteller. Come hear his story and get the Celtic spirit. Céad míle fáilte!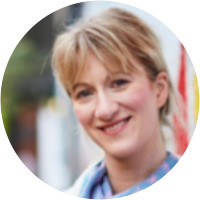 Catherine's education and life experiences are steeped in Irish food culture, history and the arts. She is the first of six people to graduate in six hundred years from the island with a degree in Law and the Irish (Gaelic) language. While working in that field, she translated the Children's Act into the Irish language and was acknowledged in a book on the Irish language version of the constitution. She is a social entrepreneur having founded a dance organisation at university level that is now in its 17th year. It has given hundreds of people the opportunity to take up or to continue dancing at a high level. She credits her close knit mother's family and her ancestors from the Tipperary mountains for her love of Irish mythology, dance, nature and storytelling. She is a Fáilte Ireland qualified tour guide and loves to interact with newcomers to Ireland through her own uniquely developed narrative. Having just finished a Masters in wellbeing psychology, she is well placed to look after yours! Céad míle fáilte romhaibh go hEireann.
Reviews can only be left by Context customers after they have completed a tour. For more information about our reviews, please see our FAQ.
Catherine was a wonderful guide! She was ahead of schedule and greeted us by name. She was extremely knowledgeable and very well prepared. She was able to answer all of our many questions and tailored the tour to meet our needs. When our tour was over, we had learned a great deal and felt as if we had made a new friend! We could not imagine a better tour guide! We give Catherine our highest recommendation.
Sep. 5, 2022
Jen was awesome
Sep. 1, 2022
Excellent tour! Jen patiently answered questions and gave us great insight into Trinity and the Book of Kells. Her knowledge, expertise, and passion for the history of Ireland was exceptional.
Sep. 1, 2022