Tour Details
Tour Description
Be immersed in the fascinating history and geography of Ireland's capital city on this 7-hour walking tour. We've carefully crafted an itinerary, led by one of our expert guides, through Dublin Castle, to the medieval gem, St. Patrick's Cathedral. We will finish at the illustrious Old Library in Trinity College where you will view and learn about the fascinating Book of Kells. This tour is a fantastic introduction to the Irish capital and its treasures.
Sites Visited
Dublin Castle
St. Patrick's Cathedral
Trinity College
Book of Kells
Included
Includes St. Patrick's Cathedral and Book of Kells
Optional car service and hotel pick up
Itinerary Detail
We will meet in the morning at Bite of Life cafe and make our way to Dublin Castle. As we weave through the captivating medieval streets, we will use a map to orient ourselves and offer you an overview of the Irish capital. Dating back to the 9th Century, this area marks the origins of Dublin as a Viking settlement. We will admire the exterior of the imposing Record Tower Built around 1204-28, one of the oldest and most intact examples of historical Norman battlements architecture. Here, we will learn about the multiple occupants and uses it has had over the centuries. We will admire the adjoining and equally impressive, but more recently built, Dublin Castle and Chapel Royal. Constructed in the Georgian and Gothic Revival styles, they have hosted many important state events and commemorations. This will give you an insight into the sorted and often painful political and social history of Ireland.
Our walk continues through medieval Dublin to the National Cathedral of the Church of Ireland, St. Patrick's Cathedral. Built between 1220-1260, it ushered in some of the most important developments and changes in Irish Christianity, whilst also holding a pivotal role in many social and political developments of the country. Hear about the intriguing relationship between Dublin's principal brewing family, Guinness, and the Cathedral. Between 1860 and 1865, Benjamin Guinness (the third son of Arthur Guinness II) was concerned by the real fear of the cathedral's possible collapse and generously funded its substantial rebuilding.
Before the grand finale of our tour, we will stop for lunch at an eatery of your choosing. Our guide will talk about local Irish cuisine as we dine at a traditional pub or one of Dublin's great restaurants. Re-energized, we'll cross the river Liffey, at one of the handful of interesting and historical bridges such as Ha'Penny Bridge. Named after the toll for passageway required by any Dubliner who wanted to cross this elliptical arch bridge. We will wander through the eclectic and informal quarter of Temple Bar, where we will admire the architectural variety which houses a number of vital cultural and social institutions.
We'll finish our time together at Dublin's foremost tertiary institution, Trinity College where the legendary Book of Kells resides. Created approximately 1200 years ago in a Columban monastery in either Ireland, Scotland, or England, it is considered one of the most beautiful books in the world. Your guide will speak to the wider social, political, religious systems through a discussion of techniques, instruments, and materials used in this Latin translation of the Bible. We will see the cross-cultural influences through various decorative techniques gleaned from Celtic, Christian, Islamic, North African, and near Eastern. For an expanded insight into this masterpiece, consider our
Book of Kells Tour
.
At the end of our immersive full-day itinerary, you will emerge with a deeper understanding of the complex and multi-layered elements that have formed Ireland's capital. We'll have ventured across the city to sites relevant to Dublin's historic, cultural, artistic, and religious identity offering you insight into everything from medieval architecture to the best place to get a pint.
FAQs
For more information
about Context tours, please visit
our FAQs
.
Book with confidence
— see Context's flexible
cancellation policy
here
.
Can we book a car service?
You are welcome to book a car service. Let us know and we can arrange this for you.
Can the itinerary be adjusted?
We can start as early as 8:30 am whilst the latest start date is 9:30 am. This is to give us enough time to take in all locations and visit the Book of Kells which closes at 5:00 pm. For a later start, we will have to reorganize the tour. Please enter your request in the booking notes.
Is this tour walking-intensive, and/or wheelchair accessible?
It is accessible with a few adjustments. The Old Library, where the Book of Kells is located, is fully wheelchair accessible. On arrival, we will arrange for a Library Guard to assist you in using our elevator and accessing all areas of the exhibition. At Dublin Castle, we will help you access the State Apartments. St. Patrick's Cathedral is wheelchair accessible. As these accommodations may add more time to your tour, please let us know at the outset if there are venues, galleries, artworks, or rooms you don't want to miss.
What if it's raining?
This tour operates in all weather. Please bring appropriate clothing and maybe an umbrella.
Is this tour appropriate for children?
Yes, please just make a note when purchasing that there will be children on the tour alongside their ages.
Where You'll Start
Tour Experts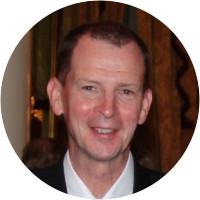 John Ducie is a native of Dublin with a passion for his city and explaining both it and Ireland to visitors. He has had a life long interest in cultural and natural heritage of all kinds. John retired as Properties and Conservation Manager of the National Trust for Ireland in 2012 to devote himself to a full-time career as a docent. Originally qualifying in Horticulture from Ireland's premier horticultural institute The National Botanic Gardens he also has an Hons. Bachelor of Business degree and a National University of Ireland Professional Certificate in Genealogy and Family History In the past he has chaired the Heritage Gardens and Designed Landscapes Committee for ten years, has served as Vice Chairman of The National Trust for Ireland, President of the European Network of National Heritage Organisations, a member of the Executive Committee of the International National Trusts Organisation and the Council of Europa Nostra (the pan European Heritage Alliance).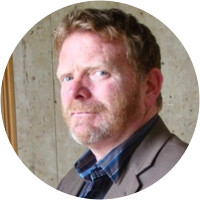 Kevin read History and Anthropology at the National University of Ireland, Maynooth between 2002 and 2005. In 2006, he began researching a doctoral thesis on the decline of the Clonbrock estate in County Galway. He was awarded a Ph.D in 2011 and has published and presented on aspects of Irish history since then. He is passionate about history and culture and weaves narratives from the mythology, artefacts, architecture and art of Dublin city and its environs to challenge and stimulate those who would like a little more from a guide. His mission is to take those with inquisitive minds on journeys that will facilitate an understanding of the historical and mythological heritage that have shaped and continue to shape the Ireland of the 21st century.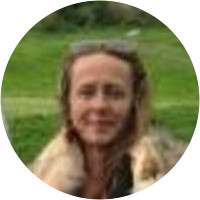 Jennifer is a keen traveler, in her youth where Jennifer spent time in India and Asia before she finally settled down to study. As a mature student she studied History, Anthropology and Philosophy. For the first few years after her studies she worked as an Archaeologist on rescue projects uncovering artifacts and sites from neolithic times to the 19th century. A change of career lead her to specialize in Social Care where she began work with the UN providing vital services for refugees from vulnerable countries for several years. A further change turned her path once more to where she is now. Jennifer loves to bring people through the changing fertile lands of the countryside as well as the vibrant hustle and bustle of the cities. Her true passion is to blend the old and the new, combining her historical background with the social and cultural life of Ireland as she weaves tales about places, spaces and the past. You might even find her re-telling the old stories of great High-Kings, powerful Druids, devilish spirits and the mighty warriors.
Reviews can only be left by Context customers after they have completed a tour. For more information about our reviews, please see our FAQ.
Our day with Catherine was the perfect start to our first trip to Ireland. She was incredibly knowledgeable about the full breadth of Irish history and very interested in providing a meaningful experience tailored to our personal interests. She is a truly passionate ambassador of Ireland with justifiable pride in the extraordinary history and accomplishments of her country. Our time just flew by and we could have easily spent another day with her. I highly recommend the Catherine and the entire Context experience.
May. 17, 2022