Tour Details
Tour Description
Immerse yourself in the fascinating history and geography of Ireland's capital city on this 7-hour walking tour. We've carefully crafted an itinerary, led by one of our expert guides, through Dublin Castle, to the medieval gem, St. Patrick's Cathedral. We will finish at the illustrious Old Library in Trinity College where you will view and learn about the fascinating Book of Kells. This tour is a fantastic introduction to the Irish capital and its treasures.

PLEASE NOTE: The Old Library at Trinity College will be undergoing extensive renovations from 2023 and is gradually closing in preparation. By summer or early fall 2023, the Book of Kells will be exhibited in a different building. We will adjust the itinerary accordingly.
Sites Visited
Dublin Castle (exterior only)
St. Patrick's Cathedral
Trinity College
Book of Kells
Included
Includes St. Patrick's Cathedral and Book of Kells
Optional car service and hotel pick up
Itinerary Detail
We will meet in the morning at Bite of Life cafe and make our way to Dublin Castle. As we weave through the captivating medieval streets, we will use a map to orient ourselves and offer you an overview of the Irish capital. Dating back to the 9th Century, this area marks the origins of Dublin as a Viking settlement. We will admire the exterior of the imposing Record Tower Built around 1204-28, one of the oldest and most intact examples of historical Norman battlements architecture. Here, we will learn about the multiple occupants and uses it has had over the centuries. We will admire the adjoining and equally impressive, but more recently built, Dublin Castle and Chapel Royal. Constructed in the Georgian and Gothic Revival styles, they have hosted many important state events and commemorations. This will give you an insight into the storied and often painful political and social history of Ireland.
Our walk continues through medieval Dublin to the National Cathedral of the Church of Ireland, St. Patrick's Cathedral. Built between 1220-1260, it ushered in some of the most important developments and changes in Irish Christianity, whilst also holding a pivotal role in many social and political developments of the country. Hear about the intriguing relationship between Dublin's principal brewing family, Guinness, and the Cathedral. Between 1860 and 1865, Benjamin Guinness (the third son of Arthur Guinness II) was concerned by the real fear of the cathedral's possible collapse and generously funded its substantial rebuilding.
Before the grand finale of our tour, we will stop for lunch at an eatery of your choosing. Our guide will introduce you to local Irish cuisine as we dine at a traditional pub or one of Dublin's great restaurants. Re-energized, we'll cross the river Liffey, at one of the handful of interesting and historical bridges such as Ha'Penny Bridge. Named after the toll for passageway required by any Dubliner who wanted to cross this elliptical arch bridge. We will wander through the eclectic and informal quarter of Temple Bar, where we will admire the architectural variety which houses a number of vital cultural and social institutions.
We'll finish our time together in Dublin's foremost tertiary institution, Trinity College where the legendary Book of Kells resides. Created approximately 1200 years ago in a Columban monastery in either Ireland, Scotland, or England, it is considered one of the most beautiful books in the world. Your guide will speak to the wider social, political, and religious systems through a discussion of techniques, instruments, and materials used in this Latin translation of the Bible. We will see the cross-cultural influences through various decorative techniques gleaned from Celtic, Christian, Islamic, North African, and near Eastern. For an expanded insight into this masterpiece, consider our
Book of Kells Tour
.
At the end of our day together, you will emerge with a deeper understanding of the complex and multi-layered elements that have formed Ireland's capital. You'll have ventured across the city to sites relevant to Dublin's historic, cultural, artistic, and religious identity offering you insight into everything from medieval architecture to the best place to get a pint.
FAQs
For more information
about Context tours, please visit
our FAQs
.
Book with confidence
— see Context's flexible
cancellation policy
here
.
Can we book a car service?
You are welcome to book a car service. Let us know and we can arrange this for you.
Which venues will we go inside?
We will explore Dublin Castle from the outside but tickets to visit the Book of Kells inside Trinity college are included with your tour. We don't include a visit inside St Patrick's Cathedral as standard, but many clients choose to. Tickets for the Cathedral aren't included in the tour price so please have some local currency or a credit card on hand for the entrance fee if you wish to go inside.
Is this tour walking-intensive, and/or wheelchair accessible?
It is accessible with a few adjustments. The Old Library, where the Book of Kells is located, is fully wheelchair accessible. On arrival, we will arrange for a Library Guard to assist you in using our elevator and accessing all areas of the exhibition. At Dublin Castle, we will help you access the State Apartments. St. Patrick's Cathedral is wheelchair accessible. As these accommodations may add more time to your tour, please let us know at the outset if there are venues, galleries, artworks, or rooms you don't want to miss.
What if it's raining?
This tour operates in all weather. Please bring appropriate clothing and maybe an umbrella.
Is this tour appropriate for children?
Yes, please just make a note when purchasing that there will be children on the tour alongside their ages.
Where You'll Start
Tour Experts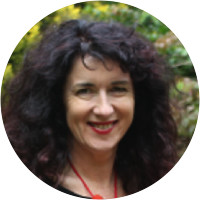 Anne Marie Hayes was born and raised in County Waterford and is now Dublin based. Her background is in painting and ceramics. She graduated as mature student from Dun Laoghaire Institute of Art & Design with a BA Fine Art. Following her graduation, she exhibited in Ireland and abroad. She returned to college to complete a Master of Art in the Contemporary World from National College of Art and Design. Anne Marie has studied architectural glass at a studio in Italy, working with two Mastercrafters restoring stained glass windows and working on commissions. Returning to study at Trinity College Dublin in 2022, Anne Marie graduated with a M.Phil in Art History with a focus on cartography in 16th Century Ireland.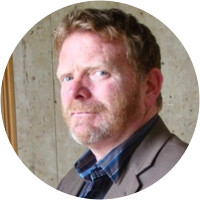 Kevin read History and Anthropology at the National University of Ireland, Maynooth between 2002 and 2005. In 2006, he began researching a doctoral thesis on the decline of the Clonbrock estate in County Galway. He was awarded a Ph.D in 2011 and has published and presented on aspects of Irish history since then. He is passionate about history and culture and weaves narratives from the mythology, artefacts, architecture and art of Dublin city and its environs to challenge and stimulate those who would like a little more from a guide. His mission is to take those with inquisitive minds on journeys that will facilitate an understanding of the historical and mythological heritage that have shaped and continue to shape the Ireland of the 21st century.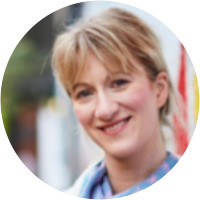 Catherine's education and life experiences are steeped in Irish food culture, history and the arts. She is the first of six people to graduate in six hundred years from the island with a degree in Law and the Irish (Gaelic) language. While working in that field, she translated the Children's Act into the Irish language and was acknowledged in a book on the Irish language version of the constitution. She is a social entrepreneur having founded a dance organisation at university level that is now in its 17th year. It has given hundreds of people the opportunity to take up or to continue dancing at a high level. She credits her close knit mother's family and her ancestors from the Tipperary mountains for her love of Irish mythology, dance, nature and storytelling. She is a Fáilte Ireland qualified tour guide and loves to interact with newcomers to Ireland through her own uniquely developed narrative. Having just finished a Masters in wellbeing psychology, she is well placed to look after yours! Céad míle fáilte romhaibh go hEireann.
Reviews can only be left by Context customers after they have completed a tour. For more information about our reviews, please see our FAQ.
Catherine was amazing - I will ABSOLUTELY be recommending her to all my friends and will ABSOLUTELY request future tours with her myself. I have been to Dublin several times and thought I knew a thing or 2 about the place, but man am I more educated now! Catherine's love of her country and passion for its history was both engaging and contagious! Her breadth of knowledge on the wide variety of topics she covered was truly impressive. Patient. Kind. Warm. Superlative story teller. Outstanding sense of humor. What more could you want in a guide?
Mar. 14, 2023
Fantastic guide - very knowledgeable, great storytelling. We had a lovely time
Jan. 27, 2023
The Dublin in a Day tour was a wonderful experience we would highly recommend to others. As first-time visitors with just a few days to spend in Dublin, we wanted to quickly get oriented and get a feel for the history of the city. Our guide, Kevin, really delivered! His knowledge of Dublin and Irish history, architecture, and culture seems limitless, and we discovered he can also provide information about US history, religion, and politics, Japanese anime, whiskey, art, and much more. We also appreciated Kevin's flexibility when our travel connections didn't work out as planned and we needed to push back our start time. If you want a quick skim and superficial trivia - take the bus tour. If you want a thorough and thoughtful dive into what Ireland is (and only have a day) this is your tour.
Oct. 23, 2022