Tour Details
Tour Description
Unsure of what to do in Edinburgh? Context works with our local experts to help create highly customized walks to suit your interests. Drawing on our network of Edinburgh private tour guides and range of other services, the limits of walking tours of Edinburgh are circumscribed only by the bounds of our collective imagination. In a half day or full day, we can design the perfect walk to fit your trip. Here are some example itineraries:
"Our docent was terrific. Answered all of our questions, involved all of us in the tour! We saw things we may have otherwise overlooked."
Edinburgh Custom Tour
Looking for some inspiration? In the past, our Edinburgh Private Tours have ranged from a full day in the culturally rich, and stunningly gorgeous St. Andrew's and the surrounding fishing villages, to a half day immersed in the history and architecture of Rosslyn Chapel, one of Scotland's most remarkable buildings, to a trip to Loch Lomond, Scotland's largest loch and a natural wonder. If you have a specific idea, or theme in mind please consider the following questions, and we'll work together to plan a customized itinerary.
How many hours would you like the walk to be?.
What are your main goals?
Which sites and venues would you like to prioritize? Do you want to just pass by or explore inside as well?
Do you have any mobility concerns?
Describe your group.
We ask that you spend some time perusing our lists of private and small-group tours. Very often, clients are interested in the following themes and tours:
Please note. the price for a half day Custom tour starts at GBP 350 per party up to six. Still looking for some inspiration? Check out some of our blog posts for ideas.
Tour Experts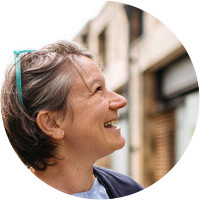 A native Roman who has lived extensively in the U.S., France and Great Britain. Petulia has a deep passion for local culture and what makes a country and a city special and unique: food, folklore, culture. In her previous life she trained to be a lawyer, but more recently she decided to further develop her passion and pursue an MA in social history at the University of Edinburgh.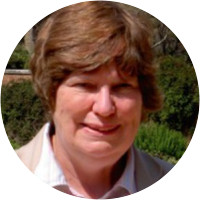 Educated in modern languages at Bristol and Oxford, Maggie subsequently received an MA from Edinburgh. Before becoming a professional Scottish tour guide she taught, mainly literature, in a variety of educational establishments in England and Scotland. Additionally, she has organized voluntary work placements in Romania and Hungary. She has lived in Edinburgh for most of her life and is very familiar with its history, architecture, and art. Through her family she has close associations with museums and galleries, and enjoys showing guests around this wonderful city full of architectural detail, mysterious medieval passageways, and glorious vistas.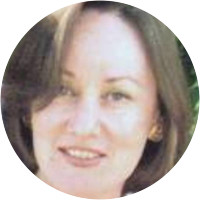 Alice was born and raised in Edinburgh against the backdrop of Edinburgh Castle and Arthur's Seat. A member of the Scottish Tourist Guides Association, she gained her Blue Badge following training through the Association and the University of Edinburgh. Her main interests are Scottish history and literature. She also remains a practicing registered nurse.
Reviews can only be left by Context customers after they have completed a tour. For more information about our reviews, please see our FAQ.
Docent was terrific. Two small things for her: First, needto speak a little louder. Second, do a little personal intro because she has a wonderful set of skills and interests.
Sep. 21, 2018
She was fabulous
Aug. 5, 2018
Irene was amazing. In such a short space of time she gave us an insight into the history of Edinburgh across the ages, as well as glimpses of modern day life - we could happily have spent all day with her!
Jul. 24, 2018