Tour Details
Tour Description
Edinburgh is haunted. Few cities boast such an entanglement with ghosts, the macabre, and the supernatural. The birthplace of Dr. Jekyll and Mr. Hyde, in Edinburgh, as literary son Robert Louis Stevenson once said, "only a few inches separate the living from the dead." In fact, an 1842 article boasted that Scotland was "more infested with ghosts than any other part of Europe," adding that these ghosts were uglier, rowdier, and all-round more horrible than ghosts from any other nation. This Edinburgh Ghost Tour explores the rich history of Scottish ghost stories, using Edinburgh's Old Town as a backdrop. Not only will we explore this history of the supernatural in Scotland, but we'll learn a bit more about Scottish identity and history, using the critical lens of ghost stories as a means of better understanding this fascinating city.


Insider's view of Edinburgh's Dark History
Visits Greyfriar Kirkyard, St. Giles' Cathedral, and the National Museum
Edinburgh Ghost Tour led by a ghost historian
Edinburgh Ghost Tour
We'll begin our eerie exploration at St Giles' Cathedral, the religious and philosophical center of Edinburgh. Here our guide will set the scene by bringing us back to the dramatic period of the Reformation, when Scotland abandoned Catholicism in favor of Calvinism and Presbyterianism, and ghosts were declared unorthodox in the wake of the new religion. As we view the Cathedral we'll discuss several key ghost stories and how they connect with religion. We'll also learn how, uniquely, a century later there was a move towards rehabilitating ghosts. We will discuss why this happened, and how ghosts could be used as tools of religious propaganda. Our explorations will also take us to nearby Mary King's Close, an old 17th century alleyway famous for ghosts, many of which were recorded recorded in 1685 by the natural philosopher George Sinclair.


An Enlightened Fascination with Ghosts
From here, our journey will take us along the Royal Mile, an area of the city covered on our
Old Town Edinburgh Tour
. However, in this case, our focus will be on the path to Edinburgh Castle and the notable stops along the way famous for executions. As we walk along, our guide will introduce us to the work of the philosopher David Hume and the Scottish Enlightenment, and how this golden period in Scottish history impacted supernatural belief causing ghosts to go out of fashion again.
Once on the esplanade of Edinburgh Castle, using original texts and drawings, we'll explore how, in the 18th and 19th century, ghosts started becoming linked to a specific place. We'll tell the first known tale of a ghost haunting a Scottish castle, and how the iconography of ghosts changed from zombie-like revenants to the more familiar "white sheet" ghost.


The Evolution of Ghost Stories
Through a selection of stories, we will trace how ghosts have evolved from violent walking corpses to ethereal spirits. We will also reflect a little on Scotland's broader supernatural history, particularly the sorry story of the early modern witch-hunts. After this chronological overview, we will visit some sites that are associated with particular ghost stories. In the Grassmarket we will learn about Major Thomas Weir and his sister Jean, who were accused of incest and witchcraft, and were said to haunt the area after their executions. If we're lucky, we may even meet the Major and Jean.


Greyfriars Kirkyard
In Greyfriars Kirkyard we will view the grave of the physician Archibald Pitcairne, a noted scholar and physician known for both his anatomical studies and ghostly companion. We will also see the mausoleum of George Mackenzie. Hated in his time for persecuting the Scottish Covenanters, he remained a local celebrity after his death because of the eerie stories about his tomb.


National Museum of Scotland
Lastly, we will pay a visit to the National Museum of Scotland. Here we will look at a few artifacts that reflect on the history of the supernatural, including the 'witch's bridle,' folk charms, and the mysterious Arthur's Seat coffins, perhaps made to appease the ghosts of Burke and Hare's victims. There will be time along the way to sit down, have a cup of tea, and talk in more depth about the role ghosts have played in Scottish culture. We'll emerge from this tour with a better understanding of Scotland's supernatural past and some fascinating stories about some of the most notable local ghosts.


Where You'll Start
Tour Experts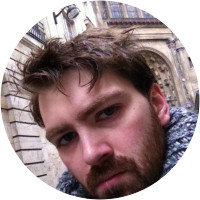 Alex Collins is a PhDl student in the History of Art at the University of Edinburgh, where he researches medieval art and architecture.. He studied his MA in Art History and English at the University of St Andrews in 2009, before working in heritage and local government. At the University of Edinburgh, Alex teaches art and architectural history.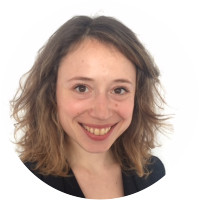 Born and raised in Milan, Irene moved to Scotland in 2009. She achieved a PhD in Art History at the University of Edinburgh in 2015. Her doctoral thesis looked at the artistic patronage of the Vespucci family in fifteenth-century Florence. Irene currently works at the University of Edinburgh. She loves art, coffee, yoga, and the sun – not necessarily in this order. Despite her reluctance to sit on planes, she is a travel addict and she hopes to tour the world one day. Edinburgh stole her heart and it is now her home.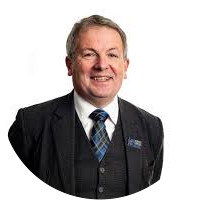 Hugh was born in Scotland, and raised on his father's farm in Perthshire. He was educated at Cambridge University, where he read French and German literature. After completing his doctoral thesis in German, he joined the British foreign service, and spent over 25 years travelling the world as a diplomat, ultimately with the rank of ambassador.
Reviews can only be left by Context customers after they have completed a tour. For more information about our reviews, please see our FAQ.
This was an excellent tour and Irene was fantastic. Her obvious passion for the subject matter made her depth of knowledge come alive. We covered a lot of ground and felt like this was a perfect introduction to Edinburgh.
Oct. 6, 2022
Jenny was so fun, knowledgeable and accommodating. We loved her!
Aug. 21, 2022
Terry was perfect as our tour guide…very passionate for the stories which my family loved…can't say enough good things about Terry…she is a valuable asset for Context!!!
Jul. 25, 2022
Discover Edinburgh with Context
Get to know one of the historians leading this tour