Tour Details
Tour Description
While exploring the Highlands in a day is practically impossible, we've designed this full-day excursion from Edinburgh to give you a flavor of the stunning landscape north of the Scottish capital, its natural wonders as well as a castle and some delicious food.
Scottish Highlands In A Day Excursion
Our day begins bright and early at your hotel. Your expert guide and your driver will pick you up and you'll start heading on a scenic drive out of the city. We'll pass sites such as the Forth Bridge: a railway bridge that was completed over 125 years ago and is now a UNESCO World Heritage Site. We'll continue west to Linlithgow Palace, the birthplace of Mary Queen of Scots and an exquisite example of the Scottish Renaissance. We'll visit the palace's exterior (as its interior is currently being restored) and gain unique insights into the domestic life of Scottish royalty while admiring the splendid remains of what was once a pleasure palace and a stopping point between Edinburgh Castle and Stirling Castle.

NOTE: This tour includes a car service that will pick you up at your accommodation. Please tell us your hotel or apartment address in the 'Additional Details' box while adding the tour to your shopping cart.
Beautiful Castles and Stunning Landscapes
Our journey will continue northeast to Stirling Castle, home of James IV and James V. Here, we'll hear stories and intrigue of the Stewart Court while admiring the Royal Palace and the Great Hall, the largest ever built in Scotland. Completed in 1503, the Great Hall was used as a venue for courtly celebrations and important occasions. We will also see the Stirling Heads, which once adorned the ceiling of the King's Lodgings, and hear the fascinating story of the Unicorn Tapestries.

After Stirling Castle, we'll break for a quick lunch (at your own expense) to fuel us onwards for the second part of our journey. We'll head further north to the picturesque town of Dunkeld, which sits on the banks of the River Tay. Here we will learn about the Jacobites and their revolts and admire the brightly colored 'little houses' of Dunkeld built in the early 1700s.

Finally, depending on weather conditions and availability, we'll aim for either the Queen's View or South Queensferry on our way back towards Edinburgh. Both sites offer stunning views, so we'll prepare our cameras for this grand finale. From the Queen's View, Loch Tummel and the mountains of the west form an iconic picture of Scotland, and South Queensbury provides a glorious view of the three bridges over the Firth of Forth. After this stop, we'll head straight back to Edinburgh, dropping you back at your accommodation to bask in the memories of your day in the highlands.

Please note: The Queen's View is currently closed, so we'll make South Queensbury our last stop on the tour until it reopens.
FAQ
Where do we meet? Where does it end?
Your guide and driver will meet you and drop you off at your accommodation.

Do we get to see highland cows?
Yes, we generally manage a stop along the way to meet the local celebrities.
Where You'll Start
Tour Experts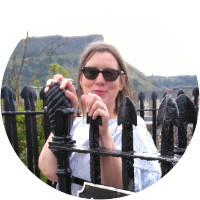 Born and raised in the Scottish Borders, Jenny moved to Edinburgh in the late 1980s to study History and English Literature. She later completed a PhD on the Scottish context of Canadian author L.M. Montgomery at the University of Edinburgh, where she also taught American History. Jenny worked in adult education research and policy at the Institute of Education, London for over a decade, living in Edinburgh and travelling regularly to Europe. Her main interests lie in Scottish literature, culture and folklore and in children's books. She has two daughters.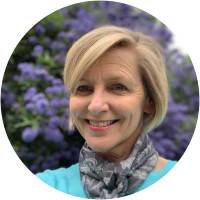 Anne has lived in Edinburgh for over 30 years, originally coming from Speyside in North East Scotland. Anne came to Edinburgh to complete a degree in modern languages at Edinburgh University and has stayed in this beautiful city ever since. Her career has always been in tourism and she loves to share her enthusiasm for her home city and native country with visitors, whether on a walking tour of Edinburgh's hidden gems or further afield out into the stunning Scottish countryside.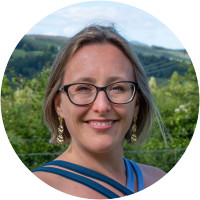 Terry is an historian and history lecturer with the Open University. She achieved both an MA (HONS), and an MLITT in history at the University of Glasgow, where she specialised in modern European and Scottish Enlightenment history. Terry then went on to gain her PGCE in secondary teaching and a Masters in Education. Terry is currently working towards her BA (HONS) in Latin and Classical Civilisation. She was born and raised in North Berwick, and has lived in Edinburgh on-and-off for years. She was a history teacher abroad for ten years in London, Stockholm and Abu Dhabi, but the pull of Edinburgh was too great and she moved home in December 2020. Terry currently lectures in Twentieth Century European History with The Open University and writes historical articles for Historic UK.
Reviews can only be left by Context customers after they have completed a tour. For more information about our reviews, please see our FAQ.
Our guide was very nice. However, she did not offer anything more than an ordinary tour guide. In the past, you have provided people with special knowledge who could provide something more than that. She was unaware of some basic facts about the castle. We were disappointed.
May. 23, 2023
This one trip was so very expensive it should come with a few "bells and whistles".
Apr. 19, 2023
Anne was a great guide, as was our driver whose name I mispronounced for 3 hours. The trip itself was stimulating and fun and while it rained all day, we three had a marvelous experience. Anne was very patient and accommodating to my friends who are older and 'handicapped' by bad knees and sore backs. I was very pleased with the tour and kudos to Anne for making a success of a terribly rainy day!
Aug. 15, 2022