Tour Details
Tour Description
How has Scottish identity been shaped by history and people? What does being Scottish mean today? Scotland is known for its long and complicated history, its proud nationalism, and its enduring connections to much of the world. In the streets of Edinburgh, you'd struggle not to see the Saltire flag of Scotland ,the thistle, symbol of the Kingship, kilts, and bagpipers—all recognizable icons of Scottish identity. On this 3-hour Scottish Identity Tour, we'll not only delve into these enduring symbols, but will engage in a nuanced examination of how the country's identity has both shaped and been shaped by its history and the people who lived in it.
Scottish Identity Tour
The Scottish National Portrait Gallery on Queen Street in Edinburgh will be the focus of this tour; however we will begin nearby, at the Scott Monument, a Gothic spire built to commemorate one of the most important contributors to the modern image of Scottish identity: Sir Walter Scott. Scott's contribution to Scottish culture extends far beyond his string of enduring novels about Scotland; indeed, he's seen as an integral part of the link between a Scotland defined by warring clans and that reflecting the values of a modern nation.
Scottish National Portrait Gallery
From there we will proceed to the Portrait Gallery, passing through St Andrew Square, which commemorates Scotland's national saint and balances the central axis of the original New Town. The Gallery tells the history of the country through a collection of portraits stretching from the sixteenth century housed in a stunning neo-Gothic structure, replete with statues romanticizing the medieval history of the country. We'll examine these figures and their true and metaphorical meaning before heading inside to the wonderful entrance hall, where a frieze by William Hole shows the personages of Scottish history from St Ninian to Robert Burns.
The Role of Tartan
From the hallway, we will proceed into the gallery and explore key themes of Scottish identity using the art on display. The history of tartan will be one such theme; we'll examine its seventeenth-century use and depiction, its proscription in 1746 (though continued use in regiments), and its reclamation by society in the late eighteenth and early nineteenth centuries. From this history we will understand the continuities and changes in how tartan has acted as a symbol of Scottishness throughout history.


Other themes we will discuss are Scotland's place in Britain, the Empire, and the history of Scottish nationalism. This will allow us to look at Scotland's creative history—its artists, writers, philosophers—and its political, industrial and economic history, as conveyed through the gallery collections.
Take Aways
As we leave the galleries and approach the end of the walk there will be time for further discussion and questions. We will come away with an understanding of Scottish identity and the factors that shaped it, and how this reflects in today's political situation. Moreover, we will see the roles of key characters such as Walter Scott, Robert Burns, David Wilkie, and even Queen Victoria in defining what we know today as Scotland. We will emerge with a more focused picture of Edinburgh, Scotland, and their role in Great Britain and the world today.


Where You'll Start
Tour Experts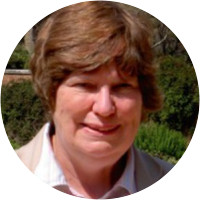 Educated in modern languages at Bristol and Oxford, Maggie subsequently received an MA from Edinburgh. Before becoming a professional Scottish tour guide she taught, mainly literature, in a variety of educational establishments in England and Scotland. Additionally, she has organized voluntary work placements in Romania and Hungary. She has lived in Edinburgh for most of her life and is very familiar with its history, architecture, and art. Through her family she has close associations with museums and galleries, and enjoys showing guests around this wonderful city full of architectural detail, mysterious medieval passageways, and glorious vistas.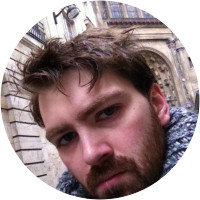 Alex Collins is a PhDl student in the History of Art at the University of Edinburgh, where he researches medieval art and architecture.. He studied his MA in Art History and English at the University of St Andrews in 2009, before working in heritage and local government. At the University of Edinburgh, Alex teaches art and architectural history.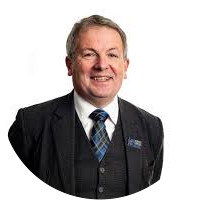 Hugh was born in Scotland, and raised on his father's farm in Perthshire. He was educated at Cambridge University, where he read French and German literature. After completing his doctoral thesis in German, he joined the British foreign service, and spent over 25 years travelling the world as a diplomat, ultimately with the rank of ambassador.
Reviews can only be left by Context customers after they have completed a tour. For more information about our reviews, please see our FAQ.
Hugh was fabulous. We enjoyed our walk with him enormously.
Nov. 14, 2019
Hugh had a good fund of knowledge to share and put Scottish identity in context for us. That was the goal. Well done! We appreciated the add on visit to the parliament building.
Aug. 13, 2018
Excellent tour!
Jul. 24, 2018