Tour Details
Tour Description
Away from the traffic of Edinburgh's busy streets, but still within walking distance of the New Town, are the outlying historic settlements of Stockbridge and the Dean Village. This 3-hour Dean Village and Stockbridge Tour from Edinburgh visits these two relatively hidden places and paints a portrait of Edinburgh quite distinct from the more mainstream tourist sites.
Dean Village and Stockbridge Tour
Our walk starts at the edge of Edinburgh's 18th century New Town as we pass Thomas Telford's Dean Bridge over the Leith water. Here, a surprising and different world awaits us as we descend the brae past eccentric houses, former taverns, and medieval reminders of the past life of this village.


Having reached the valley floor a charming village is revealed where weavers, quarrymen, and baxters (bakers) used to live and work. 16th century houses harken back to its previous existence; meanwhile, mills and the village school have been turned into trendy housing. A picturesque fantasy of Germanic flavor was an experiment in model housing, endowed by a local philanthropist. Flowers abound around the pretty stream which formerly provided water for the mill wheel.
Along the River
We continue along the riverside path passing former mill buildings, which now serves as a site of special scientific interest with abundant plants and birdlife. Passing St Bernard's Classical temple, where health-giving waters were taken in the 18th century, we arrive at the historic settlement of Stockbridge, which mainly features Georgian architecture, but also contains a medieval past. The painter Henry Raeburn, who was born here, influenced the varied layout of this much sought-after 'suburb' with its grand classical houses intermingled with interesting vestiges of a humble past. There are many fascinating streets containing significant buildings including Playfair's vast St Stephen's Church and the Old Market.
Take Aways
At the end of our journey can return to the center of town by bus or weave our way on foot through the impressive Classical terraces. Visitors will come away with a deeper understanding of Edinburgh and its history, having discovered the historical legacy of two integral parts of Edinburgh not commonly considered by travelers.


Where You'll Start
Tour Experts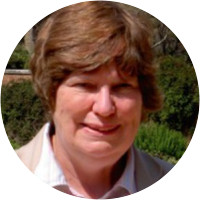 Educated in modern languages at Bristol and Oxford, Maggie subsequently received an MA from Edinburgh. Before becoming a professional Scottish tour guide she taught, mainly literature, in a variety of educational establishments in England and Scotland. Additionally, she has organized voluntary work placements in Romania and Hungary. She has lived in Edinburgh for most of her life and is very familiar with its history, architecture, and art. Through her family she has close associations with museums and galleries, and enjoys showing guests around this wonderful city full of architectural detail, mysterious medieval passageways, and glorious vistas.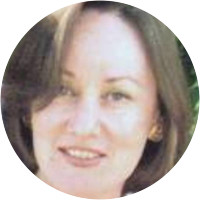 Alice was born and raised in Edinburgh against the backdrop of Edinburgh Castle and Arthur's Seat. A member of the Scottish Tourist Guides Association, she gained her Blue Badge following training through the Association and the University of Edinburgh. Her main interests are Scottish history and literature. She also remains a practicing registered nurse.
Reviews can only be left by Context customers after they have completed a tour. For more information about our reviews, please see our FAQ.
Our guide Irene was great!
Aug. 19, 2019
Alex was terrific. The tour was designed to be off the beaten path...and proved to be deeply interesting, touching on history, art and architecture, economics, political history, town development, and much else. And he's very pleasant, open, and patient — all you can ask for in a guide.
Aug. 18, 2018
A very interesting tour-Helen was great! Thanks!
May. 27, 2018