Tour Details
Tour Description
The rule of the Medici family in Renaissance-era Florence led to an explosion of scientific progress and the rise of humanism. This Galileo Museum Florence Tour, led by a social or art historian, will introduce you to sites around the city, including the Galileo Museum, that stand as testament to this era of intellectual progress. The Medici's Cosimo I and Ferdinand I were fervent patrons of the sciences, especially astronomy. Under their rule, Florence became a shining beacon for experimentation, which the Roman church was frantically trying to suppress with the Inquisition. At the same time, humanism, stemming from the study of ancient Greek and Latin texts, was a new way of thinking about a man's place in the world, and became a recurring theme in Renaissance literature, art and society.
Galileo Museum Florence Tour
We begin our walk at the Museo Galileo, where the most important Medicean collections of scientific instruments are preserved (for more on the great family, see our
Medici Tour Florence
). The greatest among these collections include some of the original instruments that Galileo Galilei, one of the most outstanding figures of the Scientific Revolution, used for his groundbreaking experiments. Our encounter with Galileo will shed some light on the Medicean systems of patronage, and on the way in which scientists shaped their own image inside a court.
Hitting the Streets
After visiting the museum, we will head to the center of town in order to trace the role of humanism in Renaissance Florence; be it through a delve into the poetry of Dante and Petrarch, a discussion of the drastic changes in the art of the period or of the growing interest in the study of the traditional liberal arts.


Take Aways
This walk is intended, in true humanist ideology, to present an in-depth and well-rounded view of these groundbreaking intellectual developments and the various Florentine characters who played a large role in spurring on this change.


If you are interested in further exploring Renaissance-era Florence, you will enjoy our
Renaissance Tour Florence
, a look at the daily lives of average Florentines during the era.
Where You'll Start
Tour Experts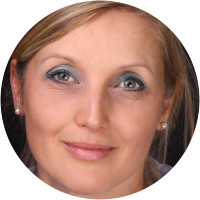 Valerie received her BA with distinction in Art History and Museology at the University of Florence, focusing on the Renaissance art market. Although German, Valerie was born and raised in Rome, making her eager to build bridges across different cultures. She also works for the educational department of the state museums in Florence, where her mission is to communicate art and culture as a means of understanding the visual signs that surround us.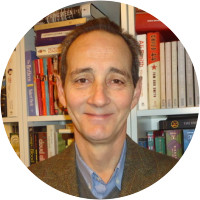 After a well-traveled childhood, Martino completed a Ph.D in philosophy at Cornell University. He then taught philosophy for a few years in the States before returning to Italy. Here, he teaches college courses in ethics, Italian culture, and history at various study-abroad programs. He has lectured at the British Institute in Florence on contemporary moral topics. Teaching rekindled his interest in Dante and "The Divine Comedy," as well as the controversy between Galileo's astronomy and the Church. Martino lives in the countryside with his wife and their too many dogs.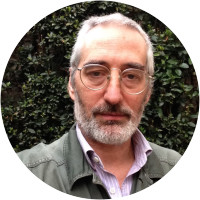 Italian and American, educated in French schools and at the University of Florence, Manoli is passionate about history in general and Florentine history in particular. After several mission appointments with the United Nations, he returned to Europe where, for these past twenty years, he has worked in the artworld, in the commercial side (Christie's) as well as in publishing of art books and catalogues (Skira Editore, Milan). Today Manoli lives in Florence where he enjoys sharing insights about the city's fascinating history and heritage. He's been a member of ICOM since 2004.
Reviews can only be left by Context customers after they have completed a tour. For more information about our reviews, please see our FAQ.
Martino was perfect! He catered to all of the questions of my college-aged daughter (engineer major) and so knowledgeable about any aspect.
Dec. 30, 2019
He may be the best Context guide ever and we have done many Context yours. He lead us on both Uffizi and Galileo tours. He was super ! Knowledgeable, very interesting, witty, personable. He's 25 stars. Wow!!! Thank you Context!
Oct. 20, 2019
Martino was great. There is much to learn in the Galileo museum, and Martino did an excellent job of explaining things to my wife and I. He also was excellent in engaging our 14-year-old grandson. Martino told us at the beginning that his usual practice was to spend most of the time in the Galileo museum but to also walk over to the Santa Croce church, where Galileo, Michelangelo and other Renaissance greats are buried; but when we told him we had already visited the church, he adapted his presentation to spend more time in explaining things to us in the museum itself.
Aug. 8, 2019